News
Jordan Spieth stands at the crossroads after falling to Patrick Reed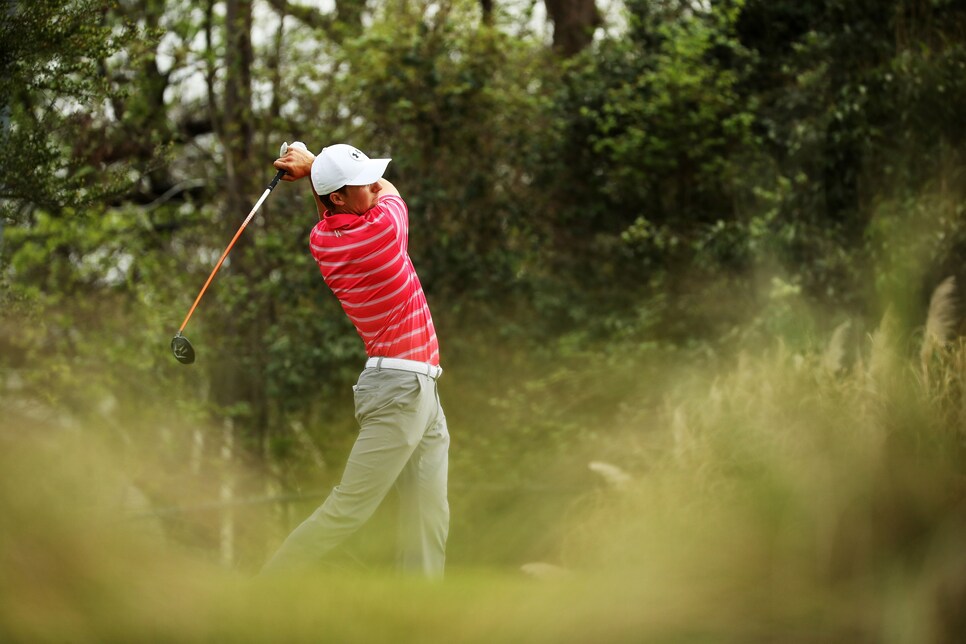 Photo By: Gregory Shamus/Getty Images
AUSTIN — You have to look closely to notice the frustrations of Jordan Spieth, because when the storms roil inside a brain accustomed to calm, he's a master of disguise. But if your radar was attuned, you might have picked up the odd ping after his underwhelming 2-and-1 loss to Patrick Reed—a bit of a dud after a full week of hype—which ended his tournament and sent Reed to the elimination rounds of the WGC-Dell Technologies Match Play. For instance:
• On the first tee at Austin Country Club, there were words and smiles exchanged, and through the competitive tension of the opening holes, they walked together down the fairways. As the front nine wore on, and Spieth's anger with his own play mounted, he seemed less eager. The cadence of his speech became clipped, and though he still strode beside Reed, his face betrayed a mind lost inside some unpleasant thoughts. Next came outright reluctance, and by the 16th hole, 3 down, he abandoned any pretense, putting his head to the wind and walking 20 yards ahead of Reed as the crowd urged him toward a miracle finish.
• When the miracle finish failed to transpire—Reed, wearing all black, sinking the long putt from the fringe at 17 to add another quill to his well-feathered match-play cap—the Golf Channel's Steve Sands asked Spieth if he'd consent to a quick interview. "Ummm," Spieth said, and let the word linger. "Yeah, that's fine." But in that single extended "um," you could hear an entire monologue. For a moment, Spieth considered abandoning his customary politeness and refusing. But only for a moment—the key to understanding Spieth's public soul is the knowledge that he is a creature of responsibility, and whatever fate befalls him, he will never renounce his duties. By now, it must be tiring to read about what a nice, conscientious person he is, but if you watch him after an irksome loss as he signs 100 autographs—hats, t-shirts, Dell posters, and those golf ball/kickball hybrids—the story feels fresh again. "I don't have anything to give away, no hats or gloves," he says to the kids screaming his name, "but I'm happy to sign." And he moves down the row, signing, politely answering the boy who calls him "Mr. Spieth" and wonders if he's going to the range, and finally squeezing in to the back row of a transport cart next to his sister, fully focused on her mood. And the rest, too—the media, more autographs, and whatever else someone like Spieth endures before he gets to go home.
• During one post-match interview, he was asked whether he thought his putting would be ready for the Masters—it was miserable all day—and he answered with an honesty that had a melancholic quality: "I'm not sure. I'm not sure right now." This match, and his year so far, have rattled his confidence around the greens, and though it's easy to forget with the re-emergence of Tiger and the resurgence of players like Jason Day and Rory McIlroy, one of golf's brightest stars is slightly MIA in 2018.
• The two times he had a chance to add to the Patrick Reed match-play mythos, he showed the most subtle kind of reluctance. When the Golf Channel asked him how "tough" the match was, he said, "I mean, I don't think it would have been that tough to beat me today. I just didn't have a really good day. You know, sometimes that happens." And later, when the question was more explicit: "I didn't feel like his match-play toughness had much to do with the match today. There were a lot of holes given to him. He had a lot of pick-the-ball-up throughout the day." Of course, Spieth went on to praise specific shots Reed made, but the way he took the air out of the broader theme hinted at some residual annoyance with the match, and maybe—to read perhaps too far—with Reed himself. At the very least, we know that Spieth does not want to think of himself as one who couldn't rise to the occasion, or who was intimidated by his opponent.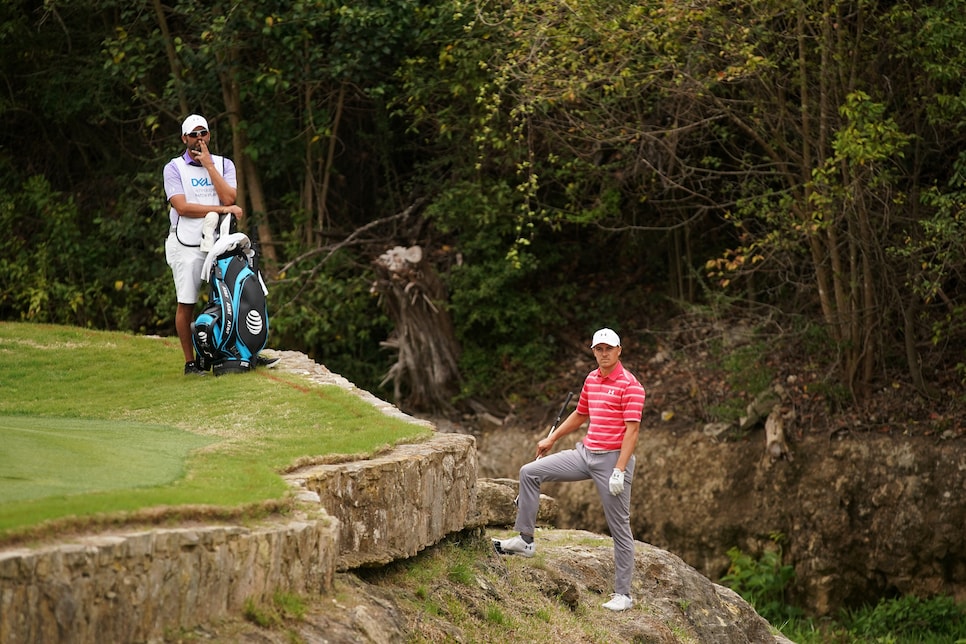 • The higher the stakes, and the more nervous Spieth feels, the more he talks with his caddie, Michael Greller. On the first few holes Friday, the two were staging one-act plays on every tee box. The wind didn't help, of course, but that alone doesn't explain the dynamic, which almost seemed like seeking reassurance. These talks shortened and finally dried up on the back nine, though by then, even as he fought on, there had been some faint emotional concession.
• Spieth is a constant self-talker, but these dialogues verged on begging. On the par-3 seventh, he urged his ball with words and gestures to stay up, and spun in a circle—"God dangit...God dangit"—when it wouldn't oblige. As he watched his second shot on the par-5 12th sail to the green, he exhorted it onward, and was upset when it didn't run very far toward the hole.
• He had his usual moments of brilliance, but couldn't string them together. The live oak trees at Austin C.C. are low and gnarled, trunks black in the shadows. With the clumps of Spanish moss on the branches, they look like Gothic illustrations from a book of Bavarian folk tales. After his tee shot on the sixth ended up in the left rough, Spieth had to choose between pitching out or driving his approach between two of these trees. He went for the riskier play, and when his shot split the trunks and sailed to the green, the crowd—the largest of the week, 10-deep at its thickest—roared. But he followed up that phenomenal act with two of the worst putts he's ever made in his career, and Reed pulled out a half with a par save. The front nine, especially, was littered with missed opportunities like these.
In the end, Spieth can console himself with the love of the crowd—the cheers for his made putts hit a register that Reed couldn't approach, and though his Austin ties explain part of that, the situation would likely be pretty similar at most courses in America. Yet Spieth is not quite himself, and with Augusta looming on the horizon, he's at the most uncertain stage of his career. He will find it again, and it might be fast, but Friday's loss was more proof that a golf career is a grind, and never—even for the geniuses—a coronation.