Gambling
Masters 2020 picks: Our 9 favorite value bets at Augusta National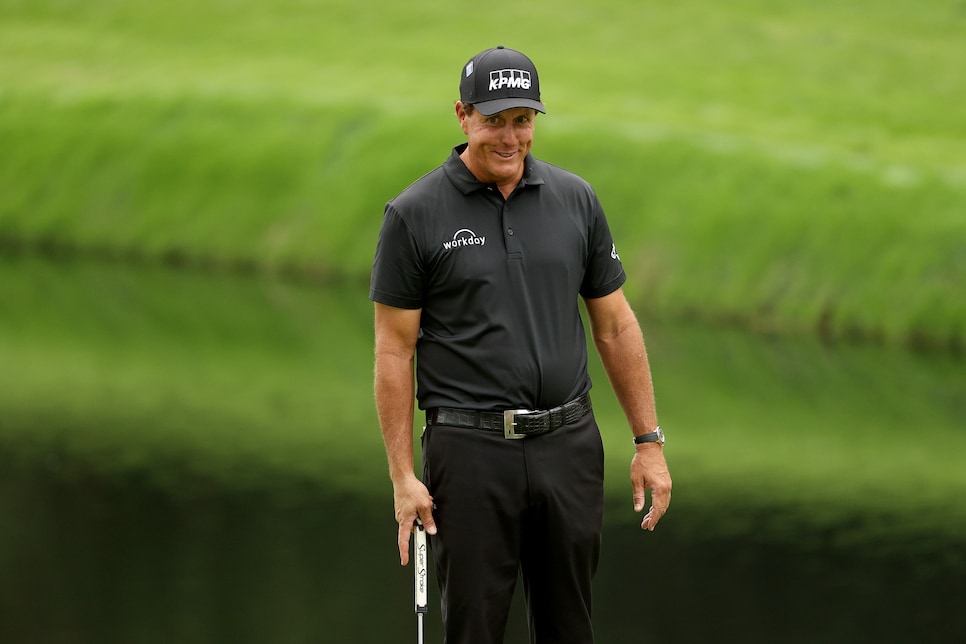 For players and fans, Wednesday of Masters week, or any major week for that matter, is the ultimate "let's just get on with it" day. For gamblers, it serves as a last-minute cram session before the final exam, each passing minute more valuable than the last.
You've likely locked in your outright bets early in the week, and perhaps have a few futures you put in months ago. But Wednesday is the day where you fish through the sea of prop bets. Much like the Super Bowl, there are so many props that it can become overwhelming to sift through them all.
That, friends, is what we're here for. Below you'll find our nine favorite props for the 2020 Masters, all of which have some sneaky-good value. Let's win some cash, shall we?
Christopher Powers, Golf Digest assistant editor: Phil Mickelson to miss the cut (+138, DraftKings) — To be honest, I almost fell out of my chair when I saw this was plus odds. No disrespect to the legendary figure that is Lefty, but what has he shown you recently that would lead you to believe he has ANY chance this week? In his past six PGA Tour starts, he's missed three cuts, and finished 71st, 44th and 76th the other three weeks. He lost strokes off the tee in all six of those starts, and lost on approach in five of them (two important statistical areas at Augusta National, some would say). Plus, with the cut shrinking to top 50 and ties, his chance of making the weekend have gotten slimmer than his figure (there, a compliment). I'd love to be wrong, and I'd love to see Phil make another magical run, but my functioning brain tells me there's no shot.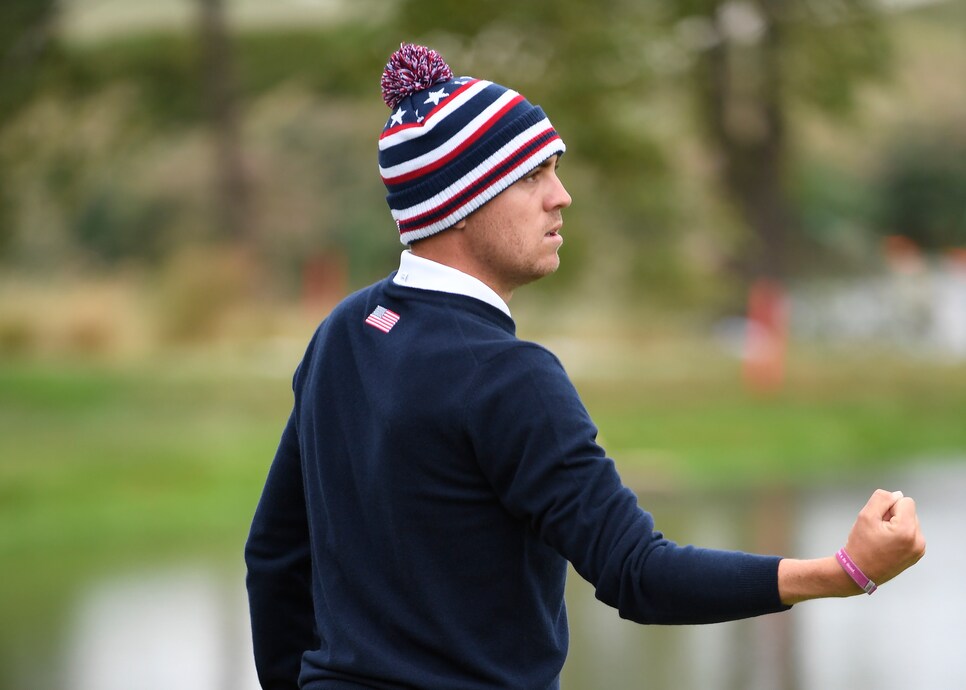 Stephen Hennessey, Golf Digest dep. managing editor: Justin Thomas, top American (+800, DraftKings) — You can make a very compelling argument that the No. 1 iron player, elite driver of the ball and great scrambler will win this Masters. A nice hedge is this top American bet—down slightly from his 13-1 odds—but if he comes close and, say, Rory McIlroy, Jason Day or any of the top international competitors win, you'll take this ticket to the bank.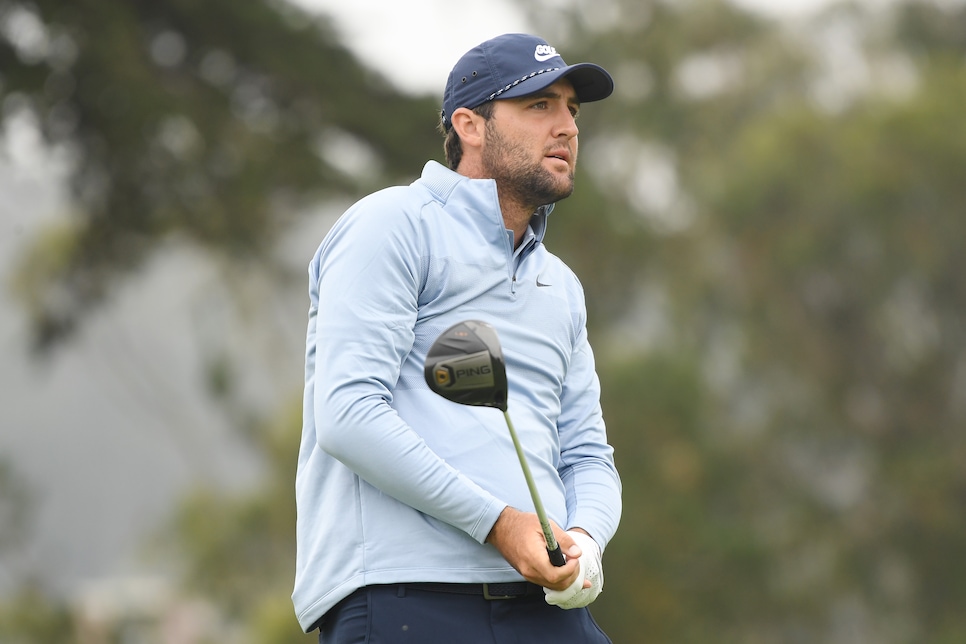 CP: Scottie Scheffler to be the 36-hole leader (50-1, DraftKings) — At the PGA Championship, Scheffler's fourth start in a major, the former Texas Longhorn got himself in the final group on Sunday. So it's not that crazy to think he'll contend again in his first Masters appearance. Scheffler can bomb it and wedge it with the best of them, which should lead to a ton of birdies this week. The question is, can the debutant limit the mistakes, especially on Thursday, when he begins his round on the 10th tee. If he does that, expect a Friday explosion (Scheffler ranked fourth on tour in second-round scoring average last season).
SH: Xander Schauffele, first-round leader (22-1, DraftKings) — Xander Schauffele is paired with Jason Kokrak on Thursday and Friday, a repeat of the final-round pairing at the CJ Cup. We saw Kokrak and Xander chatting it up and having a great time in that Sunday pairing, which Xander reiterated to us on our "Be Right" podcast this week. Don't think, though, that Xander won't want a little revenge in this comfortable pairing after Kokrak took the trophy. Xander is ranked inside the top 20 in first-round scoring this season and last season, so there's good reason to expect him to get off to a hot start.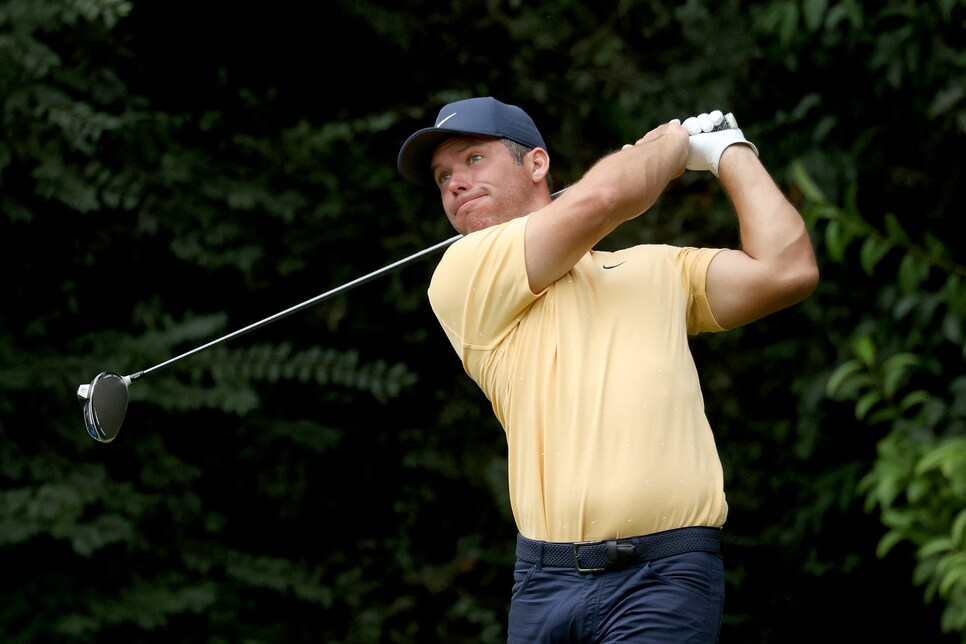 CP: Paul Casey, top-20 finish (+225) — In his last 22 major starts, the Englishman has finished inside the top 20 in 10 of them. And somehow, he has longer odds to top 20 than Jordan Spieth, who has been horrendous of late. Casey, meanwhile, ranks 12th in this field in strokes-gained/approach over the last 50 rounds, per Fantasy National. He also ranks fourth in strokes-gained/tee-to-green in the majors this year, behind only Bryson, Wolff and Finau. Take this certified lock and don't ask questions.
SH: Ian Poulter, top 20 after Round 1 (+275, DraftKings) — Not a sexy bet, but a winning ticket is what we're after. Poulter has sneaky form (a fifth, sixth and 12th-place finish in his past three starts) plus strong Masters history (two top-15s in his last four appearances).
CP: Brendon Todd, top 20 after Round 1 (+350, DraftKings) — Todd's form has taken a dip in the last month and a half, but that may have been because of a freak injury in the weight room prior to the CJ Cup. He's had plenty of time to heal up, and we expect him to re-find himself on Thursday, when he'll make his second career Masters start. He starts off No. 1, so he can settle in before reaching Amen Corner. Last season, the former Georgia Bulldog ranked fifth on tour in first-round scoring.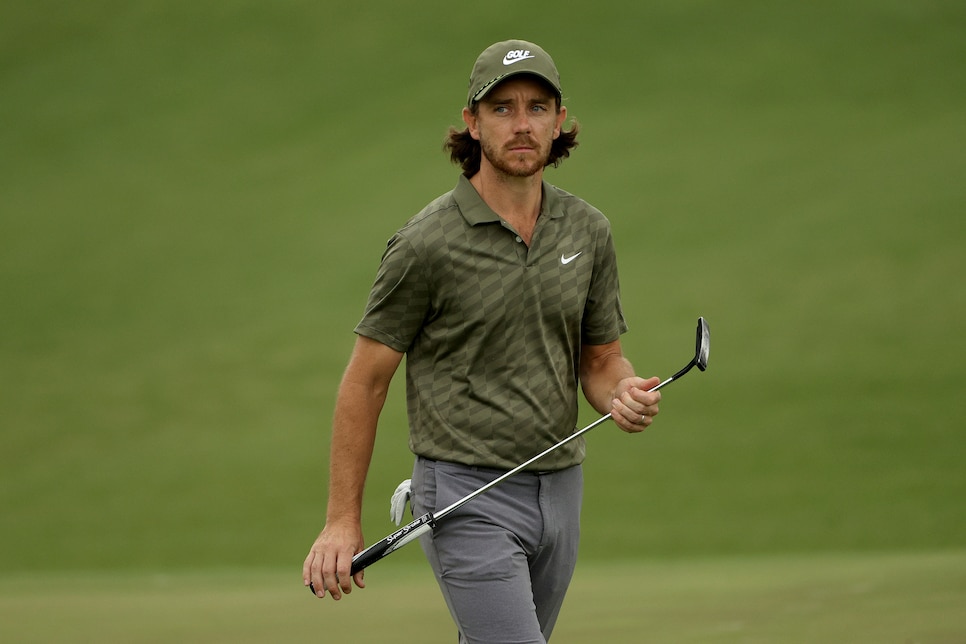 SH: Tommy Fleetwood to miss the cut (+240, FanDuel) — Fleetwood grades out really poorly in all the important stats, ranking 79th on my FantasyNational.com model. He's 84th in strokes gained/approach over the past 50 rounds; 90th in par-5 scoring; and 76th or worse in proximity from 150-175; 200+ and good drives gained.
SH: Dustin Johnson to finish top 10, Coastal Carolina to score over 30 points (+250, PointsBet) — Coastal Carolina is having its best season in program history, ranked inside the top 20 and just steamrolling people. DJ's alma mater plays Troy this Saturday, and Troy is actually pretty good, but the Coastal offense has put up more than 30 points in five of its seven games this season. DJ has four straight top-10s at the Masters, so we like this parlay boost from his +100 top-10 odds.