News
Masters 2020: Why a 'Bryson DeChambeau to miss the cut' bet is so enticing this week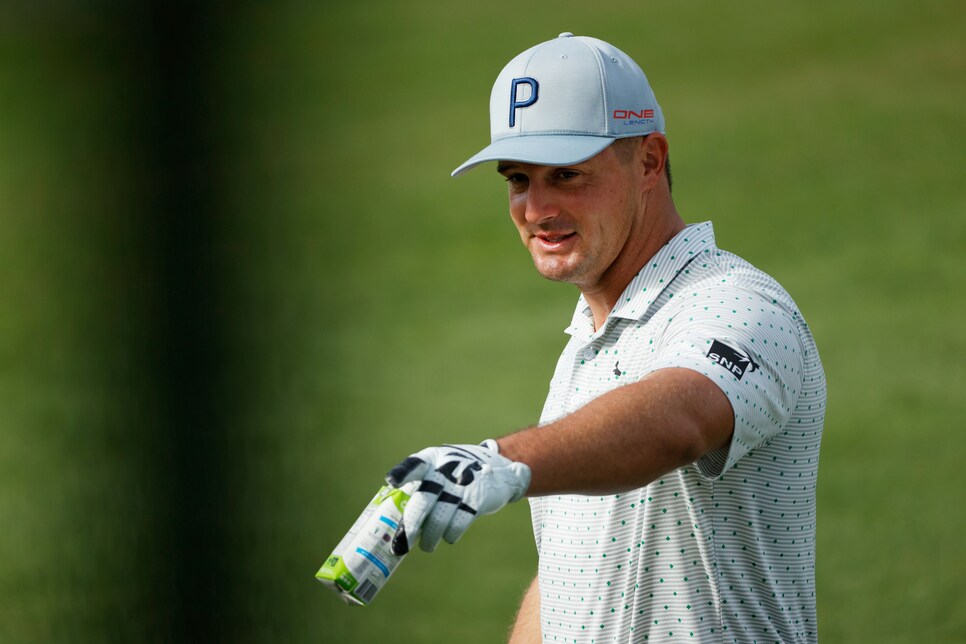 While there are a myriad of potentially massive storylines at the 2020 Masters, it's quite clear which storyline is No. 1. That'd be Bryson DeChambeau, who could change the future of the sport should he go on to make a mockery of Augusta National this week.
Based off everything he has said and done so far, that seems to be exactly his plan. Blast driver everywhere, wedge it on, make the putt. The par 5s will essentially be par 4s for him, and he'll likely threaten to reach some of the shorter par 4s, like the 1st and 3rd holes (we sincerely hope he does NOT drive the first green, though).
If it all goes well for the Mad Scientist, he could win this thing by 10 shots, which would burn down Golf Twitter. If it doesn't go well, though, DeChambeau could bring some big numbers into play. That's why a "Bryson DeChambeau to miss the cut" prop bet has some serious value, according to data scientist Rick Gehman.
"Bryson is going to try to open up the range of outcomes," Gehman said on our "Be Right" podcast this week. "He could win by six shots, or he could miss the cut. He's going to try to take a run at this in ways that nobody has ever seen before. The way he's going to try and play 13 and cut that thing off, he's going to be hitting wedge or 9 iron into the majority of these greens, which is crazy to think about.
"If that goes wrong, he's staring double and triple in the face. Combine that with the shortened cut, only top 50 and ties, can't be saved by the 10-shot rule, and also the fact he's been one of the worst putters on Augusta National greens for the last couple of years. There is a path to this going horribly wrong. I don't think it's that unlikely that things go really sour and he misses the cut."
Incredibly, DeChambeau's odds to miss the cut are nearly equal with his odds to win on the DraftKings Sportsbook. He's +750 to slip on the green jacket this week, and +550 to not even make the weekend. The value there seems to lie with him missing the cut, if that's the type of thing you're in to. Bobby Jones, founder of Augusta National, is likely rolling over in his grave at the thought of gamblers cheering on someone to play poorly and miss the weekend. Times have changed.
To hear more Masters picks and the rest of our discussion with Gehman, please have a listen to this week's episode of "Be Right." We also spoke with four-time PGA Tour winner Xander Schauffele, who detailed his Masters prep and revealed who the best Gin Rummy player is on tour.