Golf & COVID-19
Report: No fans will be allowed at U.S. Women's Open in San Francisco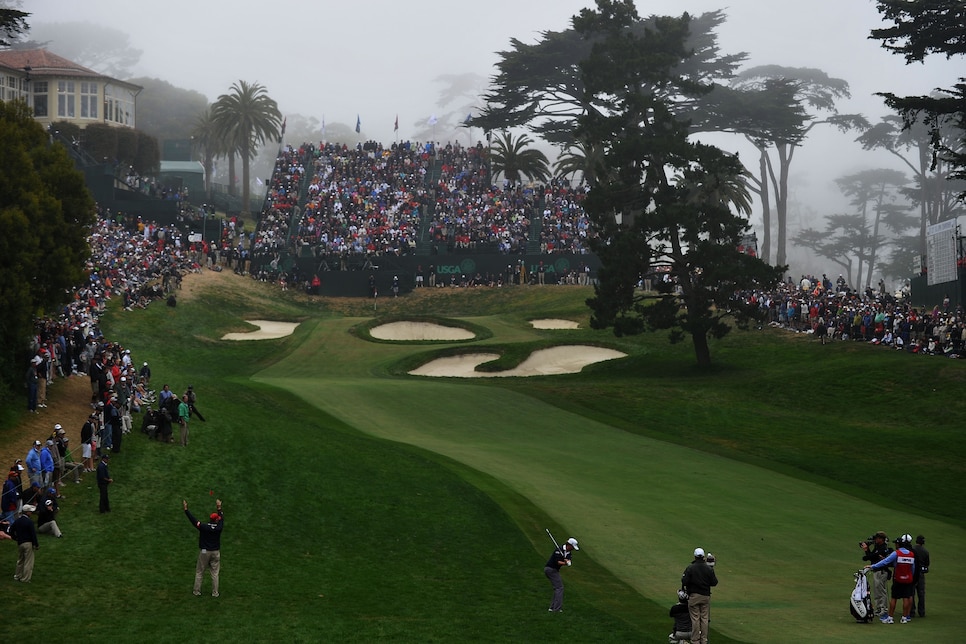 The U.S. Women's Open doesn't face the drastic changes it did in 2020, when the COVID-19 pandemic forced it be moved from June to December, whille players bundled up in frigid temperatures and competed on two courses intead of one. But the coronavirus is still stirring up problems.
The San Francisco Chronicle reported on Saturday that there will be no fans in attendance at the U.S. Women's Open scheduled for June 3-6 at San Francisco's Olympic Club. Citing sources, the Chronicle said state and local public health officials, along with representatives of the LPGA Tour and USGA, decided that it would not be possible to enforce social distancing with the golf crowd. Only a limited number of Olympic members will be allowed on the grounds, the Chronicle reported.
When asked about the situation regarding spectators, Matt Sawicki, USGA senior director of championships, told the Chronicle that a final decision has not been made.
"It is important to have fans attend the U.S. Women's Open, but health and safety protocols for all attendees remains our first priority," Sawicki said in a statement to the Chronicle. "We are working closely with the city and county of San Francisco, as well as the state of California, to create the best environment possible."
Only two weeks after the Women's Open, the U.S. Open is also scheduled for California, at Torrey Pines in San Diego. State, county and USGA officials have made no announcements regarding fans at the men's event.
There were no fans at any of the three men's majors in 2020, all of which had their dates moved because of the pandemic. The Open Championship in England was canceled.
This year, all four majors are scheduled for their usual calendar slots. The Masters in April has said it will allow fewer spectators than normal without citing a figure, while the PGA Championship in May will allow 10,000 fans per day at Kiawah Island in South Carolina. The R&A has said it would like to stage a "full-scale" Open Championship at Royal St. George's, but also has contingencies for fewer fans or none at all.
On the PGA Tour, fans in the thousands have been attending recent events, though there were no fans allowed during the West Coast Swing in La Quinta, San Diego, Los Angeles and Pebble Beach.
California has continued to adhere to stricter COVID-19 protocols than many states, though most of the counties have advanced out of the most restrictive tier. In terms of fans attending professional sporting events, San Francisco is in the orange tier, and baseball's Giants will be allowed 33 percent capacity in their stadium. San Diego currently is in the red tier, and the Padres are limited to 20 percent capacity, or about 8,000 to 10,000 people.