2021 PGA Championship
PGA Championship will have 10,000 fans a day at Kiawah Island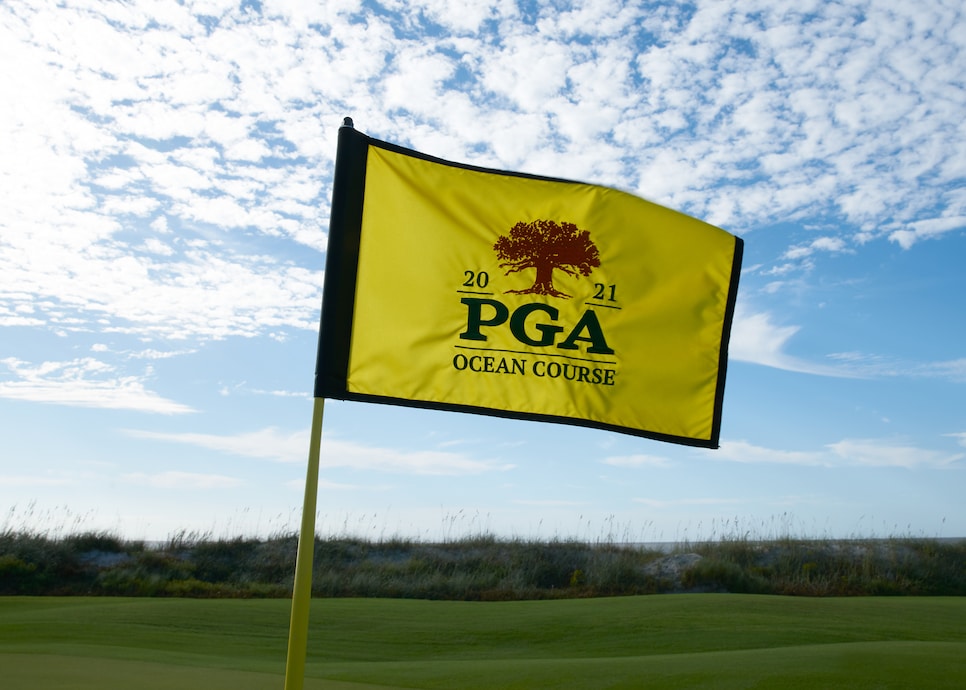 Like most sports, golf has been fairly conservative in its approach when it has come to allowing fans on site at tournaments amid the COVID-19 pandemic. Most tournaments so far during the PGA Tour's 2020-21 season have either not had fans at all or no more than a few thousand each day.
Slowly, that's starting to change.
On Tuesday, the PGA of America announced that 10,000 fans per day will be allowed at this year's PGA Championship, May 17-23 at the Ocean Course at Kiawah Island. The decision was made in coordination with the state of South Carolina, medical officials and the Centers for Disease Control and Prevention.
"We're excited to welcome spectators back to the PGA Championship this May in a way that is responsible and aligned with current South Carolina health protocols," PGA of America President Jim Richerson said in a release.
To date, that would be the largest crowd at any tournament since the tour resumed play last June. Last fall, the Vivint Houston Open allowed 2,000 fans per day, while the Waste Management Phoenix Open earlier this month allowed 5,000 spectators each round.
Similar numbers are expected for the tour's Florida Swing events, beginning with next week's Arnold Palmer Invitational, where ticket sales will be capped at 25 percent. The Players Championship the following week will allow 20-percent capacity, which should put daily attendance for that event around 8,000 fans per day.
The Masters also previously announced that it would welcome a limited number of spectators each day, though Augusta National did not provide specifics. The USGA has not yet said if there will be fans for the U.S. Open at Torrey Pines in San Diego in June.
Last year, the PGA Championship, won by Collin Morikawa, was played without fans in attendance at TPC Harding Park in San Francisco. The event was also re-scheduled from May to August because of the pandemic.
At this year's tournament, all spectators, staff and volunteers, including those who have already received a COVID-19 vaccine, will be required to wear face coverings. Social distancing will also be expected and sanitation stations will be placed throughout the property.
The PGA of America also said that because this year's PGA Championship had previously sold out that it will notify ticket holders of their order status via email. The limited number of tickets will be allocated based on a combination of factors, including the buyer's original registration group, time of purchase and daily inventory available. Those who aren't provided the opportunity to retain their ticket order or those who choose to forfeit the ticket will be given a full refund. The PGA added that anyone who purchased tickets from a secondary market platform other than pgachampionship.com or PRIMESPORT should contact that site directly.