News
Augusta National planning on limited number of fans to attend 2021 Masters; ANWA, DCP to return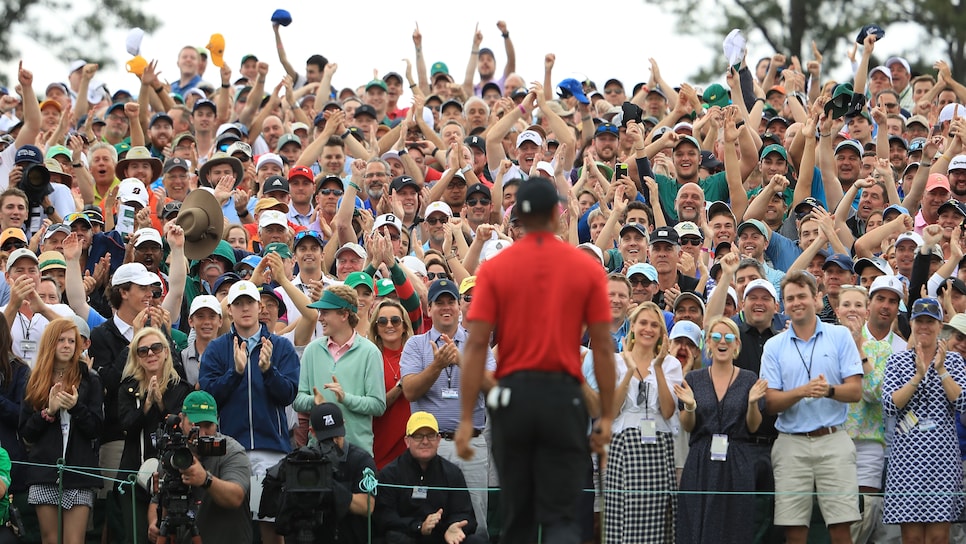 Augusta National Golf Club announced Tuesday that the club intends to have a limited number of patrons in attendance at the 2021 Masters.
In a statement, Augusta National chairman Fred Ridley said by conducting similar health and safety protocols to those at the 2020 tournament in November—which was held without patrons and watched only on-site by media, club members and players' families—the club is confident it can welcome fans safely back on the Augusta National premises.
"Nothing is, or will be, more important than the well-being of all involved," Ridley said. "While we are disappointed that we will be unable to accommodate a full complement of patrons this year, we will continue our efforts to ensure that all who purchased tickets from Augusta National will have access in 2022, provided conditions improve."
No specific number of patrons was mentioned in the release and nor was there a mention of whether patrons who do attend will be subject to specific testing in order to be allowed on the course.
At November's Masters, Ridley had mentioned the need for increased testing measures to welcome fans to the Masters, an area the club was actively exploring.
"Our staff has been exploring those very deeply, and we have a number of people who are very interested in helping us," Ridley said in November. "And so I think that's something that we will really be looking hard at, is that capability—it already has developed, but as it continues to develop. That would certainly be a wonderful circumstance if we could test large numbers of people."
Ridley also announced that the club intends to conduct the Augusta National Women's Amateur (March 31-April 3) and the Drive, Chip and Putt National Finals (April 4) as scheduled. These competitions were postponed last year due to the constraints of the COVID-19 pandemic. Both events intend to host a small number of patrons.
The club said it is in the process of communicating with all badge holders of record, and refunds will be issued to those patrons not selected to attend.
The 2021 Masters is scheduled to begin on April 8. Dustin Johnson is the defending champ.