News
Masters 2020: Augusta National holds out hope April Masters will have fans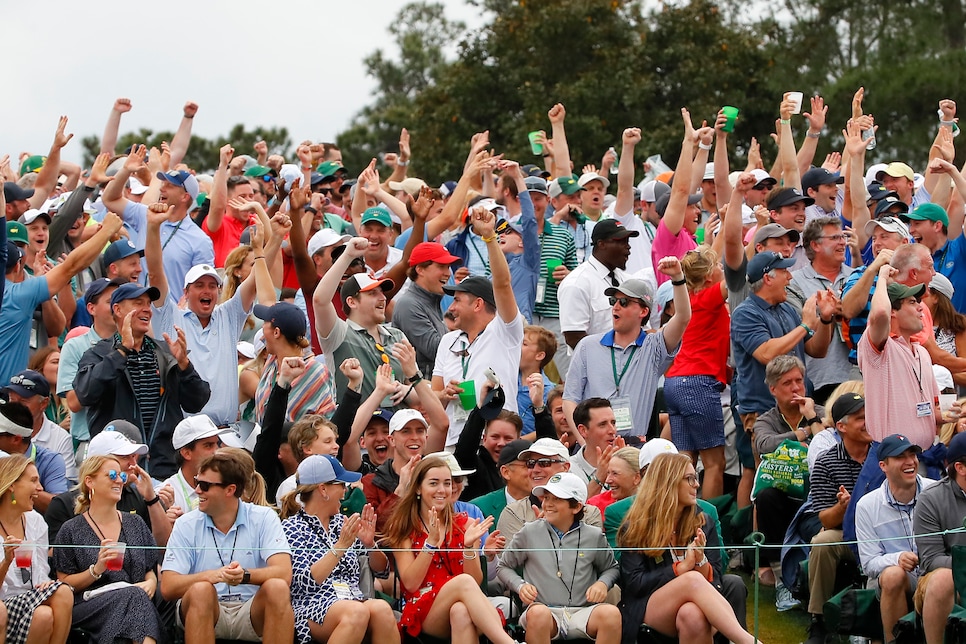 AUGUSTA, Ga. — The absence of patrons this week at Augusta National certainly makes this a Masters all to itself. At least that's the hope.
At his State of the Masters address Wednesday, Augusta National chairman Fred Ridley expressed a desire to have fans return to the 2021 tournament while trying to temper expectations.
"Looking on to April, I'm hopeful that we will see improved conditions regarding this virus, but April is less than five months away," Ridley said. "So there's certainly no assurance of that."
Ridely said he was encouraged by what he saw at the Vivint Houston Open, which welcomed 2,000 fans at Memorial Park However, Ridley noted the club stood by its decision to keep this a gallery-less Masters, remarking that a significant amount of notice is needed in advance to bring in patrons to Augusta National.
"While I don't know exactly when that decision is going to be made, we'll have to give it some lead time for April," Ridley said. "So we are just going to make the decision based on the best information possible, but we do have hopes that the tournament in April will be closer to normal than it is right now."

Projecting what will happen five months from now is particularly tricky given the growing number of COVID-19 cases in the United States. Asked what would need to happen between now and April for a large contingent of fans to return to Augusta National, Ridley said a decision would be based on the club's confidence on objective data.
"I think the vaccine—I don't want to get into medical prognostications, but just logically, as a layperson, a vaccine, while it will be wonderful when it happens, there's going to be ramp-up time and all kinds of issues that will probably point to beyond April as being the silver bullet, if you will," Ridley said. "I think as relates to testing, there are some real opportunities there. Our staff has been exploring those very deeply, and we have a number of people who are very interested in helping us."
Beyond a vaccine, the possibility of enhanced testing measures that might allow for patrons to attend is something that the club is investigating, Ridley acknowledged.
"Our staff has been exploring those very deeply, and we have a number of people who are very interested in helping us," Ridley said. "And so I think that's something that we will really be looking hard at, is that capability—it already has developed, but as it continues to develop. That would certainly be a wonderful circumstance if we could test large numbers of people."