News
The Houston Open is the first post-pandemic PGA Tour event in the U.S. to allow fans. Here's why it's happening now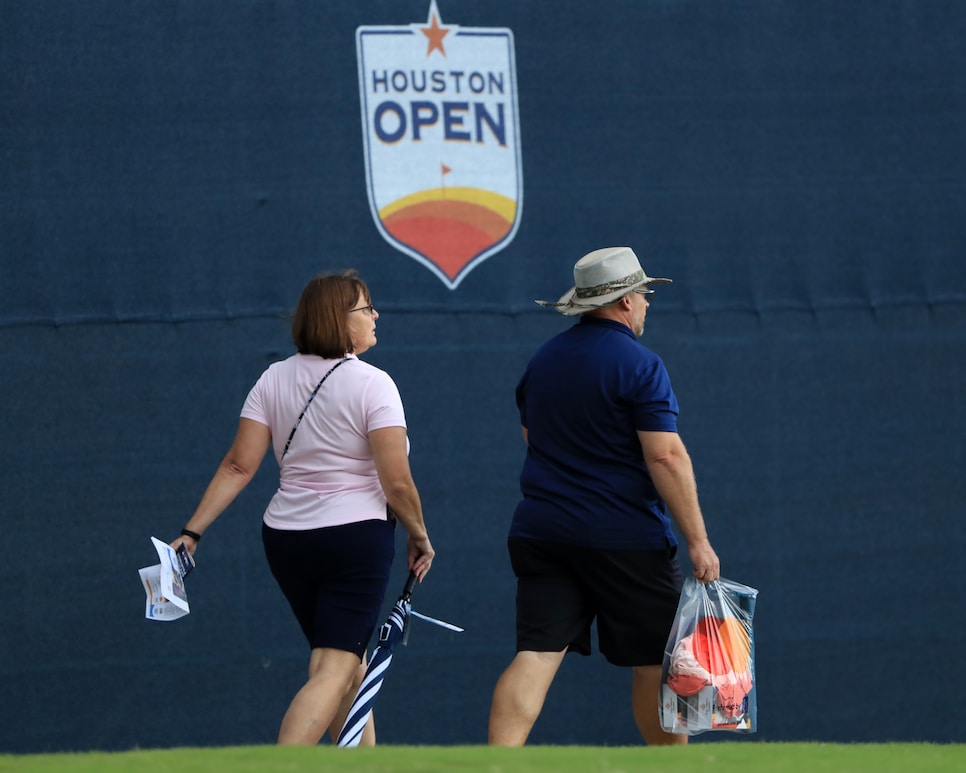 Fans will return this week to the Houston Open, with up to 2,000 allowed each day at Memorial Park.
Sam Greenwood
Just like old times, the Vivint Houston Open is being played the week before the Masters. And also just like old times, fans will be back in attendance, too.
Beginning Thursday, up to 2,000 fans per day will be allowed at Memorial Park Golf Course just outside downtown Houston, the first PGA Tour event played in the United States to allow general admission spectators since the restart of the season after the COVID-19 hiatus (last week's Bermuda Championship had fans as well, the daily cap at 500).
This comes despite the fact that cases of coronavirus are on the rise throughout Texas, including in Houston, where most stats have shown a slow and steady climb for several weeks.
Mindful of those metrics, tournament and tour officials remain comfortable with the plan to let in spectators, even if they won't be allowed next week at Augusta National or when Houston also hosts the U.S. Women's Open next month, for a myriad of reasons.
The first, and most critical, is that state and local officials have signed off on the decision and feel the tournament can be run safely by requiring spectators to wear masks and thanks to the ability to space a couple thousand people out over a large piece of land. None of this happens without that.
When the governors of New York and California first expressed in May support for a return of major professional sports from their shutdowns, a key element was that no fans would be in attendance. As such, the PGA Championship in August at TPC Harding Park in San Francisco, and the U.S. Open in September at Winged Foot just outside New York City, were spectator-free.
Initially, the same caveat was true for Texas. But in late May Gov. Greg Abbot announced that most of the Lone Star State's counties would soon be able to host fans at outdoor sporting events, though occupancy would be limited. In October, with the state well into Phase III of its reopening, Major League Baseball held its National League Division Series in Houston and Arlington, without fans, before allowing them, in limited numbers, for the NLCS and World Series, both held in Arlington.
"We've gone almost seven months without fans, and when we first came back we wanted to make sure first and foremost it was safe for the players, caddies and all the essential people at the course and make sure it could run smoothly," said Billy Horschel, a five-time tour winner and a member of the tour's player advisory council. Horschel contends 2,000 a day is easily a "manageable number to maintain safety for the fans."
Horschel also noted that "sponsors have also been pushing to have fans back, and we understand why. Everyone takes a financial hit without fans."
Which brings us to the second point: money.
Simply put, holding tournaments without fans isn't a financially viable option long term, not when title sponsors are investing between $8 million and $13 million (or more). Recently, the tour started allowing pro-ams again, a revenue stream that's worth a seven-figure sum at some events. Then there are the fans on-site and all the ways they contribute to the bottom line.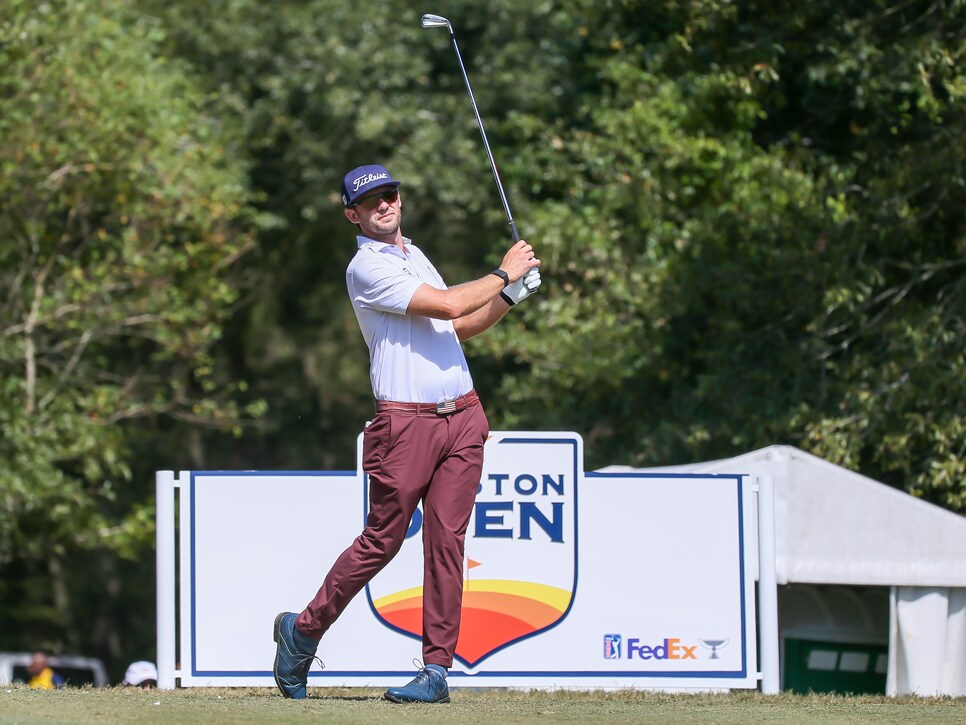 Lanto Griffin returns to Houston as the defending champion.
Leslie Plaza Johnson/Icon Sportswire
Even in the small numbers of this week, the revenue is meaningful. Tickets for the first three rounds are $79 and $109 for the final round. That adds up to nearly $700,000 for the week, not including parking, merchandise and food and beverage sales.
"We have the opportunity to think about our events returning to profitability," said Tyler Dennis, PGA Tour senior VP and chief of operations. "That is charity in our world."
To Dennis' point, finances played a role in one tournament—the John Deere Classic—not being played at all last summer and impacted many of the ones that were held in a reduced amount of charitable dollars going back into the local communities due to a lack of spectator revenue.
As for Houston, there's a third but not insignificant factor that also weighed in the decision to play with fans: This week is something of a test case for the tour as it inches closer to having spectators be allowed to attend more tournaments and increased numbers.
"It is in a sense that we are thinking into late spring [for having fans] and working on a tournament-by-tournament basis," Dennis said. "But we are, by nature, conservative [in our approach] and are purposely keeping the number small this week."
And it will likely be that way for some time. The first two tournaments of 2021 are in Hawaii, which, while now re-opened to tourists, still requires a 14-day quarantine upon arrival or a negative coronavirus test result at least 72 hours before departing from the mainland. Opening up either the Sentry Tournament of Champions or the Sony Open for fans seems unlikely. The tour then heads to California for much of the West Coast Swing, where restrictions are currently still stringent. Meaning the chance of getting local and state authorities to sign off on fans attending events in Palm Springs, San Diego, Los Angeles and Pebble Beach would seem low.
As for how players feel about having fans back this week, while some have voiced varying levels of concern—Phil Mickelson at one point among them before he walked back his initial comments—most seem to be more than OK with the idea. The field at Memorial Park is stacked with 14 of the top 50 in the Official World Golf Ranking, including World No. 1 Dustin Johnson and former Masters champion Adam Scott, both of whom will be playing for the first time since testing positive for COVID-19.
"It's going to be great to have some fans back out here this week," said Scottie Scheffler, a Texas native who'll play in Houston as prep for his first Masters appearance next week. "Looking forward to the rest of the week."
And undoubtedly the fans on site will, too. For this week, anyway.