News
Dustin Johnson says there's one good thing that came out of having COVID-19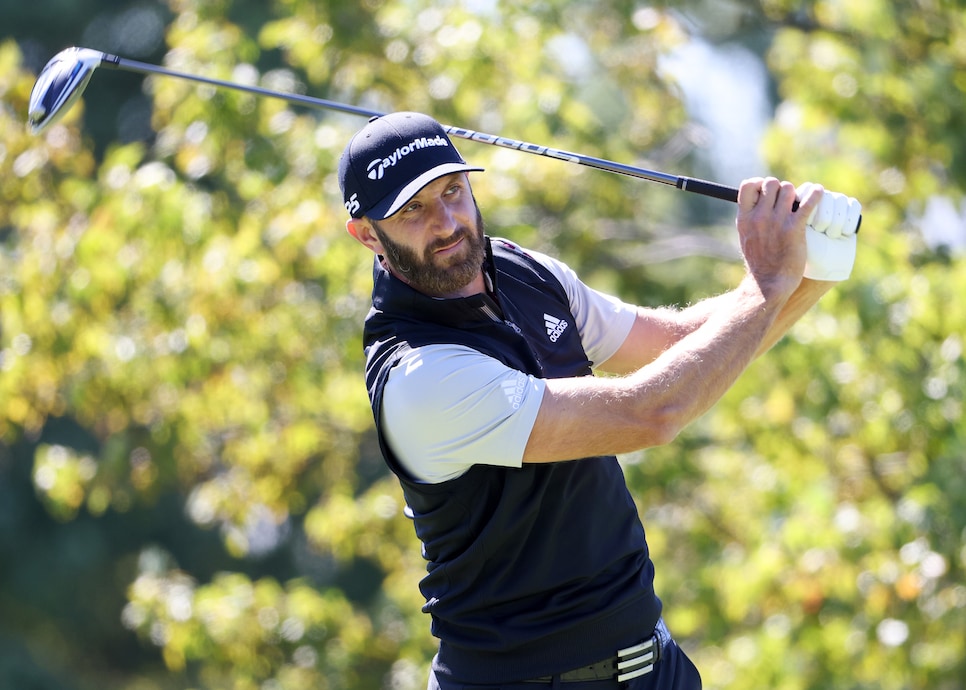 When Dustin Johnson tested positive for COVID-19 at last month's CJ Cup at Shadow Creek in Las Vegas, it meant that he had to self-isolate for at least 10 days. It also meant that he'd end up missing the following week's Zozo Championship at Sherwood Country Club, too.
So how exactly did Johnson spend his time in quarantine while in Sin City?
"Stuck in a room for 11 days is not fun," the World No. 1 said Wednesday at the Vivint Houston Open, where he'll make his first start since tying for sixth at the U.S. Open in September. "I watched a lot of TV, but even then I ran out of stuff to watch. Yeah, it was really boring.
"The most movement I made was to the shower and then I had a little outside area, so I would go sit outside for a little bit. That was it."
The good news for Johnson is that he said he experienced only mild symptoms and felt like he had a cold for a few days. But being stuck in a hotel room for nearly two weeks also meant no practice, which he said he didn't resume doing until 10 days ago before arriving at Memorial Park for this week's tournament.
"The first day I didn't hit balls for very long because I got kind of tired," he said. "Then kind of practiced a little bit more each day. My health is good. The state of my game is undetermined."
While Johnson said he isn't sure how he got coronavirus—everyone around him, including his fiancee Paulina Gretzky and two kids, River and Tatum, tested negative, he said—there is at least one positive he is happy about.
"The only good thing that came out of this," Johnson said, "is I know I'm playing next week at the Masters."