News
U.S. Ryder Cup bubble watch: Tiger Woods a lock, Brandt Snedeker's rising stock and what to do with Phil Mickelson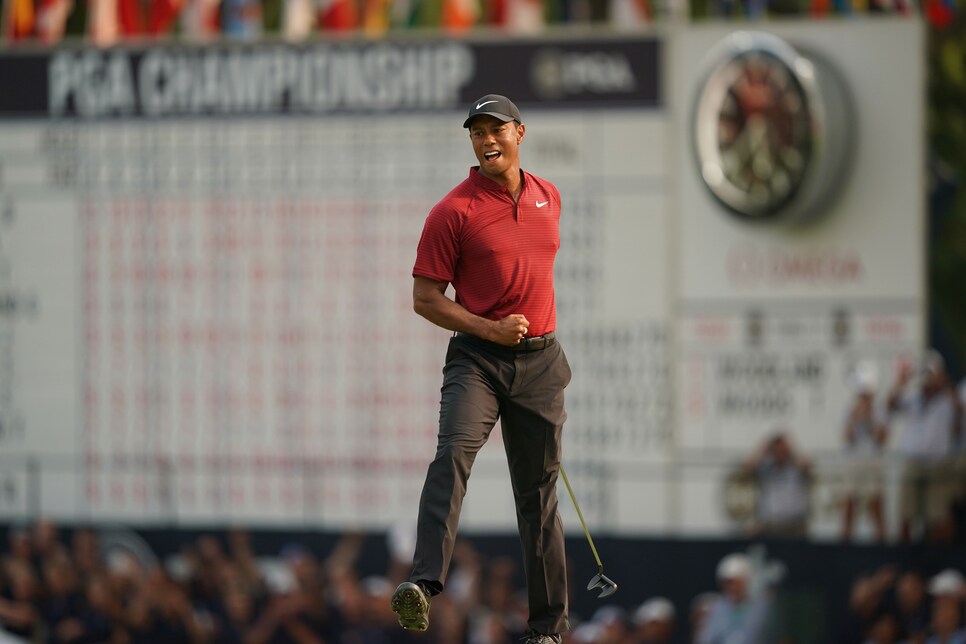 Montana Pritchard/PGA of America
Only three weeks remain for aspiring United States players to make their case for the four remaining spots on the 2018 Ryder Cup. Captain Jim Furyk will announce three of his picks after the Dell Technologies Championship, with the final slot filled at the BMW Championship's conclusion. That this audition doubles as the beginning of the PGA Tour postseason only adds to the intrigue. Here are 10 players bidding for one of the final invites to France.
Not only has Woods turned in admirable runs at the Open and PGA Championship, but his second-shot performance (fourth in approach) and work around the greens (ninth in sg/atg) are sought-after attributes in team play. Plus, the Ryder Cup, at its modern core, is a TV-constructed spectacle. PGA of America and NBC Sports executives have seen the record audience figures in Tiger's return. You think they're going to allow the most popular player to be sitting on the sidelines? Throw in his contributions as vice captain the past two seasons, Woods is a surefire bet to tee it up in Paris.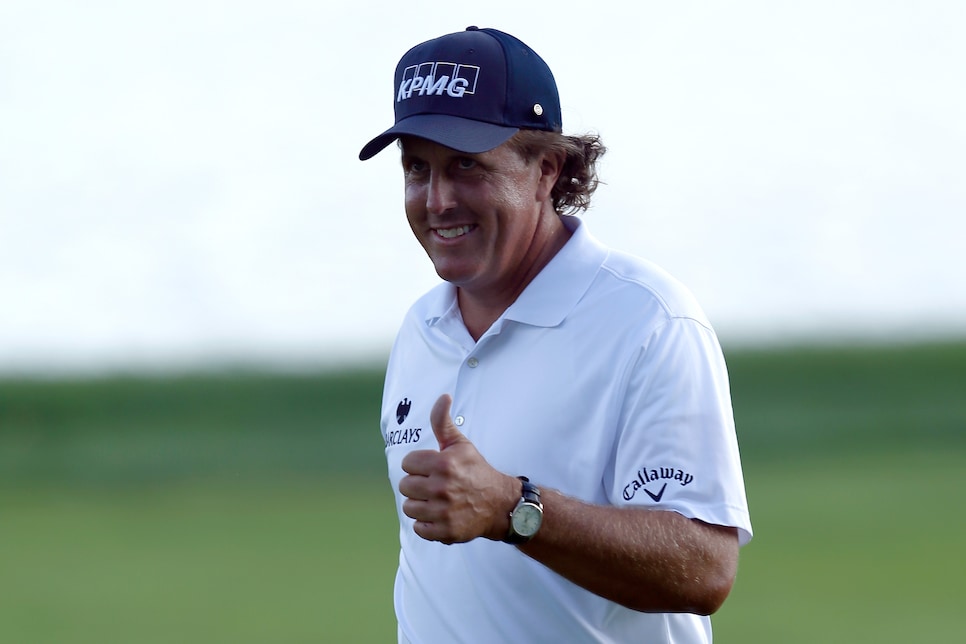 Should Be In: Phil Mickelson
One. That would be the number of top-10 finishes Mickelson has logged in the last five months since his win in Mexico. The venerable left-hander hasn't been bad in this stretch; he just hasn't been particularly good. That he's been a non-factor at big events—T-36 at Augusta, T-48 at Shinnecock, a distant T-24 at Carnoustie, missed cuts at Sawgrass and Bellerive—doesn't help, nor does the lingering stigma of his U.S. Open gaffe.
Conversely, the last time Mickelson missed a Ryder Cup was 1993, the year that Jordan Spieth and Justin Thomas were born. He's been the power behind the throne of the U.S. Task Force, and despite his rising age, has backed up his bark at recent U.S. events (2.5 points at Hazeltine, 3.5 points at Liberty National). Factor in his popularity with players and galleries into the equation, don't expect to see Mickelson on the sidelines.
Meaning just two spots remain up for grabs. There's the possibility someone out of left field gets scorching hot in the next three weeks and Furyk decides to ride the hot hand—Ryan Moore wasn't on the radar after the 2016 PGA Championship yet found himself at Hazeltine thanks to a win at the John Deere Classic, top 10s at the first two FEC Playoff events then a sudden-death loss to Rory McIlroy at the Tour Championship. Save for such a scenario, the following eight players have the best candidacies for a captain's pick.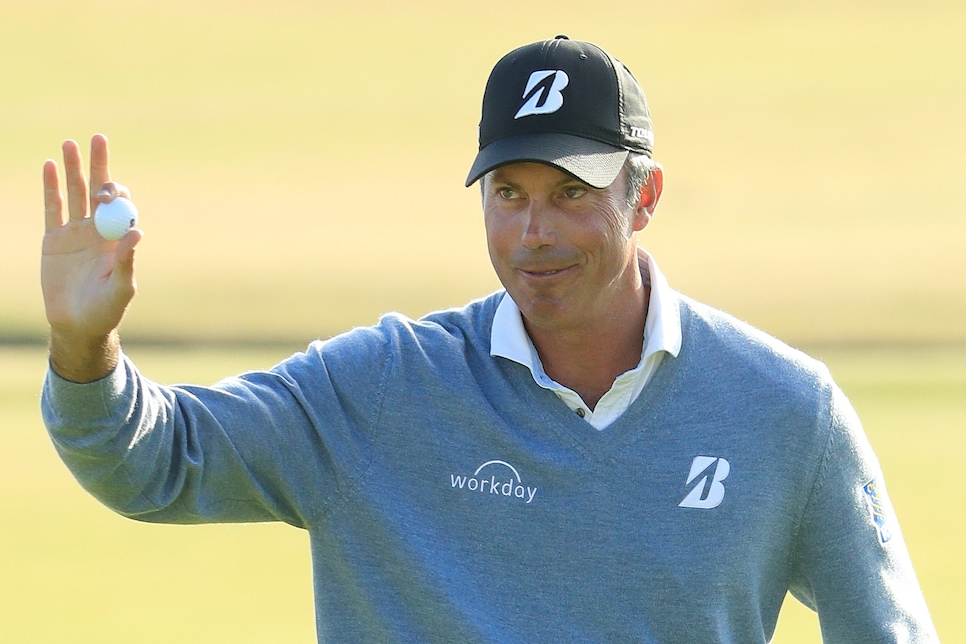 Vets: Matt Kuchar, Zach Johnson, Brandt Snedeker
Here's what talking heads have missed in discussing the prospect of a veteran's pick: the U.S. doesn't need it. Sure, Tiger and Phil already lend battle-scarred presences, but, while the eight automatic selections are young, they are not short on experience.
At 25, Jordan Spieth will be making his sixth straight Team USA appearance. Same with his running mate Patrick Reed, while Rickie Fowler, at 29, logs his seventh start for the red, white and blue. Dustin Johnson, Webb Simpson and Bubba Watson have been around the block, and though Brooks Koepka has a mere two U.S. outings under his belt, he's also the best player on the planet. In truth, Justin Thomas is the only one making his Ryder Cup debut, and, as the reigning Player of the Year proved at Liberty National, he's a quick learner. Coupled with Furyk and five vice captains, the U.S. won't be lacking veteran voices.
Doesn't mean Furyk won't go this route. Picking a veteran is an easily defensible pick...well, until it backfires. (That sound you heard was Darren Clarke nodding his head in dazed resignation.) Matt Kuchar and Zach Johnson aren't enjoying the greatest of individual seasons, but both have sound, complementary games and are respected personalities. That Kuchar has been wildly successful with DJ—three points together in the past two years—is an added boost to his cause.
As for Snedeker, the former FedEx Cup champ was in golf's wilderness for almost a year with a rib injury yet enters the postseason with four top 10s in his last eight starts, highlighted by a 59 and win in Greensboro. Additionally, he was 3-0 for the Americans in Minnesota, seemingly making everything on the greens inside 30 feet, and gave the world this: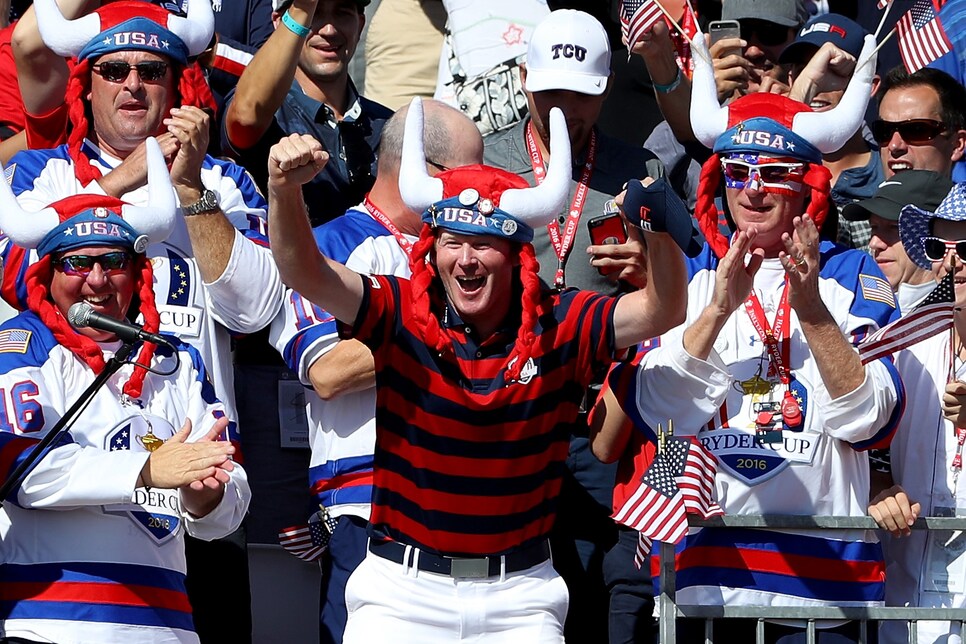 So yeah, Kuchar is the odds-on favorite in this group. But Sneds is certainly in the running.
Young Guns: Bryson DeChambeau, Xander Schauffele, Tony Finau
If we did the hackneyed "blind résumé" comparison, it's likely these three—even against Woods and Mickelson—would warrant a nod to Paris. The harsh reality, however, is that two, if not all three, might be on the outside looking in.
The leading choice from this trio is DeChambeau, who finished ninth in the Ryder Cup point standings. DeChambeau is an eccentric cat, which can be a pro and con in the personality-driven Ryder Cup milieu. What's not in question are his merits inside the ropes. The former U.S. Am and NCAA champ has a big win (Memorial), runner-up and five additional top-10 finishes on the season, and ranks ninth on tour in strokes gained. Also helping his bid is his rapport with Woods, as the two have been practice round partners throughout the summer. DeChambeau is an acquired taste for some, but—save for a total crash-and-burn in the next month—is one that should help the Americans take home their first cup on European soil in 25 years.
For Schauffele and Finau, the roads are more daunting, as both have question marks. While Schauffele has shown he has what it takes when the light shines brightest (runner-up finishes at Sawgrass and Carnoustie, a T-6 at Shinnecock), he's been inconsistent in his sophomore season, a sentiment evidenced in ranking 78th in strokes gained. And though Finau is wildly popular with his fellow players and proved he's more than just muscle—top 10s at three majors, and also shot a 68 at Augusta National the day after dislocating his freakin' ankle—that he has just one career tour victory, at an alternate event no less, indicates he hasn't quite tapped into his full potential.
Schauffele and Finau will likely need a win at Ridgewood or TPC Boston to solidify their pitches, or could make things extremely easy (or awkward) for Furyk with a victory at Aronimink.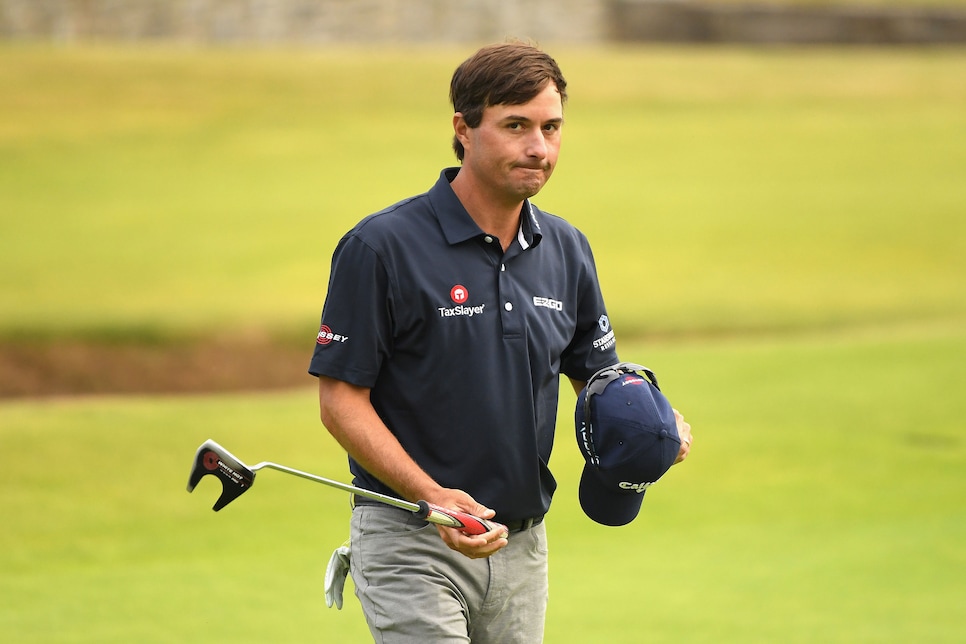 Bulldogs: Kevin Kisner, Brian Harman
The 2017 Presidents Cup was a boom for Kisner. A 2-0-2 record asserted his talent and fortitude, but just as importantly, he ingrained himself in the Team USA culture, and quickly became a locker-room favorite, multiple sources told Golf Digest at the PGA Championship. That he was bestowed an invite to the celebrated Carnoustie house with Spieth, Thomas and Fowler can be viewed as testament to that.
Kiz hasn't followed up on his breakout 2017 campaign, missing seven cuts in 22 starts, and his tee-to-green game (168th in that sg category) has been a mess. In that same breath, he's ninth on tour in sg/putting, and is starting to turn things around with a T-2 at the Open and T-12 at Bellerive. Every team needs a scrappy soul, and Kisner fits that bill for the United States.
It's also a void that can be filled by Harman, who started the season on a heater with five consecutive top 10s and, like Kisner, has a lights-out short game (13th in sg/putting). But he's playing his worst golf of the season coming into Ridgewood, finishing outside the top 35 in five of his last six events. Not making a professional appearance for Team USA isn't doing him favors, either (although he did play in two Walker Cups). Harman likely needs something in the vein of Moore's 2016 run, and with one less tournament to prove his mettle (the final captain's pick didn't come until after East Lake in 2016), that surge needs to start at Ridgewood.