U.S. Open
U.S. Open 2021: The top 7 storylines NOT involving Brooks, Bryson or Phil at Torrey Pines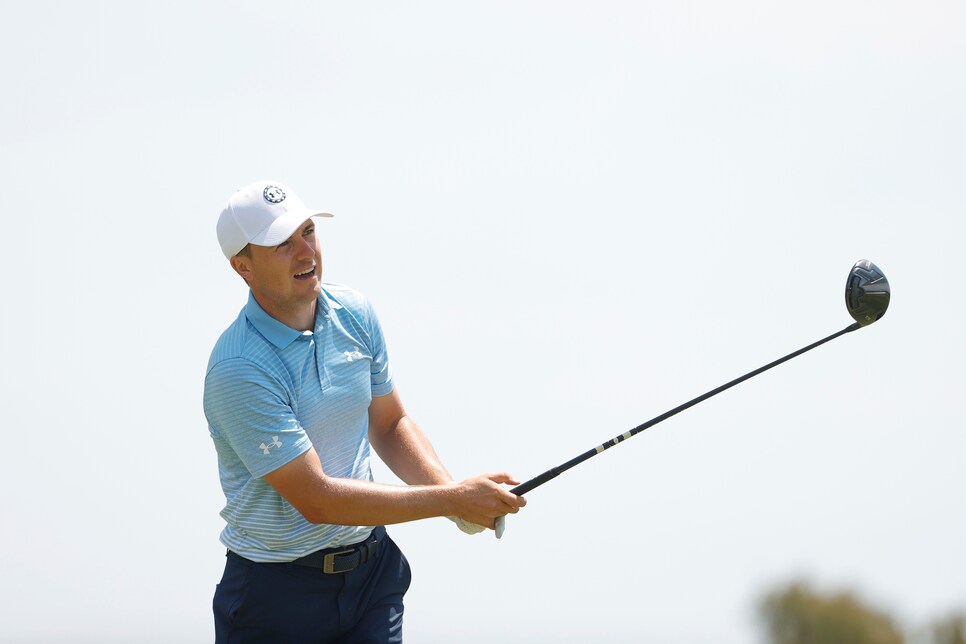 SAN DIEGO — There is a feud everyone desperately wants to see spill onto the golf course. One of the sport's most beloved players did something no one has ever done at the PGA Championship and will now try to do the same in his hometown at a tournament that's historically vexed him. Those are mighty billings for a mighty tournament.
But this U.S. Open is far more than Brooks Koepka, Bryson DeChambeau and Phil Mickelson. Last we checked, there are 153 other players who will tee it up at Torrey Pines. Here are seven storylines to watch that don't involve Brooks, Bryson or Phil.
Nine months ago Matthew Wolff entered Sunday's round at Winged Foot with a two-shot lead, the youngest player (then 21) to hold the 54-hole pole position in U.S. Open history. He ultimately lost by six to DeChambeau but finished in second, and coupled with a T-4 a month prior at the PGA Championship, it seemed Wolff was on the precipice of becoming a tour de force. A notion that was only cemented in his following start, losing the Shriners Open in a playoff.
Since then, however, Wolff has battled injuries, and frustrations from those injuries may have contributed to some less-than-flattering optics, like a disqualification at the Masters for signing a wrong card and dropping out of the non-cut WGC-Concession after a first-round 83. It was his second withdrawal of the year, following one at this very venue after an opening-round 78 at the Farmers Insurance Open. He cited an injured hand for that WD. Wolff hasn't played four rounds at a tournament since February, and he sat out last month's PGA Championship.
Wolff is in San Diego this week, has looked spry and, more importantly, appears content inside the ropes. Here's hoping he gets back to the guy we saw at this championship last fall.
Can Spieth snap U.S. Open funk?
Jordan Spieth has snapped out of his slump, and snapped out of it with vigor this season with a win, a T-3 at the Masters and eight top-10s in 19 starts. He enters Torrey Pines as one of the handful of favorites off his 2021 performance and as a former champ of this event six years ago. But his outings since his Chambers Bay triumph don't paint the profile of a U.S. Open conqueror.
Spieth has finished no better than T-35 in his last five U.S. Open starts and has missed the cut in two of the last three appearances. Moreover, while the course conditions are so severe this week compared to the setup usually seen at the Farmers Insurance Open that it's hard to make parallels between the two, Spieth does not have the best track record at Torrey, a T-19 in 2014 his best finish in six starts. On both accounts this is not necessarily surprising; the U.S. Open has turned into a power game, and for all his assets, the long game is not his forte.
Still, Spieth does enter Torrey armed with a confidence that, admittedly, he has not had in past excursions.
"I think Winged Foot was, 'Oh, boy, here we go,'" Spieth said Tuesday, "and I think this week is I'm in a position where I think I can stand on the 10th tee on Thursday and win this golf tournament. As much as you want to say that you can fake it till you make it, I needed that confidence between then and now to really think that standing on the tee."
The U.S Open may be the most physically demanding of the majors. It is also its most mentally taxing, and on that front, Spieth seems up for the challenge. For what it's worth, Spieth did seem to be nursing his wrist and forearm during a tour of Torrey's back nine Tuesday afternoon, but he was still hitting shots into the 18th green and was practicing without issue Wednesday morning.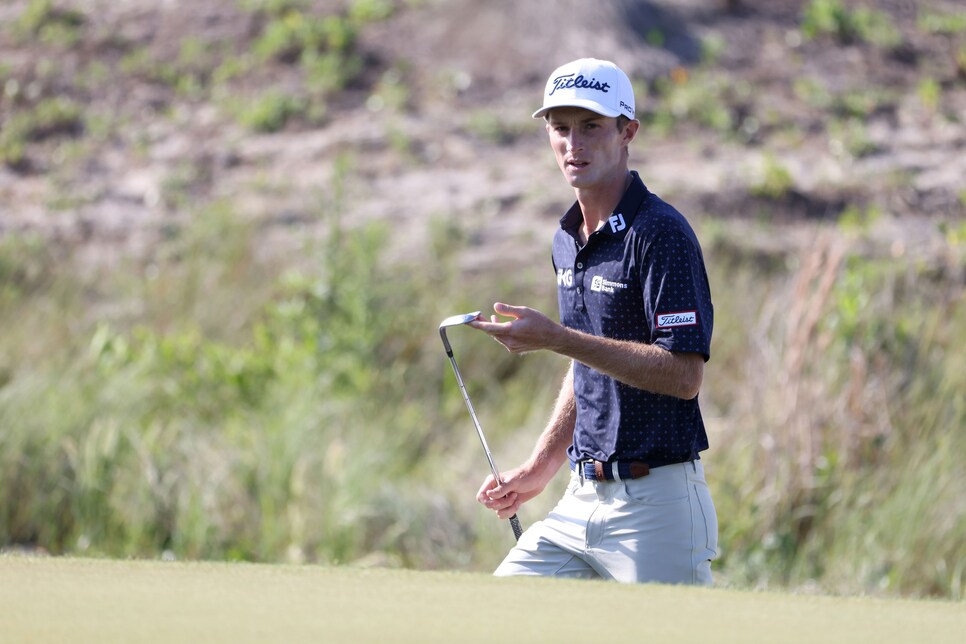 Will Zalatoris stay en fuego?
Zealots long eyed him as an intriguing prospect, golf fans became acquainted during his lights-out fall, everyone knew his name after he came a shot short of wearing the green jacket. When you're trading tweets with Happy Gilmore, you know you've made it.
Weirdly, because of that meteoric rise, Zalatoris feels like he's under the radar this week. And if that's the case, here are the cold-hard facts: He's seventh on tour in SG/tee-to-green, finished seventh at Torrey in January, and has a T-6, runner-up, T-8 in his last three major starts. Zalatoris' one flaw, putting, shouldn't be an issue this week, as Torrey's greens are not the most notoriously challenging surfaces these guys see. Plus, he looks like one of the dudes surfing just down the road off La Jolla Shore Beach. Seems like an omen!
Can the USGA keep it humming?
After some self-inflicted wounds over the past decade, the USGA is coming off two successful runs with its flagship event. Pebble Beach put a needed band-aid on the USGA's multiple cuts, and though some members weren't pleased with the early round set-ups at Winged Foot, the players found it a proper test. Give credit to John Bodenhamer, who took the set-up reins from USGA CEO Mike Davis following the Open at Shinnecock.
Perhaps that's why, unlike previous U.S. Open lead-ups, there's a lack of general worry of what may transpire over the weekend. The field expects a tough, nuanced examination, but the consensus is there won't be any trick questions, per se. There's also a belief from those around the USGA that the organization wants a peaceful transition from Davis to Mike Whan, and in that same vein, understands any shortcomings this week will be placed at Davis' feet as he departs. Whatever his standing among the golf populace, Davis has supporters at the USGA, and they sincerely want to ensure his goodbye is controversy-free.
The lone worry: the rough. Even by U.S. Open standards, it is haven't-got-a-haircut-in-months, thanks-pandemic nasty. A number of players haven't bothered hitting approaches out of it during practice rounds, not wanting to risk injury. A few players have rightfully noted there are spots just off a few fairways where it's manageable. If it gets too tough, though, don't be surprised if it provokes a few grumbles.
Reed back at the scene of the crime
OK, "scene of the crime" is harsh since the PGA Tour deemed he didn't violate any rules when he picked up his ball from an alleged embedded lie during the third round of the Farmers in January. That said, many others—fans, media, fellow players and the CBS Sports crew that broadcast the event—felt otherwise. Reed ultimately boat-raced the field to win the Farmers, but the event was another incident for a player with a complicated past.
However, that incident occurred without fans at the Farmers. There will be at least 10,000 strong at Torrey Pines. San Diego-ites (San Diego-ins? San Diego-uns? … San Dieg-ons … San Diegans) will never be confused with a New York crowd, but it will be interesting to see how the galleries respond to him, especially if Reed is in contention come the weekend.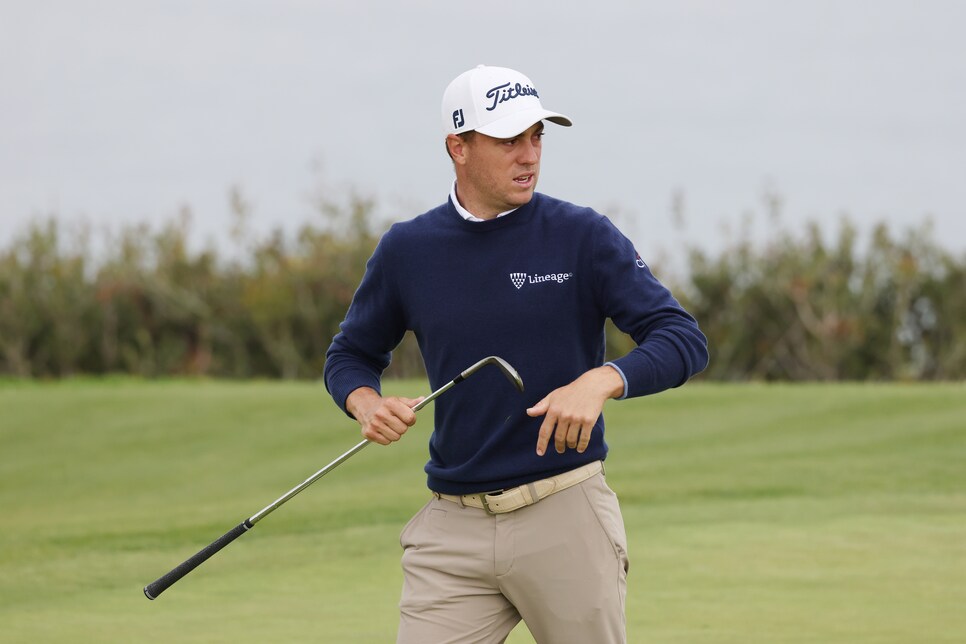 He is the No. 2 player in the world and the defending Players champion. He has already bagged a major. Still, as transcendent as Justin Thomas has been to start his career, his record in the Big Four since his breakthrough at the 2017 PGA Championship has been lacking. Not terrible—three top-10s in 12 starts—but not great, a fourth place at the 2020 Masters his best finish … and he didn't sniff Sunday contention. Golf demands much from its elite. Those expectations can be unfair, but that is the deal with stardom.
Despite ranking fourth in the FedEx Cup, Thomas does not come to Torrey on a heater. His Players win in March was his last top-10, he missed the PGA cut in May and finished T-40 and T-42 in two starts after Kiawah. But Thomas played well at Winged Foot last fall and his second-shot prowess (second on tour in strokes gained/approach) makes him a formidable contender no matter the venue.
"It's improving," Thomas said on the state of his game. "I've been working harder than I ever have. Really just been trying to just equate some results with how I feel like I've been close to playing. I clearly haven't been playing well and consistent, but I definitely have been playing better than the results have shown, and I think a lot of that is just fighting some things here and there in my golf swing and in my putting that are coming up time to time, but a lot of it is just mental, as well, and being a little bit nicer and easier on myself."
He's not getting the same love as other favorites, yet don't be surprised to see him prowling on the board.
How much will Rahm win by?
That's the only question, right? The cat loves Torrey (a win, four top 10s in five starts), has been lights-out this season (first in scoring, second in strokes gained) and seems galvanized by a gut-punch at Memorial, in spite of the Covid-19 isolation setback.
"Yeah, I still have the memory of all those great golf shots I played, right? I'm going to choose to remember that. I've been playing really good golf all year," Rahm said. "Two weeks ago, it's finally clicking all together like I was waiting for it to happen. Finally everything was firing on all cylinders. Not that I'm expecting to play that perfect again, but I know that I can play at a really high level. So I'm confident, yeah."
Plus, the guy tweeted out a cartoon of Rambo suiting up, which may have well as been a bell tolling for the rest of his competitors. In short … Rahm by five.
MORE U.S. OPEN 2021 STORIES FROM GOLF DIGEST: