FITZPATRICK ACE
U.S. Open 2023: Matt Fitzpatrick delivers third ace in 2 days at 15th hole, doesn't see ball go in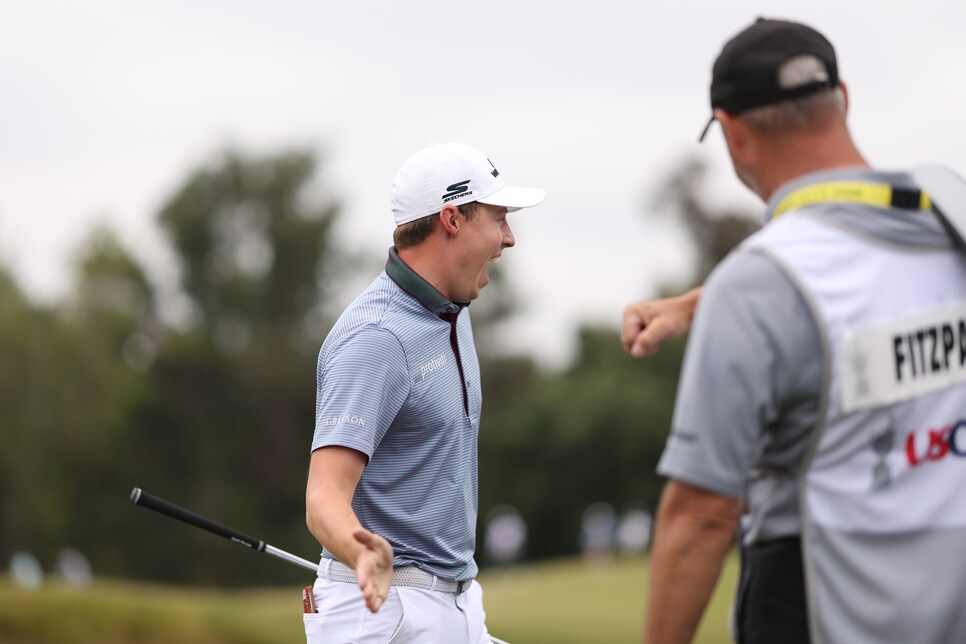 The par-3 15th hole at Los Angeles Country Club continues to deliver fireworks.
A day after it yielded two aces on Thursday during the first round of the U.S. Open, defending champion Matt Fitzpatrick added to the total on Friday by delivering another ace, this one from 115 yards.
Fitzpatrick shot one-over 71 on Thursday and was cruising along smoothly Friday by starting his round with five consecutive pars. Then on the 15th he hit his tee shot beyond the pin, the ball checked up and rolled backward, down the hill and into the middle of the cup.
The Englishman didn't even see the ball go in. After he hit his shot, he watched for a few seconds, then began to walk toward the green. He even put his head down for a moment, at the same time he heard the gallery erupt because the ball went into the hole. Fitzpatrick picked his head up and started to celebrate with playing partners Cam Smith and Sam Bennett.
The ace moved Fitzpatrick quickly to two under on the day and one under for the championship, into the top 25.
On Thursday, with the 15th hole playing 124 yards, France's Matthieu Pavon hit the first hole in one. Sam Burns followed later in the afternoon with the second of Round 1.
MORE FROM GOLF DIGEST @ THE U.S. OPEN