DJ Being DJ
U.S. Open 2022: Dustin Johnson admits that he had never heard of that 'one guy that was leading for a little while'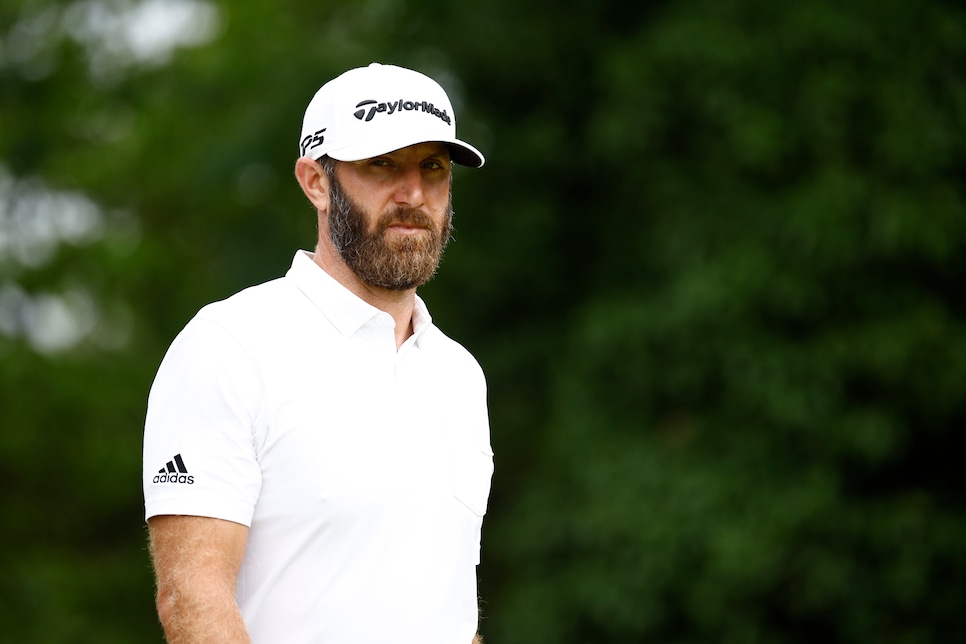 BROOKLINE, Mass. — After a string of players gave diplomatic—and possibly, untruthful—answers to the same question on Friday, Dustin Johnson finally provided the response one reporter had hoped to hear.
The question was whether golf's bigger names had heard of the lesser-known names sharing the leaderboard the first two days at the U.S. Open. And Johnson admitted he was just like most golf fans watching at home.
"I mean, the one guy that was leading for a little while, obviously playing well," said Johnson, who has been in the news of late more for his move to the LIV Golf series than for his play. "But it's a U.S. Open, and you get a lot of different players in here. But, yeah, it's cool to see."
Moments later, Johnson confirmed he was referring to MJ Daffue as that "one guy that was leading for a little while." Earlier that morning, Daffue had moved to six under and taken a three-shot lead at one point. He even attempted—and pulled off—a ridiculous shot from a hospitality area left of the 14th hole. But a string of late miscues including a double bogey on 18 brought him back to one under.
Still, it's been a great first two days for the 33-year-old South African who is playing the best golf of his career. Currently fourth on the Korn Ferry Tour money list, Daffue has climbed to No. 296 in the Official World Golf Ranking. Not too surprisingly, DJ wasn't aware of MJ's accomplishments.
But he also wasn't surprised to see someone like Daffue in contention at a U.S. Open. At least, this early in the tournament.
"Yeah, it always happens here," added Johnson, who enters the weekend trailing Daffue by two shots. "Obviously, come Sunday we'll see what the leaderboard looks like."