DJ
Roundtable: How Dustin Johnson's move to LIV Golf impacts other stars, the PGA Tour and the Ryder Cup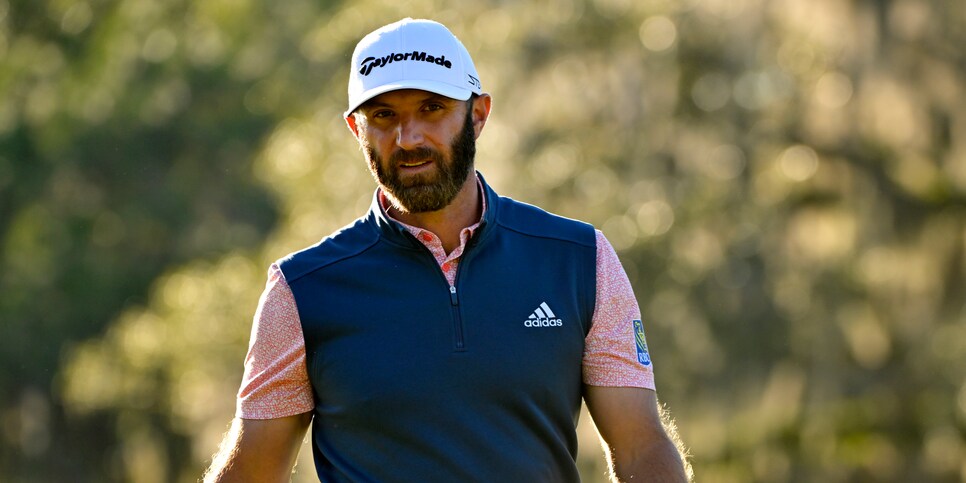 LIV Golf announced the field for its inaugural event in London, and while most of the competitors were players that have been linked to the Saudi-backed circuit for months, one name popped from the rest: two-time major winner and former World No. 1 Dustin Johnson. Though the 37-year-old had previously been rumored as a LIV Golf defector, Johnson seemingly put that rumor to bed when he pledged loyalty to the PGA Tour in a February statement. However, as confirmed by his agent, Johnson is very much jumping leagues. It is a move that is considered a coup by LIV Golf, and one that puts his future with the PGA Tour in doubt.
Three of Golf Digest's writers discuss Johnson's decision and the ramifications it could have on the rest of the sport.
Have we seen the last of Dustin Johnson on the PGA Tour?
Shane Ryan, Contributing Writer: It's so hard to say what the PGA Tour will do, and based on their vague response today, I'm not entirely sure they know what they'll do, either. I get the feeling that the question of whether we see DJ on the PGA Tour again depends so much on the fate of LIV Golf. If it ends up being kind of a joke, an incompetent mess that flames out in a year and is known more as a sideshow than a true competitor to the tour, I have a feeling the tour will find its way to forgiving players of DJ's stature. If it ends up being a true threat, or it appears that further threats are looming, they'll be forced to be harsher to set an example. As of now, I find the tea leaves totally unreadable.
Dan Rapaport, Staff Writer: Depends what you mean by PGA Tour. He'll play in the majors this year for sure, since the remaining two haven't come out with a firm stance on the LIV-ers. I have a hard time believing, however, that he'll play another "regular" PGA Tour event—at least until any potential suspension works its way through the courts. If they let him continue to play, that opens the door for all the other guys to have their cake and eat it too.
Joel Beall, Senior Writer: Let's reheat the statement from Johnson's agent, David Winkle, regarding DJ's decision. "Dustin's been contemplating this for the past two years and decided it was in his and his family's best interest to pursue it. He's never had any issue with the PGA Tour and is grateful for all it's given him but in the end felt this was too compelling to pass up." That very, very much sounds like a man who understands the gravity of what he's doing and is looking at the tour in the rearview mirror.
What are the ramifications of Johnson's decision for other players considering making the jump?
Ryan: If nothing else, it normalizes the jump slightly. It's no secret that many other top-tier players are interested in collecting the paycheck, but are leery of potential discipline. Maybe DJ gives a few the courage to take a similar leap (especially those who aren't fond of the tour in the first place), but I think what it does more than is to provide a test case. Now, interested players can sit back and watch how the tour handles this situation, how any lawsuits play out, and whether the tour has real teeth in imposing discipline. DJ's a stalking horse for all these other guys.
Rapaport: Other guys will be grateful to him for being the guinea pig. It's easy to suspend a Hudson Swafford; it's much harder to do it to Dustin Johnson.
Beall: Phil Mickelson was originally supposed to be the guy to absorb whatever PR heat comes from defecting; instead, Phil damn near took a flamethrower to the entire operation. Though Phil will likely be among those in the London field next week, his fall from grace can no longer provide that protection. Now Johnson can be that figure, and frankly, he's more suited for the role. Whereas Mickelson can come off like a carnival barker, Johnson has no appetite for elaborating, preferring conciseness and generalizations. Given the controversy around this league, Johnson won't be able to douse those flames; he also won't spark a fire when faced with the bevy of questions that will come with this decision. Which is exactly the cover other defectors need.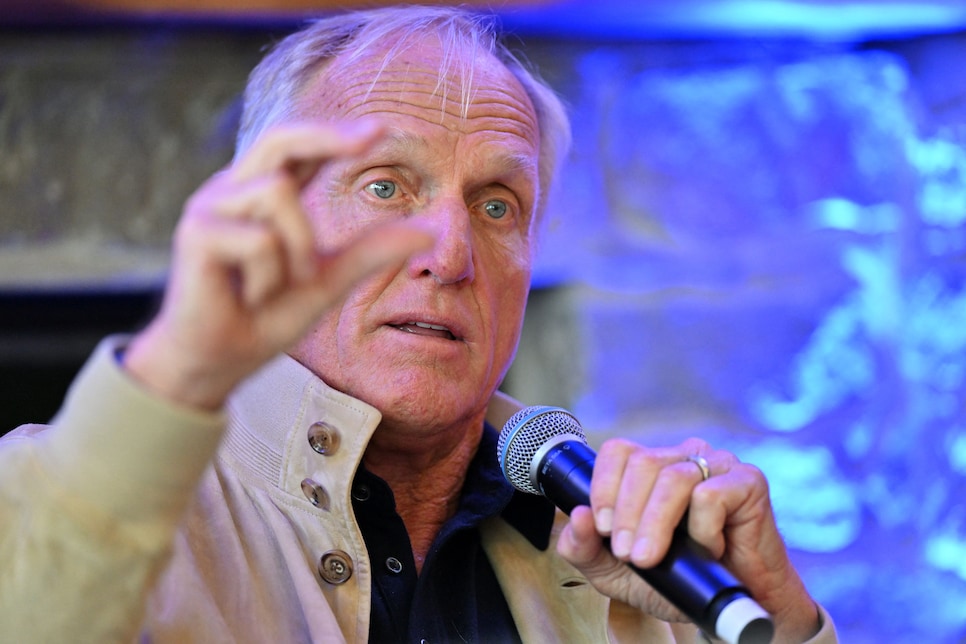 Who benefits the most from Dustin Johnson's decision?
Ryan: The biggest benefit has to fall to LIV Golf, for now. Sounds like an obvious answer, but this field looks incredibly different without DJ's name in it. He lends them a certain amount of prestige and credibility, and they look more legitimate than they did a day ago.
Rapaport: All the other big-name guys who got huge, guaranteed money offers but decided against taking them to see how things play out. He's doing them a solid.
Beall: Johnson's pro-tour statement in February was a lot less tepid than that of Bryson DeChambeau, another player linked with LIV. Now that Johnson has gone back on his word (which, considering it was released by the tour and said in language that clearly wasn't Johnson's, remains very weird) the beefy man won't face nearly the same scrutiny should he also make a U-turn.
Is the tour looking at this list with a sigh of relief or as the opening salvo of a long battle?
Ryan: Any competing entity with unlimited money and no pressing need to make a profit is a threat, full stop. They were a threat before they had a field, and now that they're going to stage an actual event, they're even more of a threat. Anyone who thinks the lack of top 10 players is a sigh of relief should be dropped into PGA Tour headquarters ... I guarantee you nobody feels relieved there.
Rapaport: The latter, for sure. I think they wanted this list to look the way it did without DJ, but he's a bit of a game changer in that he's still semi-in his prime and he's obviously a superstar, top 10 in the PIP, etc. The next move is in the courts; once he plays, they'll punish him, and that'll likely be challenged. The result of that lawsuit will go a long way in determining the future landscape of pro golf.
Beall: Speaking with a handful of sources close to the tour late Tuesday night, this wasn't their doomsday scenario … but it wasn't great, either. While the tour is aware a number of American players may jump for the LIV events based in the U.S. later this year, their hope was a London field filled with has-beens or rank-and-file players would be such a dud that it would scare off others from joining. Instead, as we alluded above, DJ gives a series that has been nothing short of a circus the shred of validity it desperately sought. There are no sighs of relief in Ponte Vedra; the threat they've been staring down for years has become very real.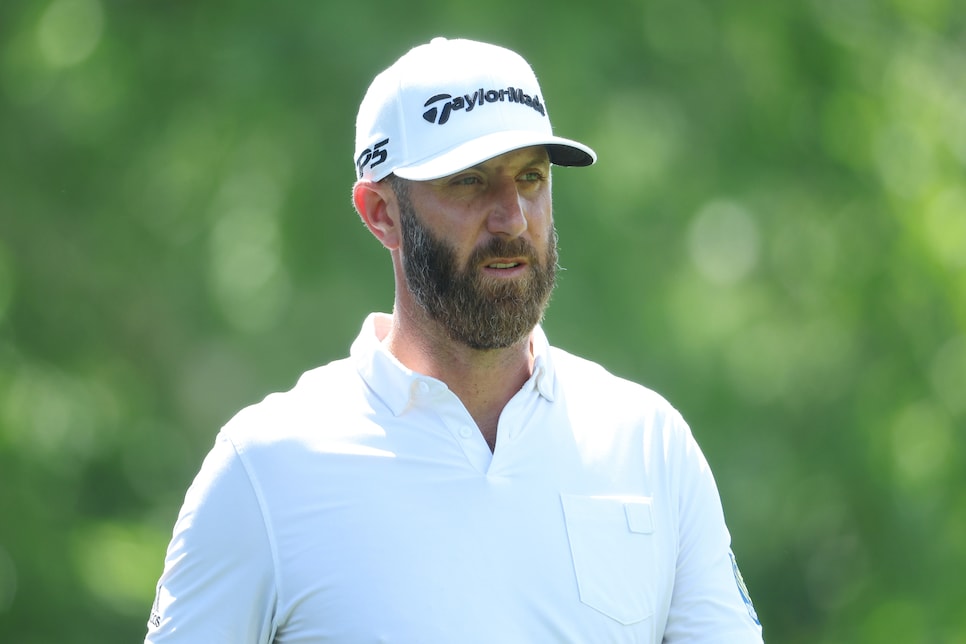 Will the next big exodus come after the tour's disciplinary measures, the end of major season, or end of the year?
Ryan: This all depends on the disciplinary measures. If the courts go against the tour, and it becomes clear that they can't bar members who play in LIV Golf events, and if it also becomes clear that players who leave can still play in majors, the floodgates will open.
Rapaport: The next exodus would come after there's some sort of ruling on the PGA Tour's disciplinary measures on players. If they're eligible to play in the meantime, I think more will jump. If they can't play until it makes its way through court, that's a different story.
Beall: Greg Norman has been such a disaster artist it's worth wondering if he's working as a secret agent for the tour. But of all the knuckleheaded stuff he's said, the thing that's resonated is this: "Quite honestly, it doesn't matter who plays, we're going to put the event on," Norman told the Telegraph in April. "There's a $4 million first prize. I hope a kid who's 350th in the world wins. It'll change his life, his family's life. And then a few of our events will go by and the top players will see someone winning $6 million, $8 million, and say, 'Enough is enough, I know I can beat these guys week in, week out with my hands tied behind my back.'" Of all the things that have to worry Jay Monahan and company, this scenario has to be near the top. The third LIV Golf event is scheduled for the end of July at Trump Bedminster, two weeks after the Open Championship. Should a mass migration occur, my guess is that it would be then.
Will the Ryder Cup ultimately have to allow these players back in some capacity?
Beall: A bit of context needed. Both the PGA of America and DP World Tour have promised any defectors will be banned from future Ryder Cups. Conversely, given Johnson's star power (and he did go 5-0-0 at Whistling Straits) and the fact that a third of the Euro team is in the London field, do you guys see this threat holding up?
Ryan: Again, I think it depends on how well LIV Golf does in the next year or two. If it's a joke that fizzles, we all know how weak golf is at holding its most powerful people accountable. You can bet there will be forgiveness. If it's a lingering threat, who knows? It could last a long time.
Rapaport: Yes. The DP World Tour has very little leverage in this situation; it's two heavyweights duking it out with a light middleweight trying to get their attention. They're either going to have to back off their stance or lean even further into the "strategy tic alliance" with the PGA Tour, whatever that might look like. One thing that's for certain: These are very dramatic times in world golf.
Beall: Tough day for the "It just means more to the Europeans" crowd. Three of their stalwarts are willing to jeopardize future participation in the match they allegedly hold so dear in favor of a paycheck … I say no. It will be interesting if the likes of Tyrrell Hatton, Tommy Fleetwood and Shane Lowry—all 2021 Euro Ryder Cuppers who played in the 2022 Saudi International—make the jump, but the Euro team still has Rory, Rahm, Hovland, Fitzpatrick. As for the American team, their core is intact. I don't envision this line being redrawn in the sand.