News & Tours
Dustin Johnson ends Saudi league speculation by committing his future to the PGA Tour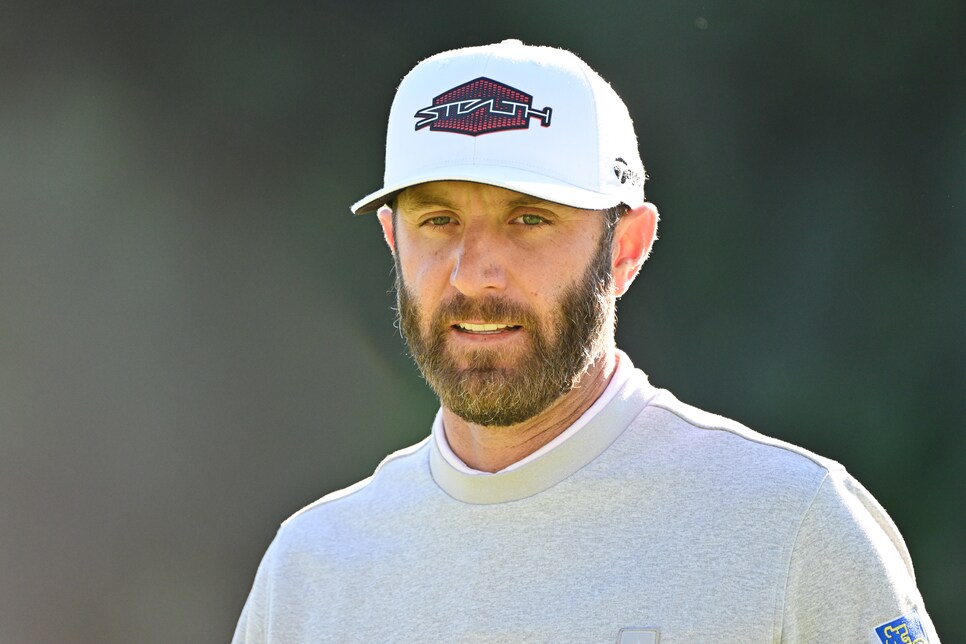 PACIFIC PALISADES, Calif. — Dustin Johnson put an end to any speculation about his playing future by saying he is committed to the PGA Tour moving forward and will not jump to the prospective Saudi-backed golf league.
On Sunday, Johnson issued the following statement via the PGA Tour: "Over the past several months, there has been a great deal of speculation about an alternative tour; much of which seems to have included me and my future in professional golf. I feel it is now time to put such speculation to rest. I am fully-committed to the PGA Tour. I am grateful for the opportunity to play on the best tour in the world and for all it has provided me and my family. While there will always be areas where our tour can improve and evolve, I am thankful for our leadership and the many sponsors who make the PGA Tour golf's premier tour."
Johnson, a former World No. 1 and two-time major champion, all but confirmed that the upstart golf league had made him an offer while playing in last month's Saudi International. The 37-year-old has played in the controversial event in each of the last four years, winning it twice. The tournament began as a European Tour event but shifted this year to the Asian Tour, which has received a $300 million investment from the Greg Norman-fronted LIV Golf Investments, backed by the Saudi Arabian government's Public Investment Fund.
Johnson's comments come after he missed the cut at the Genesis Invitational at Riviera, where talk of the long-rumored league have dominated conversation. On Monday, tour player Kramer Hickok claimed 17 players had already signed up to participate in the league, despite the PGA Tour saying that anyone who did would be subject to a suspension or potential ban from the PGA Tour.
The conversation intensified on Thursday when the Fire Pit Collective's Alan Shipnuck wrote about a conversation he had with Phil Mickelson last November while working on an upcoming biography on Mickelson, in which Mickelson claims he recruited players and lawyers to draft operational agreements for the league in part to continue to give players leverage and enact policy changes on the PGA Tour. Mickelson referred to the Saudis as "scary motherf—" and called the PGA Tour a "dictatorship" that has relied on "manipulative, coercive and strong-arm tactics." Several players, most notably Justin Thomas, spoke out against Mickelson, noting that his sentiments didn't reflect theirs.
Johnson is a 24-time PGA Tour winner who sits third in all-time PGA Tour earnings with $72,687,258, behind only Tiger Woods and Mickelson. Johnson joins Woods, Rory McIlroy, Jon Rahm, Jordan Spieth, Thomas, Collin Morikawa and Brooks Koepka as players who have made their position clear: they are not leaving.