These Guys Are Good
U.S. Open 2022: MJ Daffue just pulled off one of the craziest shots in golf history from a hospitality area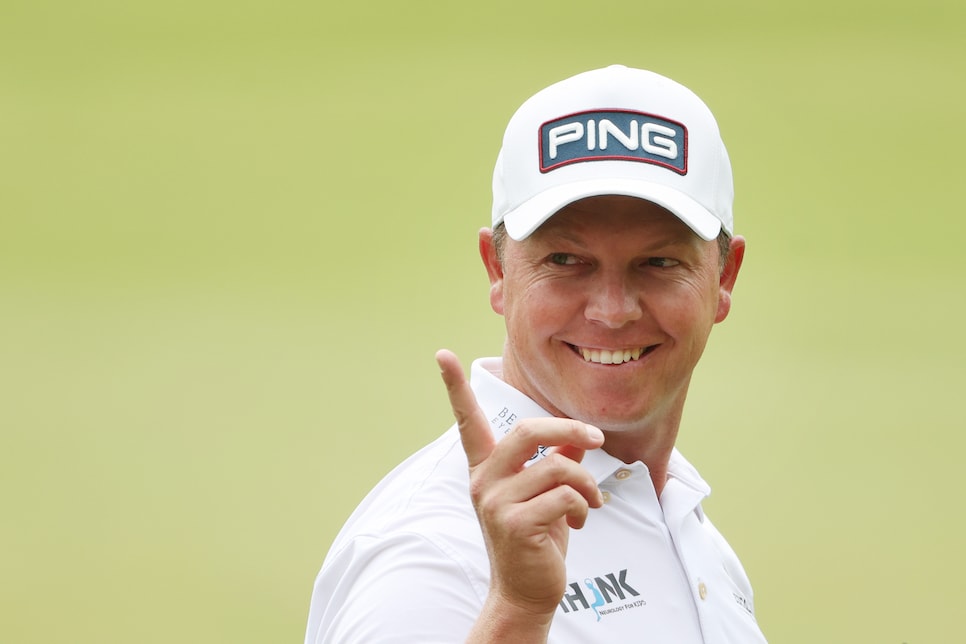 BROOKLINE, Mass. — MJ Daffue, a golfer currently without a Wikipedia page, could become a household name if he keeps up his surprising play at the U.S. Open. Regardless of how he finishes, though, he became a folk hero to anyone watching him play the 14th hole at The Country Club on Friday.
Daffue's wayward drive settled on the deck of a hospitality area that runs down the left side of the hole. And in a move that would undoubtedly make Phil Mickelson proud, the 33-year-old South African decided to play it as it lies.
We've seen similar shots from Phil and others through the years, but what sets this one apart was the degree of difficulty, in large part because a large tree poking through the crowded area that made Daffue keep his 3-wood down. Plus you had the railing on the right. Oh, and keep in mind that the second shot on this long par 5 is nerve-racking even from the middle of the fairway. And again, the guy attempted this while he was LEADING THE U.S. OPEN!!!
OK, I think we've sufficiently built this up enough. Why don't you watch the actual shot yourself:
LOL "I'm coming right over you, sir." What a showman. And he hit a pretty darn good shot. According to the USGA's shot tracker, Daffue advanced his ball 284 yards uphill into the rough. That's downright heroic. Just avoiding a fan injury would have been considered a success.
Here's another angle, courtesy of our Dave Shedloski:
Unfortunately, Daffue left his next chip in the rough and then wound up missing a six-footer for par. And he would eventually make a closing double bogey to fall out of the lead. But what an entertaining bogey! Give this man a Wikipedia page already! And put that shot at the top of his bio.