Insane Highlights
U.S. Open 2022: Cameron Young's back nine (which included a hole-in-one) will truly blow your mind
BROOKLINE, Mass. — Whether or not you're into data, it's impossible not to appreciate the numbers Cameron Young was tossing around during his final nine holes at The Country Club on Friday. Young began his second round in the 122nd U.S. Open on the 10th tee and played his opening nine holes in rather ho-hum fashion. But after making a quadruple bogey on No. 3 then a bogey on No. 4 to get to nine over par for the championship, the USGA and Cisco put his odds of making the cut at less than 1 percent.
That makes the 25-year-old's next five holes truly odds-defying.
First, he birdied the short par-4 fifth hole. Not surprising, that's the second-easiest hole of the day. Then the par-3 sixth hole happened:
Of course, because it's golf, there was a botched high-five celebration. One day we'll do a deep dive on why these guys can never seem to successfully pull off a celebration quite right.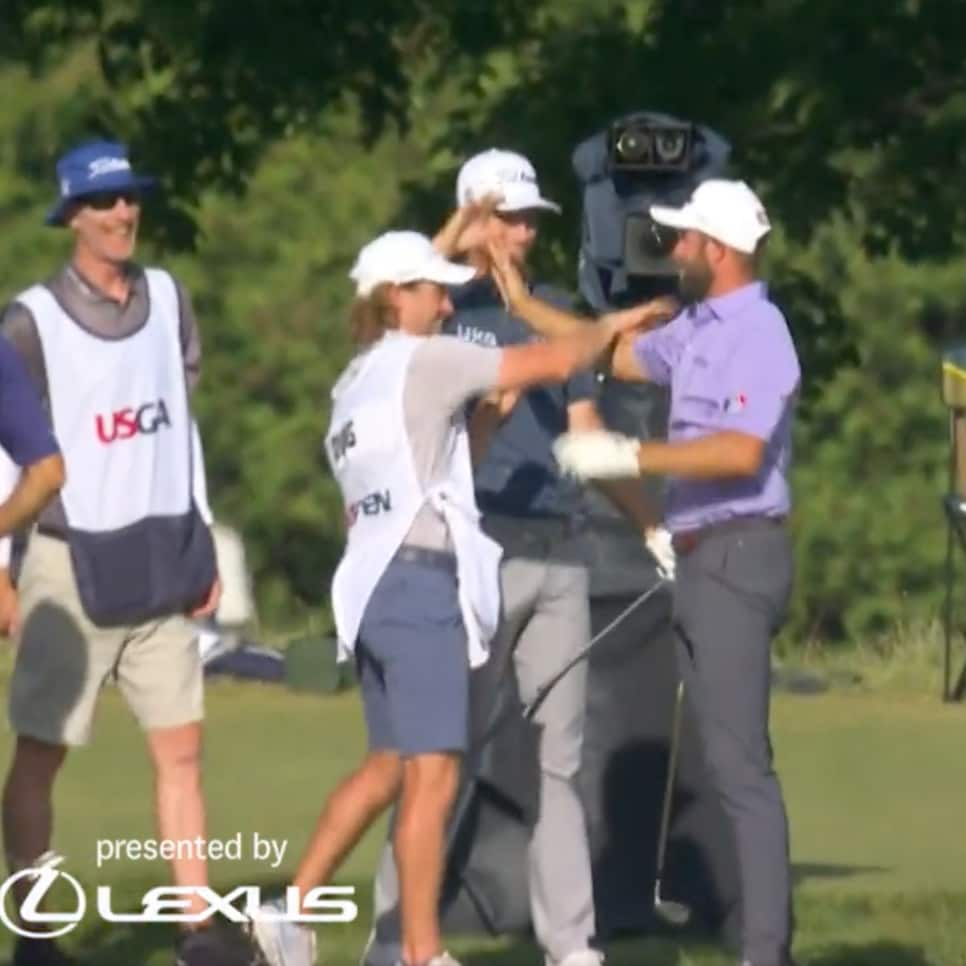 He followed that with a sporty birdie at No. 7. Then at the par-5 eighth even after finding the deep rough, he got up and down from 80 yards out for a birdie. That left him at four over ... which was one away from the cut line. So a birdie at the last would've made the unthinkable actually a reality.
We're used to seeing Cameron Young do crazy impressive things on the golf course, like he did in contending at the PGA Championship ... and pretty much every other event. So it's crazy that most of us in the media center actually expected him to make the 35-footer. The birdie bid came up just shy, though ... and Young finished one shot short of the weekend.
He still gave us the craziest-looking scorecard of the week at Brookline.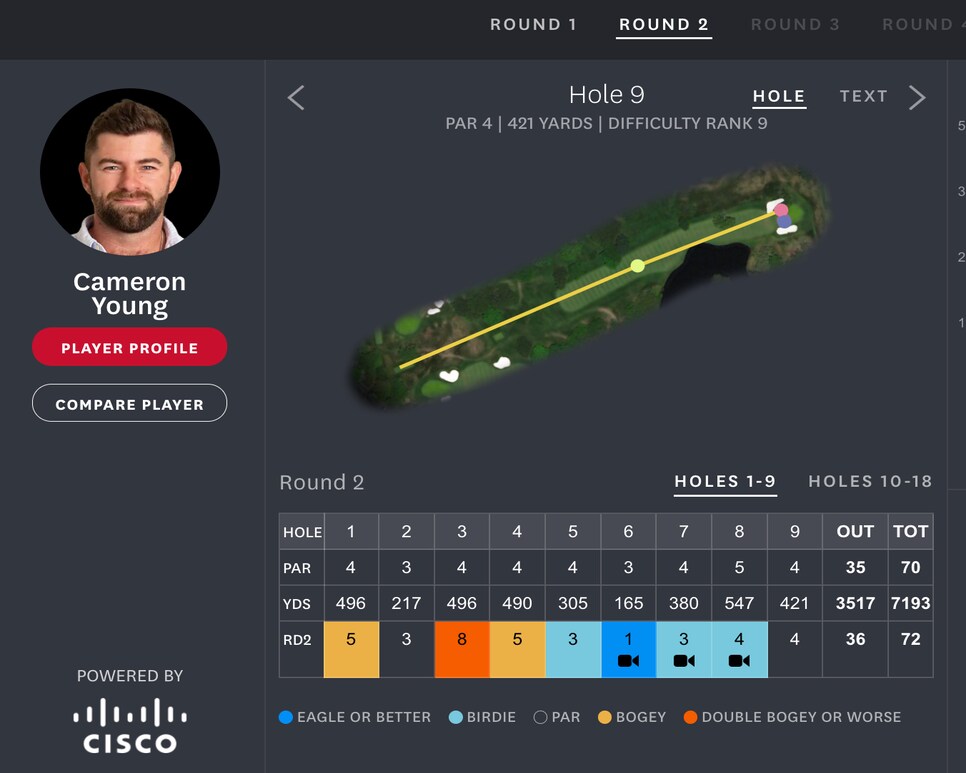 And actually, now that we think about it, maybe Young and his crew won't mind the missed cut. They can celebrate the hole-in-one in proper fashion. They can certainly get that celebration right.