Run Patrick Run
U.S. Open 2022: Patrick Rodgers running 180 yards to mark his ball is further proof that the U.S. Open is the toughest test in golf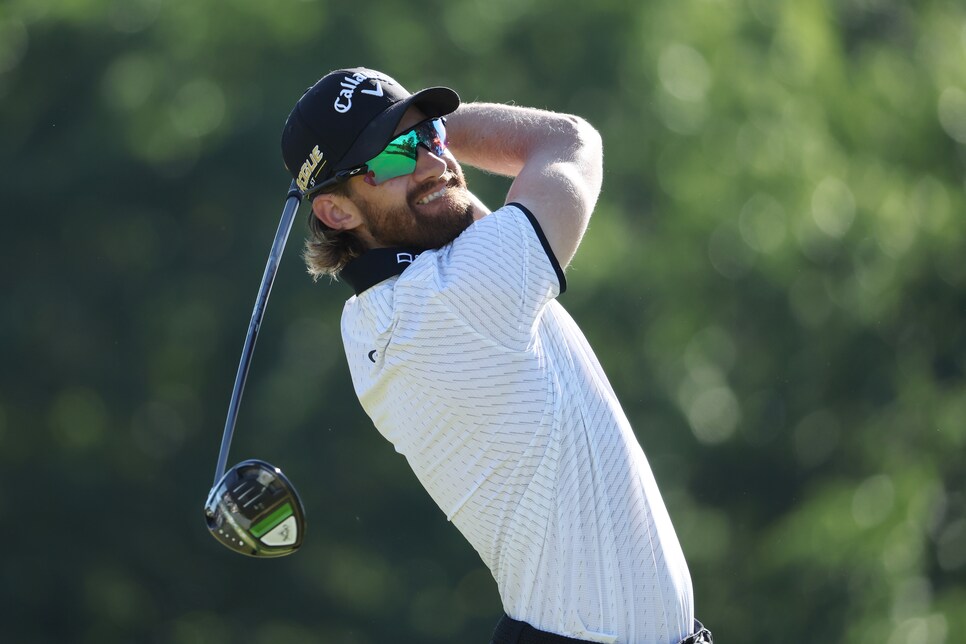 BROOKLINE, Mass. — There is a long-held belief that the U.S. Open is the toughest test in golf. It's an event that challenges players mentally, physically and spiritually. Patrick Rodgers, among the contenders after 36 holes at The Country Club, checked all three of those boxes on Friday ... on one single hole.
At the par-5 eighth, Rodgers split the fairway with a 354-yard nuke that left him just 195 yards to the hole, setting up what should have been an easy stroll for birdie on what has been the easiest hole for the players all week. That easy stroll turned into a light jog after Rodgers hit his approach, and the light jog quickly turned into a semi-sprint.
As Rodgers and a number of other players have already come to find out this week, there is a severe false front at the eighth green, one that's caused countless balls to roll all the way back to players' feet in a treacherous manner. But this wasn't a chip that could have rolled back to where Rodgers was standing, it was a long approach shot that, despite being 190 yards away, he knew could possibly roll off the front. Not one to take any chances, he began running:
Upon his arrival to the green, where his ball still safely sat, Rodgers received a hearty ovation from the crowd and tipped his cap. The hustle was worth it, Rodgers two-putting for his final birdie of the day. A par at the ninth secured a two-under 68, which has him tied for seventh at three under, just two off the lead.
When asked if he really thought the ball might roll off, Rodgers said he was certain it was going to. The quick calorie-burning session sort of spoke for itself, though.
"Man oh man, my caddie and I talked about how I think it's 10 paces on the front edge, it's all going to come off," Rodgers said. "When I saw where it landed I thought for sure it was coming back to me. Fortunate it stayed up there. You've got to take advantage of a few fortunate breaks when you can get them."
Most impressively, Rodgers did not appear even a little gassed when he reached the green. The slender, 6-foot-2 fitness freak was quite literally built for moments like that one.
"I'm a finely-tuned athlete," Rodgers said with a smile.