Positive Feedback
U.S. Open 2021: Jon Rahm's victory at Torrey Pines resonated on social media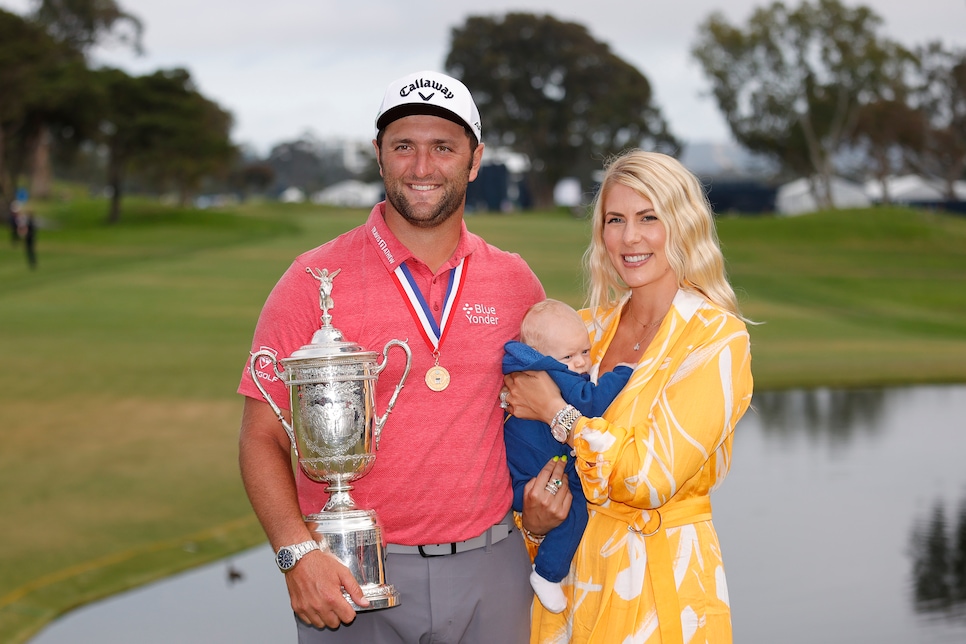 Jon Rahm poses with the U.S. Open trophy alongside his wife, Kelley, and son, Kepa, after winning the 2021 U.S. Open at Torrey Pines.
Ezra Shaw
Jon Rahm was already one of golf's biggest stars before his impressive victory at the 2021 U.S. Open. And if social media is any indication, Rahm's win is a popular one amongst tour pros and celebrities alike.
Every big-time tournament win earns nice words from others on social media. But it seems like an overwhelming chorus of positive reaction flooded social media after Rahm's title at Torrey Pines.
Here were the best responses we saw: