How does that stay there?
U.S. Open 2021: Mackenzie Hughes' ball gets stuck in tree, leads to round-killing double bogey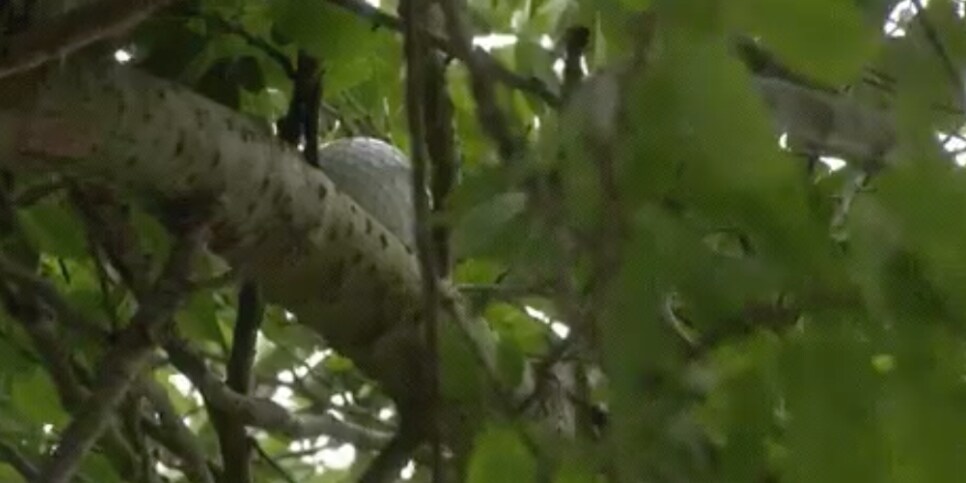 Winning a U.S. Open is hard. You've got to navigate a brutally difficult golf course, beat a field full of the world's best players … and avoid having your golf ball get stuck in a tree in the worst possible moment.
Mackenzie Hughes was in terrific position as he stepped on the par-3 11th tee at Torrey Pines. Playing in the final group of a major for the very first time, the Canadian had overcome a shaky start and sat at four under total, just two back of the lead in a tie for second. He then made perhaps his worst swing of the day, a pull-hook way left.
What happened next was the stuff of nightmares.
Hughes ball clipped a tree, bounced off a cart path and then flew back up into that same tree … and never came down. Fans immediately pointed to something lodged in between two branches, and NBC's cameras quickly confirmed the worst-possible scenario. Hughes' ball did indeed stay there, forcing him to take an unplayable lie and try to get up-and-down for bogey.
He couldn't do it, and the double bogey saw him tumble down a crowded leader board and essentially end his chances of winning the U.S. Open. In normal cases, you really can't complain about the result of a poor shot. But this was not a normal case, and we'll forgive Hughes if he harbors some ill will toward those damned branches. Just a brutal, brutal scene all around.