Good Calls
U.S. Open 2021: Jon Rahm reveals the brilliant prediction Tim Mickelson made about him in college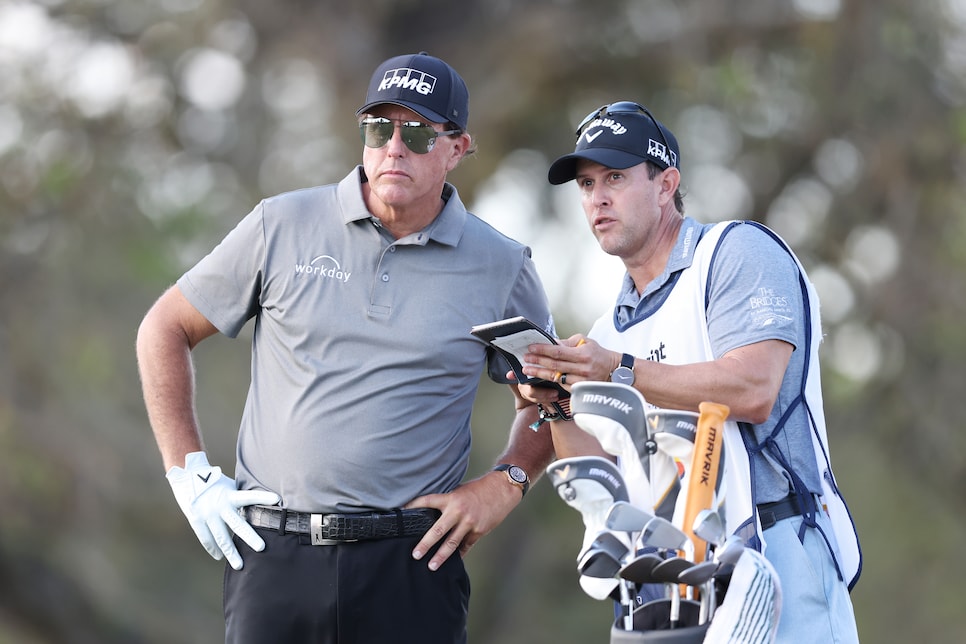 When Jon Rahm became World No. 1 for the first time last summer, Phil Mickelson revealed he had made a (big) winning bet with fellow PGA Tour pro Colt Knost that the young Spaniard would be a top-10 player within a year of turning pro. Turns out, he's not the only Mickelson brother who made a prescient prediction about Rahm.
Following Rahm's win at the 2021 U.S. Open—which also took him back to the top spot in the Official World Golf Ranking—the 26-year-old told Golf Channel's Todd Lewis about the call Tim Mickelson made when the two were at Arizona State.
"You know I'm remembering this now and Tim, my coach in college, Tim Mickelson, he said years ago, 'I believe Jon's first major is going to be a U.S. Open,'" Rahm said. "At the time, I was like, 'Man, there's not a chance in this this world I would win a U.S. Open before anything else.' And I guess he was right."
He sure was. Those Mickelsons know a thing or two about golf, huh?
After Rahm turned pro, Tim left Arizona State to become his agent before becoming his big brother's caddie. That's worked out pretty well, too.
And yes, there are only four majors to choose from, but a U.S. Open probably would have been the last most people would have predicted for Rahm. In large part because many would have assumed he'd follow in Seve/Ollie/Sergio's footsteps and win a green jacket first.
And, you know, because he has shown a tendency to lose his cool pretty quickly. Just don't ask him about that or he'll, well, lose his cool.
But we're certainly seeing a more mature Rahm these days. He's married. He has a baby ("Perspective!"). And he really did handle that whole COVID situation well despite it costing him another trophy and $1.7 million.
OK, enough about Jon, though. What other brilliant predictions do the Mickelsons have up their sleeves?