News
U.S. Open 2020: Collin Morikawa is brutally honest on what separates Tiger Woods from everyone else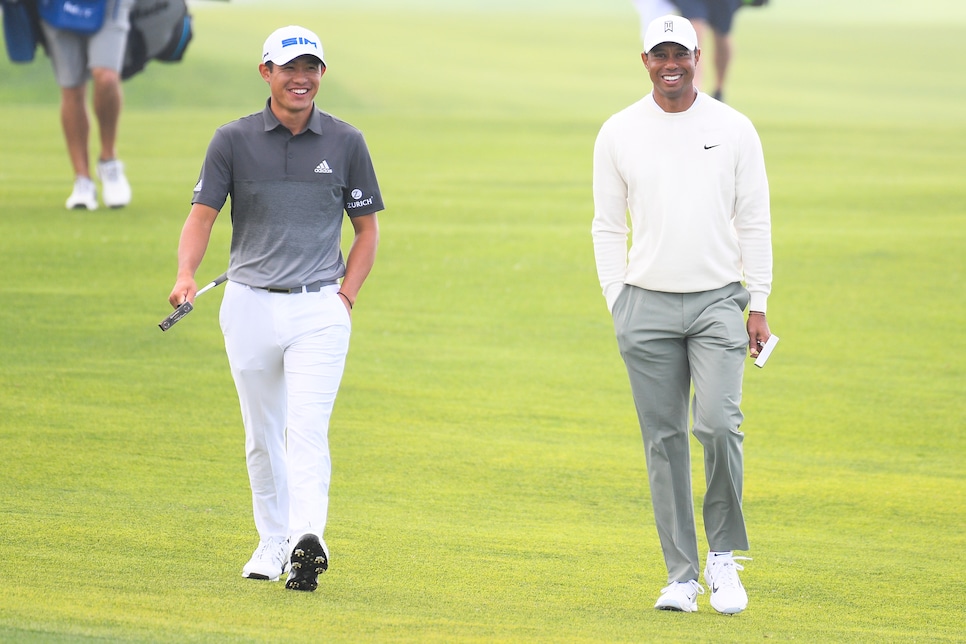 MAMARONECK, N.Y. —Clutch is a word not synonymous with 23-year-olds, but Collin Morikawa more than earned that label at the PGA Championship. Morikawa chipped in for birdie at TPC Harding Park's par-4 14th to take the lead on Sunday at the PGA and sealed the Wanamaker two holes later by driving the short par-4 16th, converting the remaining 10 feet for eagle. It topped off a furious finish from Morikawa, whose closing 65 and 64 were the lowest 36-hole score finish in PGA Championship history.
Those ice veins, along with one of the more well-rounded games on tour, are why Morikawa enters the 2020 U.S. Open as one of the favorites. Yet as cool of a customer as Morikawa is, he also knows there's only one true closer in professional golf.
Speaking to the media on Tuesday at Winged Foot, Morikawa was asked if there is such a thing as a clutch golfer, and he responded with an answer well beyond his years.
"Yeah," Morikawa said. "There's Tiger Woods and there's the rest of us."
The man isn't wrong. A "Tiger Woods clutch" Google search reveals 2.75 million results, and as we all know the Internet is never wrong. And, of course, there's the matter of Woods' 15 major titles and 82 PGA Tour wins. No wonder Morikawa was an Academic All-American at Cal.
Tiger veneration aside, Morikawa did elaborate, saying guys wouldn't reach this level of the sport without some semblance of clutchness.
"It's just who is going to step up to the next moment," Morikawa said. "We're on a different stage now. It's not just another amateur event or another college event or whatever it is. This is the big time. This is the major.
"So yeah, you've got to step up, and you can't be scared of taking another step because that puts you in another level of golf."
Morikawa will get to see Tiger and his clutchness up close this week, paired with Woods and Justin Thomas during the first two rounds at Winged Foot.