Crunching the Numbers
The top 10 PGA Tour players—and the one thing each of them need to do to dominate in 2023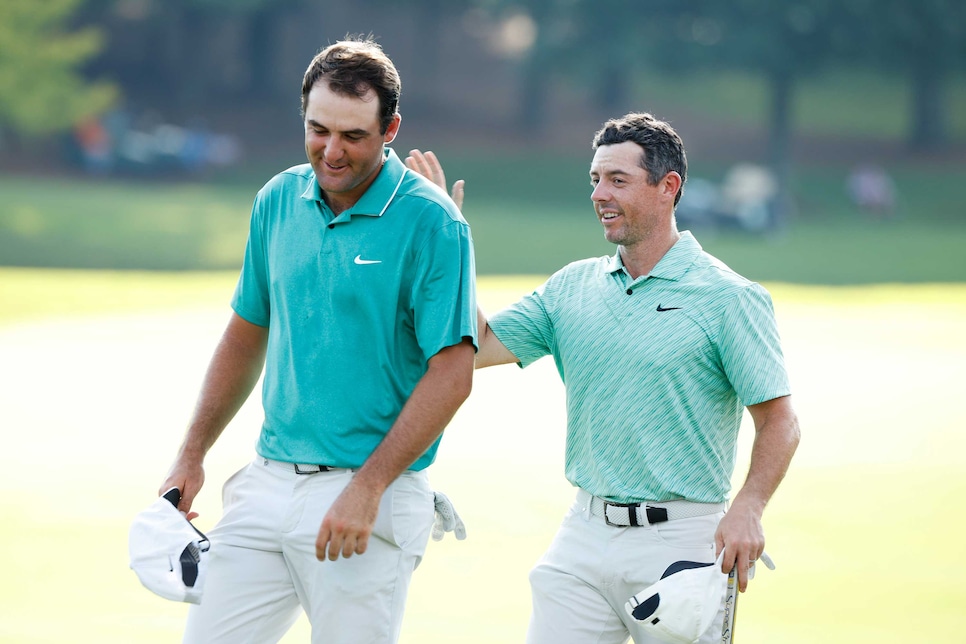 It's a testament to the depth of talent in professional golf today that there's a plethora of players at the top of the men's game who, on any given week, can look like the best golfer in the world. You know the names: Rory McIlroy, Jon Rahm, Justin Thomas, Scottie Scheffler and on and on. But this brings with it a question: Who—and how—could any one player separate himself on a more regular basis?
There's plenty of candidates to consider on the eve of the new season. Maybe it is McIlroy, who sans a major in 2022, had a career-best season from a statistical standpoint. Or maybe it's actually somebody who follows the lead of Scheffler a year ago, and come from further back in the pack. Whoever it is, there aren't a lack of candidates, which led us to looking at the statistical profile of the 10 highest-ranked PGA Tour players in the Official World Golf Rankings and breaking down each to see how any of these pros could emerge as the dominant golfer on tour in 2023.
Collin Morikawa (OWGR: 11)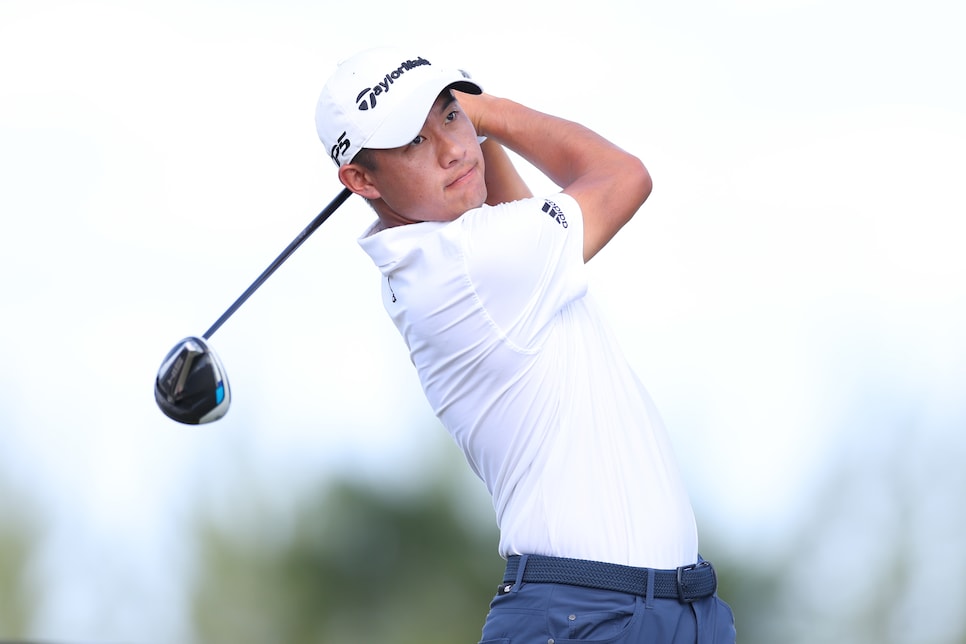 .361 SG: Off The Tee (36th)
-.149 SG: Around The Ground (152nd)
-.088 SG: Putting (131st)
How he can dominate in 2023: Morikawa isn't the longest driver in the world, but when you hit it on as tight a rope as he does, you don't have to be. And while his iron play technically took a step back in 2022 (he gained a tour-leading 1.116 strokes on approach shots a season earlier), he still finished third among his peers. As has been the case since the 25-year-old turned pro in 2019, his success often comes down to his putting. If the putter gets hot, he's going to threaten for a title. And here's where there's room for optimism in 2023 as the two-time major champ hiring well-regarded putting coach Stephen Sweeney this offseason.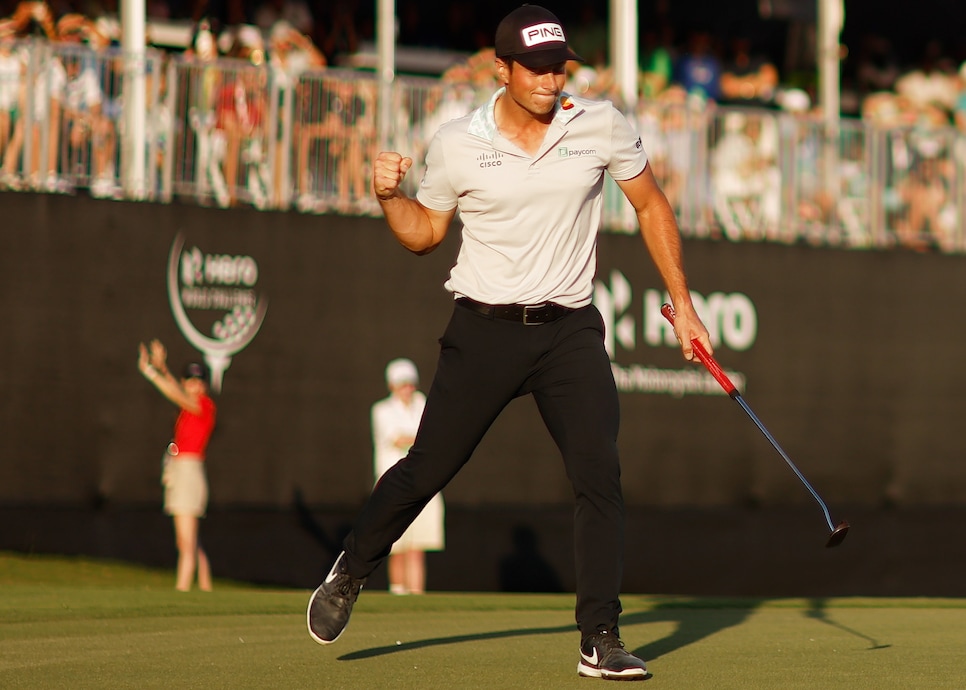 .423 SG: Off The Tee (26th)
-.651 SG: Around The Ground (191st)
How he can dominate in 2023: Hovland has one of the stranger statistical profiles on tour: He's an ultra-talented, elite player with one clear weakness—his chipping. It's something his coach Jeff Smith (a Golf Digest Best in State teacher), has been working hard on as it remains the sole missing piece of his puzzle. As that gets better, the bigger the prizes.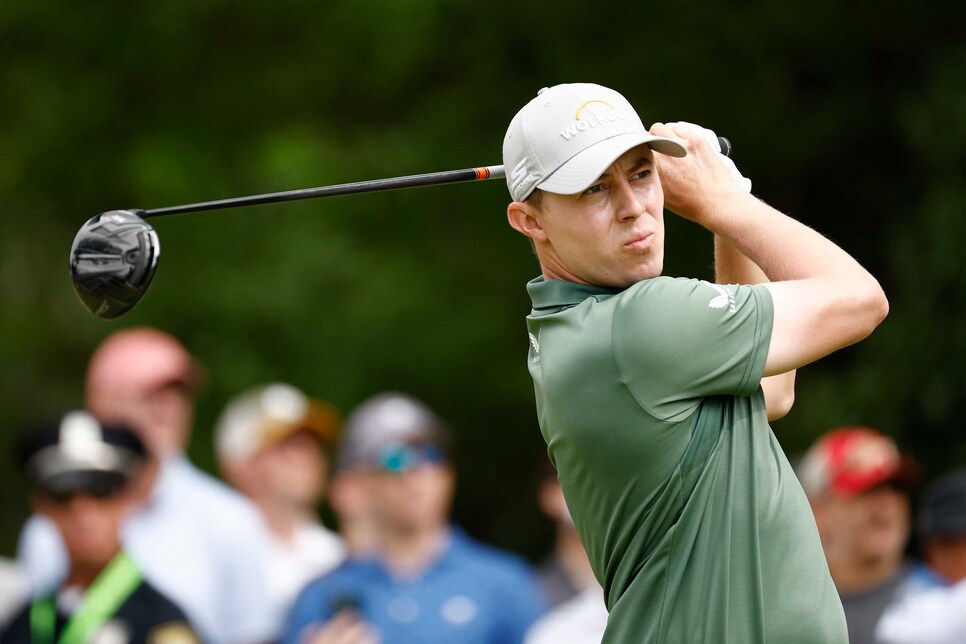 .636 SG: Off The Tee (10th)
.452 SG: Around The Ground (7th)
How he can dominate in 2023: The reigning U.S. Open champion already has come out of the other side of a rather sizable—and successful—transformation. He's gained the distance he obviously needed, taking his game to the next level and leaving behind no obvious weaknesses. His goal then is simple: maintain it. Given that driving distance is a skill that's hard to lose once you have it, I don't see him having much trouble with that.
.538 SG: Off The Tee (16th)
.355 SG: Around The Ground (15th)
How he can dominate in 2023: Outside of Jon Rahm and perhaps Rory McIlroy, there's no better all-around ball-striker than Thomas. And yet, there's probably some marginal gains JT can benefit from off the tee by adding some distance—something he's been doing by lifting his left heel on drives when he wants a little extra. But like Morikawa, JT wins when his putter runs hot that week. Being a streaky putter isn't a bad thing, as long as you have enough hot weeks to balance-out the cold ones.
.602 SG: Off The Tee (11th)
.106 SG: Around The Ground (74th)
How he can dominate in 2023: There's no better example of the thin margins between good and great on the PGA Tour than the case of Zalatoris. His short-putting woes grab the headlines, which is warranted to an extent: he made 140 of his 216 putts from four-to-eight feet last season (64.8 percent), which ranked him 161st on tour from that distance. But if he made just nine more putts from that range (149 of 216), he would have been at the tour average (69.1 percent). That means making just one more putt from this range every 7.125 rounds. Seems doable. Right now, his comeback from last season's back injury is priority No. 1. If he can have a clean recovery, his game has the potential to do the rest.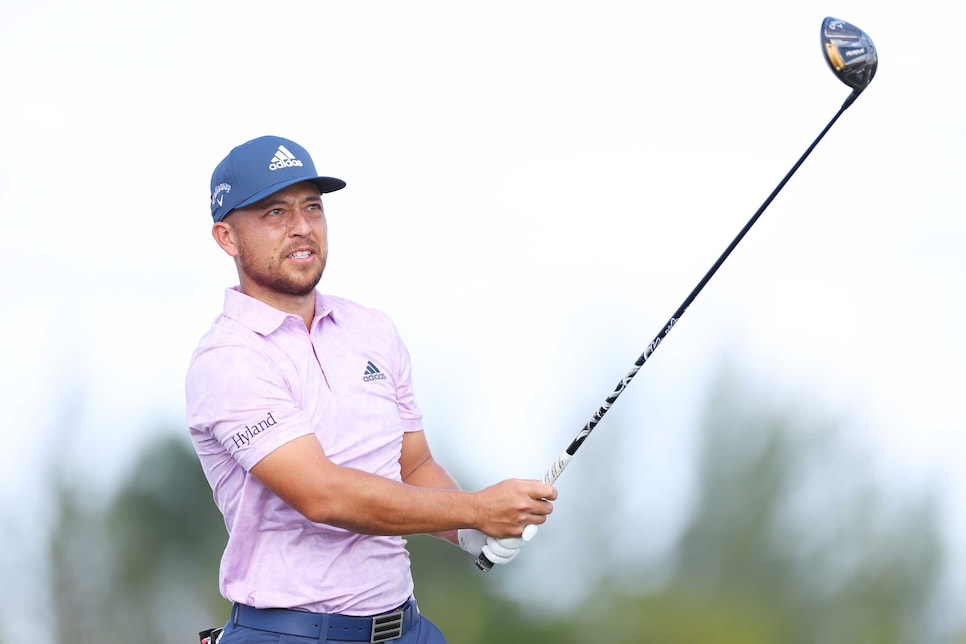 .372 SG: Off The Tee (34th)
.235 SG: Around The Ground (39th)
How he can dominate in 2023: It's strange to say that a player like Schauffele could stand to gain a little distance—but Schauffele could stand to gain a little distance. Not because he hit it short last season (he ranked 35th in the category) but because being further down the fairway would leave him more opportunities to take advantage if his elite short-iron play (he ranks third in approaches between 75 to 100 yards, sixth in approaches from 100 to 125 yards, and 10th in approaches between 125 and 150 yards)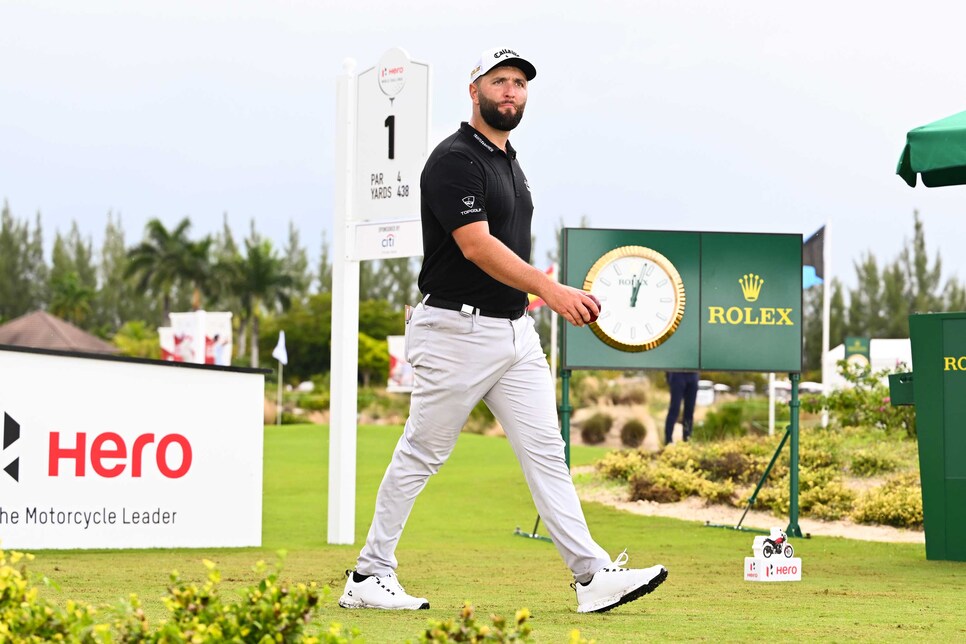 1.025 SG: Off The Tee (1st)
-.098 SG: Around The Ground (43rd)
How he can dominate in 2023: Rahm's SG/approach rank dropped about 30 places from his U.S. Open-winning 2021 season to a year ago, though his proximity and greens-in-regulation numbers are almost identical. In reality, Rahm is a top-line talent across the board. The key for the Spaniard is keeping his game consistenly sharp so that any week can turn into his week.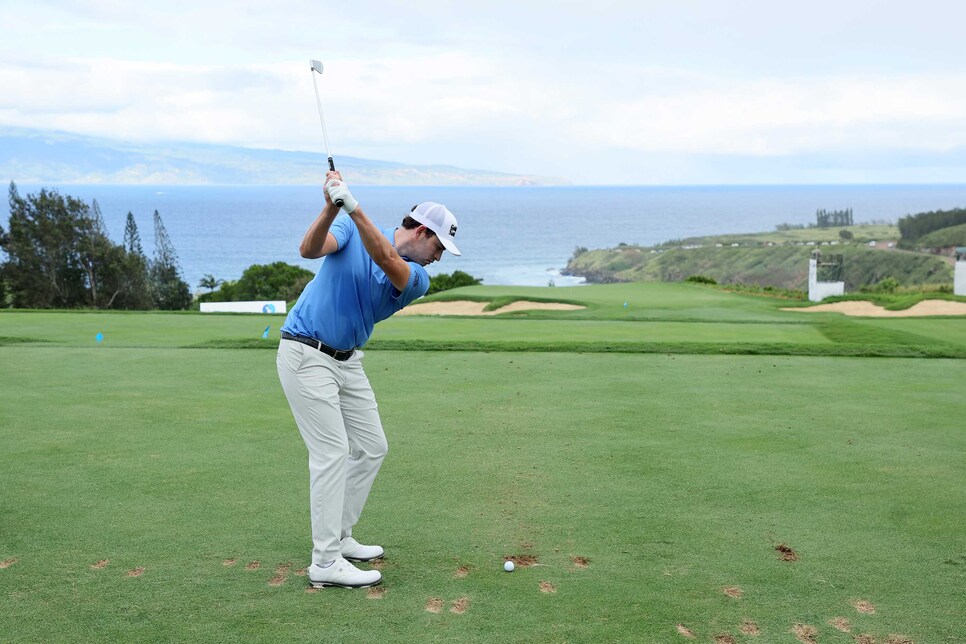 .526 SG: Off The Tee (17th)
.266 SG: Around The Ground (34th)
How he can dominate in 2023: Cantlay's game is arguably the most well-rounded and consistent on this list; he's not the best at anything individually, but elite overall. At 308 yards, he's the second shortest-hitter among this top 10, but makes up for it by being an extremely adept course manager with the potential to thrive on specific layouts more than others. Taking advantage of those opportunities that prize strategy is his key to separation.
.356 SG: Off The Tee (37th)
.300 SG: Around The Ground (25th)
How he can dominate in 2023: Scheffler was flagging his irons all season—he gained more than .700 strokes compared to his previous season—and when his putter got hot during the early part of 2022, he was literally unbeatable. It's only rational to think both will slide back some a year later, but how much? The less regression to the mean, the better.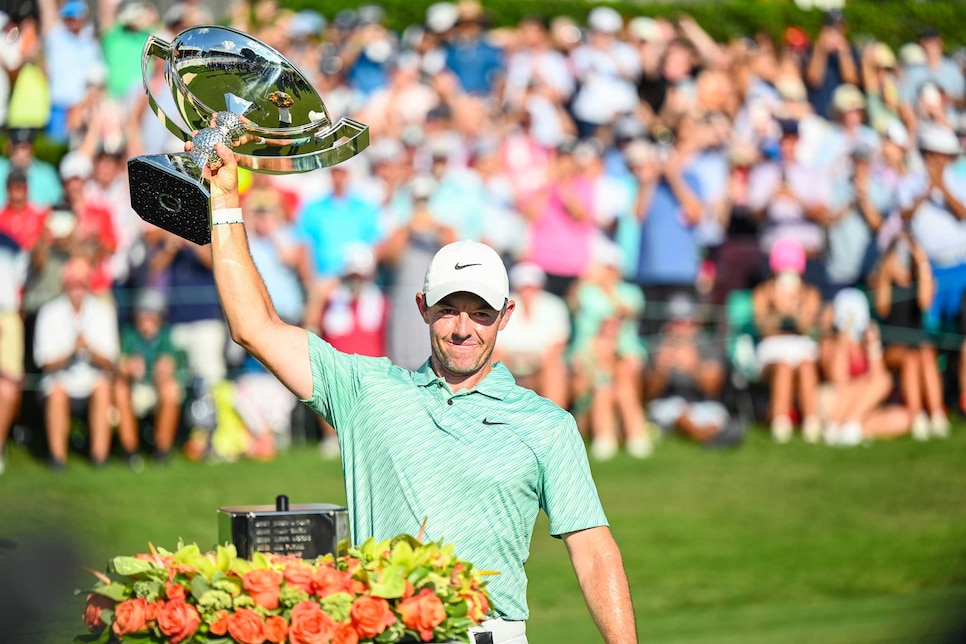 .771 SG: Off The Tee (3rd)
.222 SG: Around The Ground (43rd)
How he can dominate in 2023: Rory's wedge play has long been the singular area of his game that has held him back. It appeared as if it might prove a headache once more last season until, seemingly out of nowhere, he looked to have figured it out. Almost overnight he became one of the best wedge players on tour. A hot streak or the new normal? That's the technical question of the day, and will be the key to unlocking his potential this season.