Ballers
Tony Romo shows up to Texas State Open with air-conditioned golf cart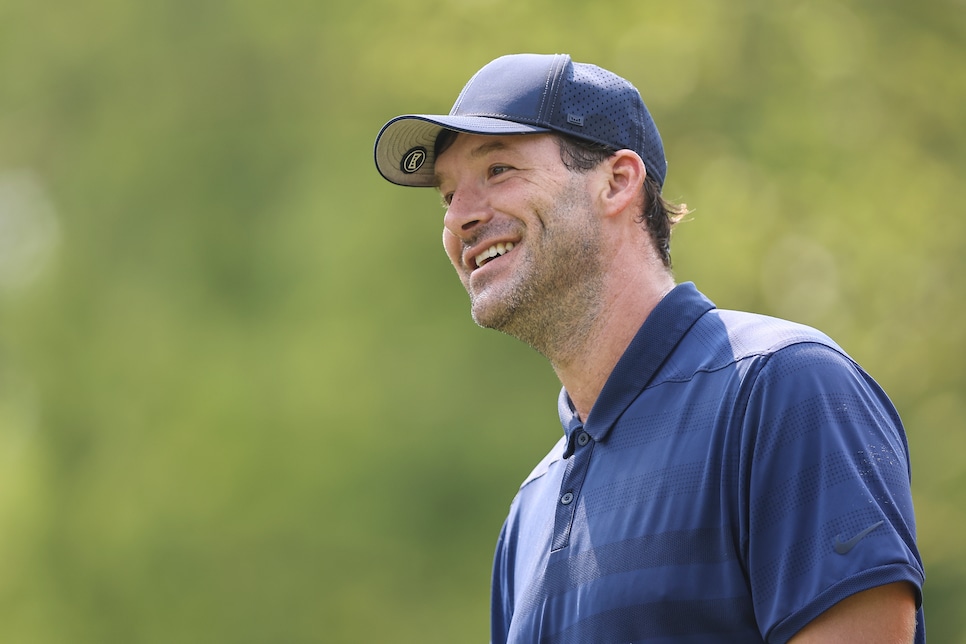 Take this week's Texas State Open. With temperatures in Tyler soaring over 100 degrees, Romo showed up with an air-conditioned golf cart. That's right, an AIR-CONDITIONED golf cart.
Talk about being a couple strokes up on your competition before even hitting a single shot.
The tricked-out ride was captured by someone at the event on Tuesday. So it's real. And it's spectacular. Check it out:
Obviously, carts are allowed at this event. You can see another one right next to Romo's in the picture. Of course, that one doesn't have sliding doors and an A/C unit, so bad job by that guy.
Hey, there's nothing in the rules of golf about air-conditioning, so nice job by Romo finding another soft spot in the defense. Unfortunately, it didn't help too much as he opened with a one-over-par 71 and was tied for 86th after the first round.
But that was much better than the first round shot by fellow former NFL QB Johnny Manziel. Johnny Football fired a 79 and is ahead of only one other player in the 156-man field. Maybe he should look into an air-conditioned golf cart as well.