News
Tony Romo sounds prepared, and a little anxious, heading into his PGA Tour debut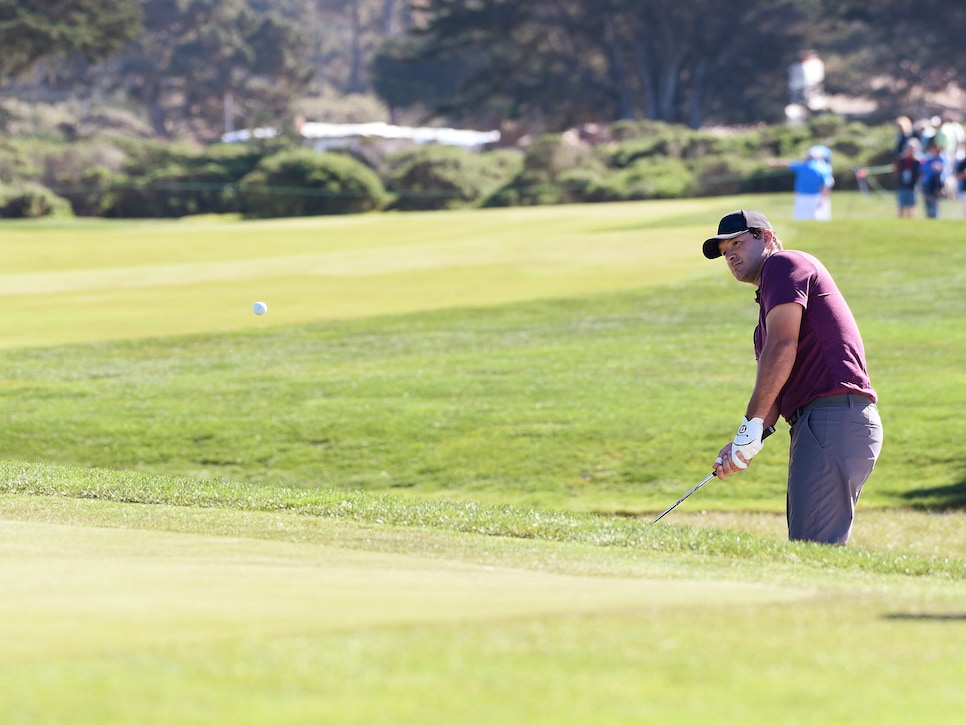 It hasn't quite had the build-up of Stephen Curry's Web.com Tour debut, but depending on how Tony Romo fares in the opening round of the Corales Puntacana Resort & Club Championship, that could change very quickly. We've seen the prop bets and had a look inside his bag, but on Thursday morning it's go time, and Romo sounds prepared, and a little anxious to get started.
"It's about competition, it's about just getting into your own bubble and creating an environment that you're comfortable in and then going to do what you know how to do," Romo said on Tuesday. "Golf obviously wasn't my sport most of my life, but I've put in a lot of time preparing for this, so I'll be prepared to play the best I am capable of this week.
"I'm not putting in any expectations on myself, like you guys I'm anxious to see what that is, what level is that I don't know."
Romo, who owns a +0.3 handicap, last teed it up in competition at the AT&T Pebble Beach Pro-Am alongside Will Zalatoris. The duo's three-round total of 17 under wasn't enough to make the 54-hole cut. While this week will be much different, the quarterback-turned-commentator has that and other past Pebble Beach Pro-Am experiences to draw from.
"I've played enough golf where I feel comfortable in venues with size and people around, that part of it won't be that much different," Romo said. "I'll be treating it very serious, I think for me the approach I've taken, my wife will tell you, she hasn't seen much of me over the last month, but if you know me at all I think you know that if I care about something I'm going to commit to it 100 percent, so, like I said, you'll get the best I got this week."
"We'll see this week, in a perfect world we'd have had a couple more weeks of preparation, because I've seen the signs start to shift here over the last couple of weeks, but when it's time to go you got to go. There's a lot of good stuff that I feel really good about and hopefully the scores will indicate that and we'll see what happens."
Romo is set to tee off on the No. 1 tee Thursday morning at 8:10 a.m. ET alongside Dru Love and Denny McCarthy. Golf Channel will have live coverage beginning at 10:30 a.m.