News
Tony Romo shoots 75 in U.S. Open qualifying, misses cut by six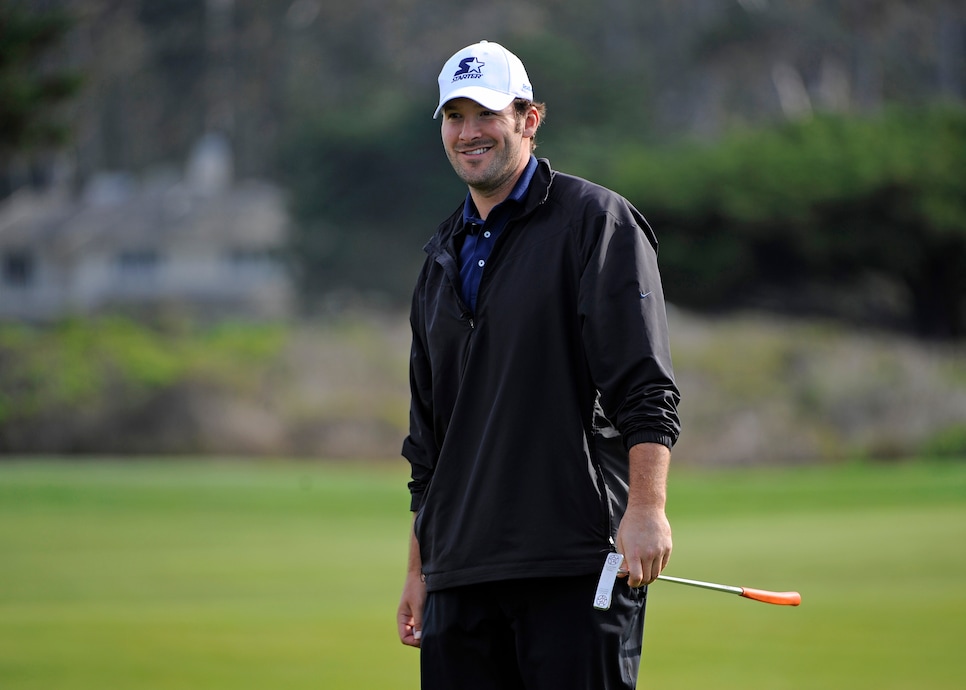 For a guy who hasn't played much golf, Tony Romo put forth a hell of a performance.
The recently retired Cowboys QB did not advance to sectional qualifying for the 2017 U.S. Open, missing the cut by six shots. Romo had three bogeys on his front nine, and a triple bogey at Split Rail Links & Golf Club's 15th hole officially sunk his chances. Still, the 37-year-old -- who gave up the game for years due to back issues -- managed to record two birdies and an eagle, putting on a show for the Dallas fans that came out to show their support.
This was more than a vanity play from Romo; his eagle came on a 611-yard par 5. And though he fell short, Romo told the assembled media that he may attempt to qualify for the U.S. Amateur later this summer.
"For me, this is really the beginning of the season," he said. "This is when it starts if you're playing a lot. Now, I've never had the opportunity to play as much as I will be able to hopefully going forward."
Romo will make his NFL broadcasting debut this fall. But be it in amateur events -- or possibly in the CBS booth -- expect to see more golf endeavors from Romo in the future.