The Loop
Tony Romo had a solid round going at the Western Amateur -- until he blew it on final two holes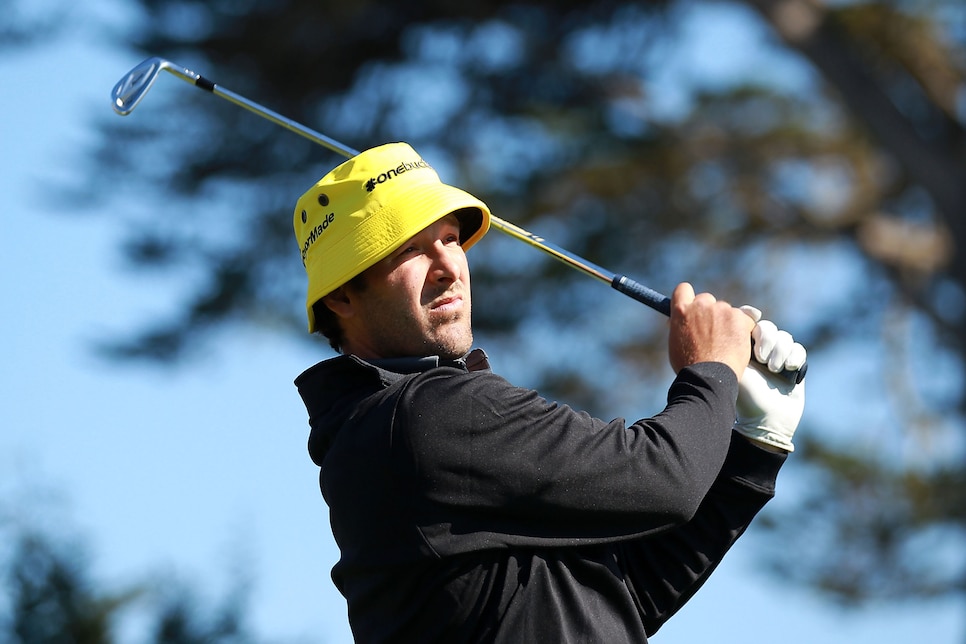 All the celebrity golfer news this week has surrounded Stephen Curry's controversial appearance in the Web.com Tour's Ellie Mae Classic. But another high-profile athlete, Tony Romo, dusted off his sticks this week to play in the Western Amateur, one of the biggest amateur tournaments in the country.
That's right, Romo is competing alongside the world's top amateur players, and the former Dallas Cowboys QB actually had a solid opening round going on Tuesday at Skokie Country Club in Glencoe, Ill. After 12 holes, he was four-over par, but made back-to-back birdies on the 13th and 14th to get back to two-over. And had he just made pars the rest of the way, he'd be just seven strokes off the lead, tied with names like Cole Hammer, Will Grimmer and Braden Thornberry.
Instead, Romo limped in on the final two holes, making back-to-back triple bogeys to finish with a nine-over 80.

It's almost like he . . . blew it at the end of the game. Just kidding Cowboys fans, that's never happened.
Ok, well that was just the one time. . . Or. . .
We kid, we kid. Jokes aside, an 80 with two triples in one of the top amateur events is still pretty damn impressive. It was also one stroke better than Tianlang Guan, who you may recall played in the Masters at the age of 14.
Romo will have another chance in Wednesday's second round, but sitting at T145, he'll have to go extremely low to make the first cut of 44 players and ties. Check back here later today for an update on how he fares.
UPDATE: Things didn't go much better for Romo in the second round, but at least he won't finish dead last.