The Loop
Tianlang Guan: From the Masters to the mysterious
Another major championship (of sorts) was held last week, the prestigious Junior World Championship on the South Course at Torrey Pines, and it featured a once familiar name.
Guan is now 17, and searching for signs of progress turns up scant evidence, raising the question of whether he aimed too high too soon in the wake of his Masters' performance.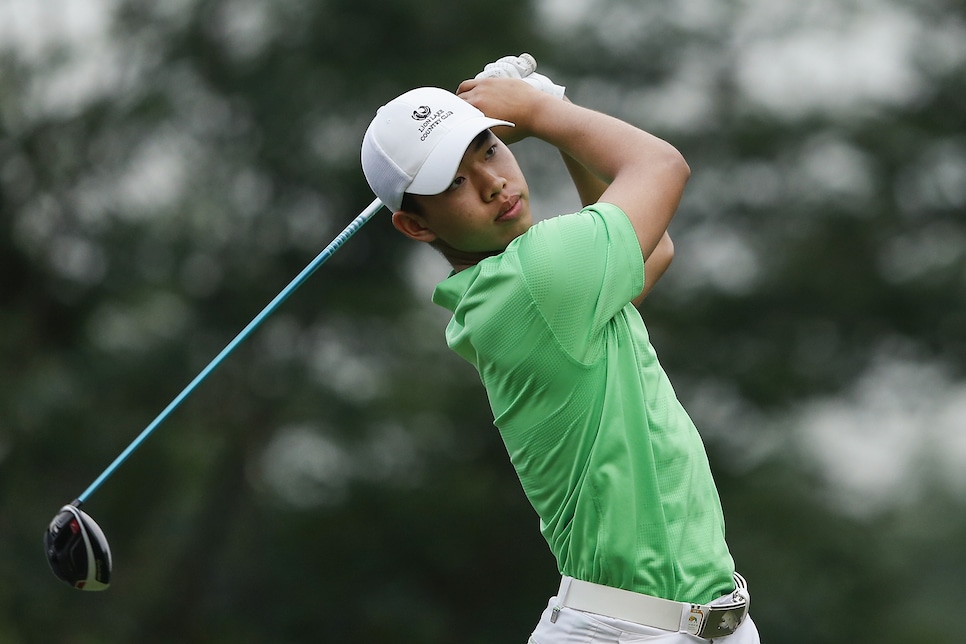 Largely eschewing junior golf and amateur events (he will be playing in the Western Amateur in two weeks), Guan mostly has played professional events on various tours. The upshot? He was 1,086th in the World Ranking after the 2013 Masters and is now ranked 1,748th. Moreover, he is 947th in the World Amateur Golf Ranking, which takes into account professional tournament starts.
Guan has played in 35 professional events and 11 amateur events since the '13 Masters. He has played most frequently on the PGA Tour China, where in 57 rounds from 2014 through the present, he has broken 70 just once, and that was in November, 2014. In four starts in China this year, a tie for 60th has been his best performance.
Incidentally, Guan qualified for the Masters by winning the Asian-Pacific Amateur in 2012. At the Masters, he played practice rounds with Tiger Woods and Ben Crenshaw.
His future looked bright then. Maybe it still does now, but it's hard to argue that it does to the degree it did in April 2013.