Stats
Tommy Fleetwood took over this not-so-coveted PGA Tour money title with his Canadian Open close call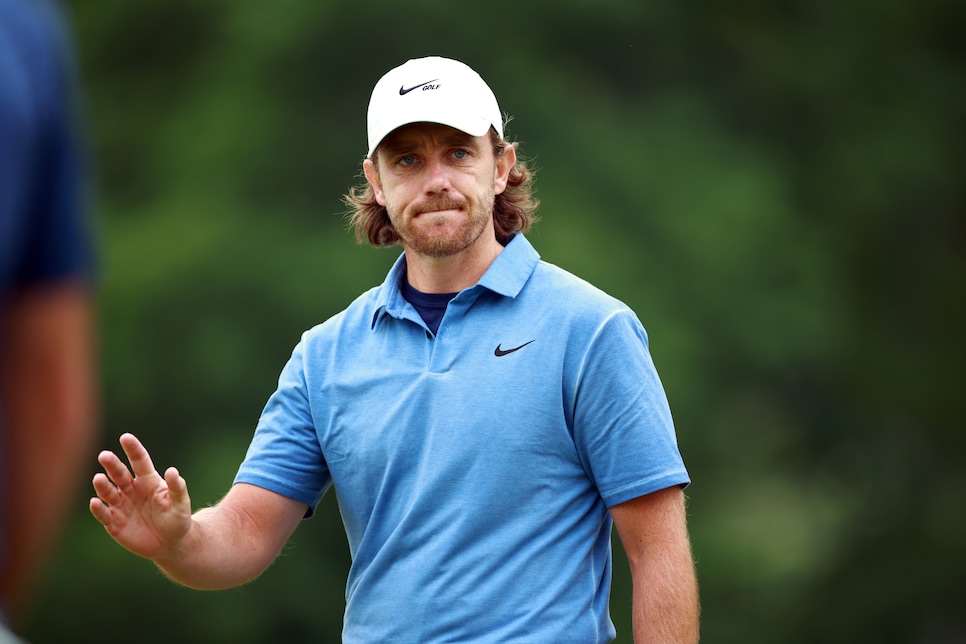 The Canadian Open provided arguably the most thrilling finish of the year in professional golf with Nick Taylor's 72-foot bomb setting off an entire nation—and fellow Canadian Adam Hadwin getting tackled by a security guard during the ensuing celebration. But amid such craziness, a new PGA Tour mark was established by Tommy Fleetwood. Although it's not a record he ever wanted to break.
As everyone is well aware—in large part due to Paul Azinger's comments a few years back—Fleetwood is yet to win on the PGA Tour (he has six victories on the DP World Tour). And Taylor's unlikely putt provided the Englishman with his latest crushing close call. Poor guy. Only, he's far from being actually poor.
In fact, with the nearly $1 million that Fleetwood made for his playoff runner-up, he's now at $17,676,199 in career PGA Tour earnings. And that makes him (for now) the all-time highest earning PGA Tour pro without a win, passing Cameron Tringale for this not-so-coveted title.
We say for now, because this is a very fluid list. And one that got potentially even more fluid after last week's news of the PGA Tour's potential partnership with LIV Golf, where Tringale now plays.
"I just have to keep practicing, keep playing," Fleetwood said after. "I was really pleased with how I played over the weekend. I played great today, even though I missed some chances, if you like, on those playoff holes. Yeah, it was close. I just have to take the positives from it and start practicing tomorrow. I got a major next week. So can't dwell on it too much."
Obviously, it's extremely hard to make $17 million playing on the PGA Tour, but it's even harder to do it without picking up a win at some point along the way. But Fleetwood, 32, is certainly not alone when it comes to racking up checks without trophies. In fact, he's part of a list of 16 players who have cracked $10 million in earnings without a win.
It's an interesting list, but certainly one Fleetwood would like nothing better than to get off. And this week's U.S. Open at Los Angeles Country Club would provide the perfect Hollywood setting to make it happen.