Tour Life
If pro golf doesn't work out for Tom Kim, it sounds like he's got a good job babysitting for Jordan Spieth's kid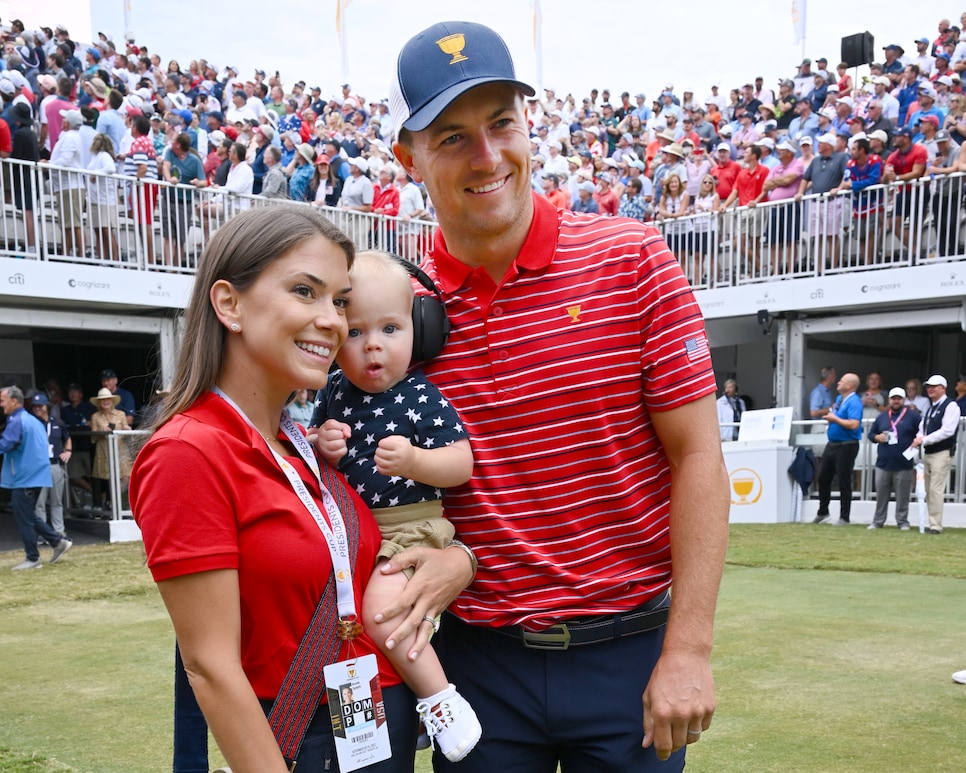 Move over, Tiger Woods and Justin Thomas. Heck, get out of the way, Justin Thomas and Jordan Spieth. The newest budding bromance on the PGA Tour is Spieth and Tom Kim. Although, this might be a bit of a business relationship as well.
As we learned from former #SB2K buddy and new NBC Golf hire Smylie Kaufman during Thursday's telecast of the Sentry Tournament of Champions, young Spieth has bonded with the even younger Kim, who has also settled in the Dallas area. That includes the three-time major champ inviting the 20-year-old over for Christmas dinner. Aww.
And after an opening 65 at Kapalua while playing with Spieth (67), Kim provided more details.
"Yeah, I mean, I just, the more time I spent with Jordan just we kind of came closer friends," Kim said. "I think we shared a plane back from Hero back to Dallas, so I took the Jordan air. But yeah, no, he was really nice enough to invite me for Christmas. My family wasn't home and I was kind of by myself. So I got to spend some time with the Spieths and kind of babysit Sammy, which was really cool. But, yeah, it's been amazing to kind of build a friendship and it was really cool to play with him today."
Hmm. So maybe Spieth had an ulterior motive with that invite. Good babysitters are hard to find these days!
And babystitting is a great gig for a 20-year-old. Especially one with a penchant for "Thomas the Train." If this whole pro golf thing doesn't work out—hey, it's always good to have a backup plan—Kim might have a golden gig on his hands.
"Oh, my God, Sammy's amazing. He's the most wonderful little boy I think I've ever met," Kim gushed. "He's just absolutely amazing. So definitely I've seen a lot of kids, but he's, he definitely makes it a lot easier."
Tom, you're welcome to babysit my kids anytime as well. They're definitely not as easy as Sammy Spieth, but they do like watching "Thomas the Train."