The Boys Are Back in Town
J.J. Watt invites Tom Brady to retired guys golf club, drinks on Tom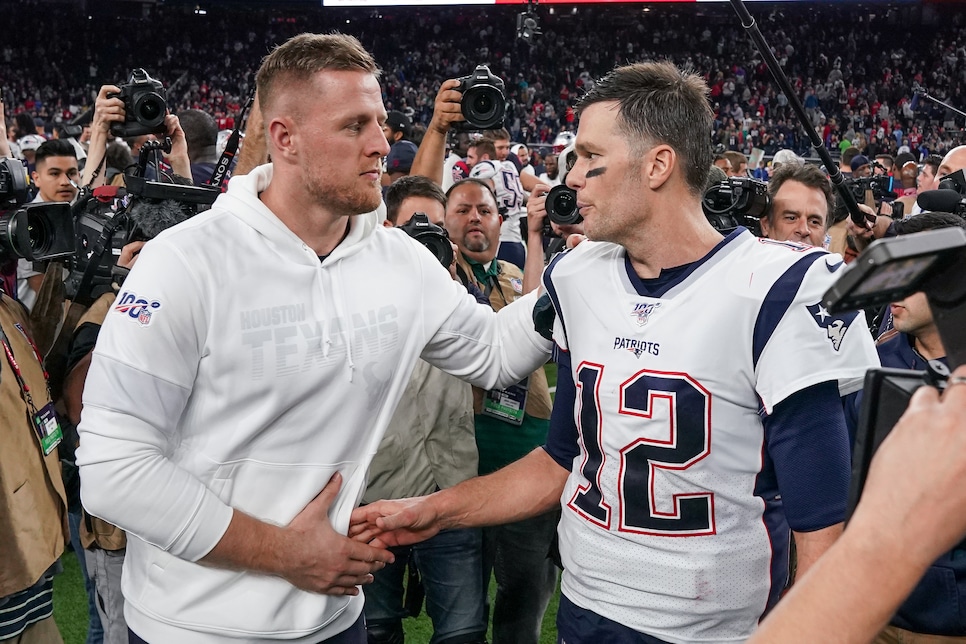 On Wednesday morning, Tom Brady—seven-time Super Bowl champion, the greatest to ever sling it, graying 45-year-old man—announced his retirement from the game of football after 23 seasons. Exactly a year ago, he held a tearful press conference saying very similar things, but this time it's for real. There was a humble resolve in his words and on his face as he addressed family, friends and former teammates in a self-shot video. For the first time since Brady set foot on an NFL field in 2001, he had the look of a man who was finally, truly done.
Now the conversation shifts from where Tom Brady will play next season to what Tom Brady will play. If this invite from fellow recent retiree (and future first-ballot Hall of Famer) J.J. Watt is any indication, the answer to that question will be golf. Lots and lots of golf.
To be a fly on that beverage cart. Though the pair were opponents by trade—Watt the Wile E. Coyote to Brady's Roadrunner—but they've already found unlikely kinship in retirement. When Watt hung up his cleats a few weeks back, Brady was part of a touching tribute video that had the legendary pass rusher in tears. Now it looks like they'll be limping around The Country Club together, telling old war stories with push-carts and pilsners at the ready. However you felt about the players on the field, we can't think of a more fitting end than that.