The Battle of Boston
Word on the street is that Tom Brady's Bucs will be headed to Gillette Stadium for Sunday Night Football in Week 4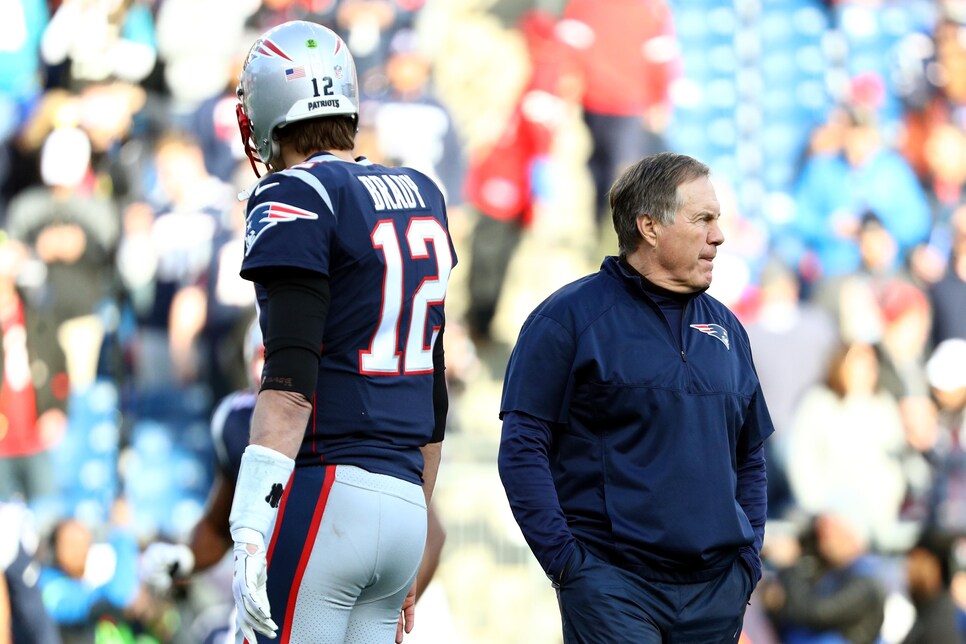 Wednesday marks the newest holiday on the NFL calendar. Not content with Kickoff Weekend, Wild Card Saturday, Super Bowl Sunday, Draft Night, and, of course, Thanksgiving, in recent years the National Football League has worked very hard to make Schedule Release Day a thing. So far the results have been mixed, but this feels for all the world like the watershed moment the NFL has been waiting for.
Sam Darnold and Jordan Love are trending in response to their leaked (and potentially very juicy) Week 1 matchups against New York Jets and New Orleans Saints. Accounts all across football are drooling at the prospect of Bucs-Boys to open the season on Thursday night, as well as the merciful end of opening weekend's MNF doubleheader. According to those in the know, however, the biggest bang is yet to come. [SPOILER ALERT!]
We don't really know what else to say except that this is going to be YUGGGGEEEE. Like potentially SNF ratings records huge. It's Brady vs. Belichick in the grudge match we've all been waiting 18 months for. It's almost certain the Patriots will give Brady some sort of guard of honor, but what will the reaction of 65,000 drunken Massholes be? How gloriously monotone will Belichick's press conferences be in the build up? Will Brady and Belichick shake hands after the game and can we get an 8K spider cam for just that? All questions that we absolutely cannot wait to answer.
For now, this is purely ITK, but all signs point to The Battle of Boston (working title) going down sometime in early October. Block out your calendars, set the DVR, and pre-order the wings. If you miss this one, you might as well miss them all.