GOAT vs. GOAT
Things were so bad between Tom Brady and Bill Belichick in 2018 that Belichick was reportedly considering vacancies in Miami, New York, and Washington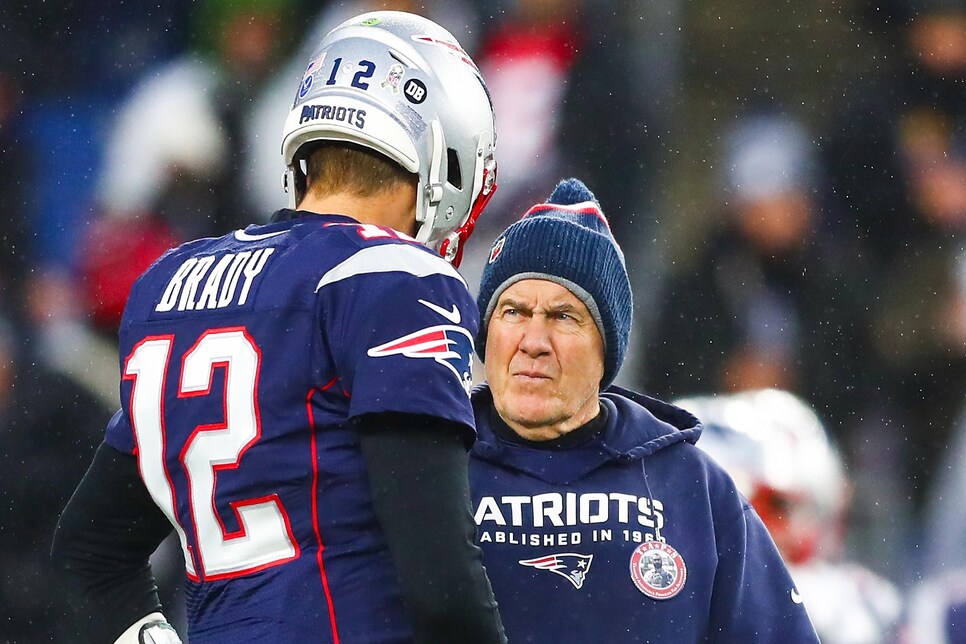 For years, we've all sort of known, or half-known, that Tom Brady and Bill Belichick had a falling out. It's one of the NFL's worst-kept secrets. It all began during the 2017 season, when Belichick wanted to retain Jimmy Garoppolo and phase out Tom Brady, ultimately losing the internal power struggle, as later reported in a bombshell expose by ESPN's Seth Wickersham. The Patriots would go on to make two more Super Bowl appearances with the dynasty more or less intact, but we were never sure just how bad things had really gotten . . . until Tuesday, that is.
That's when Wickersham opened his dynasty-devouring maw once more and offered up this insight into the crack that became a rift that became a chasm. If you're into all things gossip and football (who isn't?), then give it a listen.
Alright, so back to the original question: How bad had things really gotten in Foxborough? According to Wickersham, so bad that during the 2018 offseason, Belichick was reportedly in contact with the Washington Football Team, New York Giants, and Miami Dolphins about their respective coaching vacancies. We repeat: Washington. New York. Miami. That should tell you everything you need to know.
Short of the Lions, who had just hired a Belichick alum back in 2018, you would be hard-pressed to find three more irrelevant teams over the course of the past five years. Yet arguably the greatest coach to ever coach was so dissatisfied with happenings at Gillette that he was considering being employed by them. It's incredible that the Patriots were able to pull it back together after that and win the AFC East, let alone another Super Bowl.
A lot has changed since then. The band did eventually break up. Brady won yet another ring in Tampa Bay. The arrows in Washington and Miami have reversed direction (New York's change by the hour, per New York sport's MO). Belichick, despite looking most likely to leave, is now the only one left. Hindsight is 20/20 and not having Dan Snyder as your boss is worth putting up with all sorts of earthly horrors, but maybe, just maybe he should have pulled the trigger when he had the chance.