Random Daggers
Tiger Woods trolls Phil Mickelson into oblivion after beating him out for PGA Tour's $8 million PIP bonus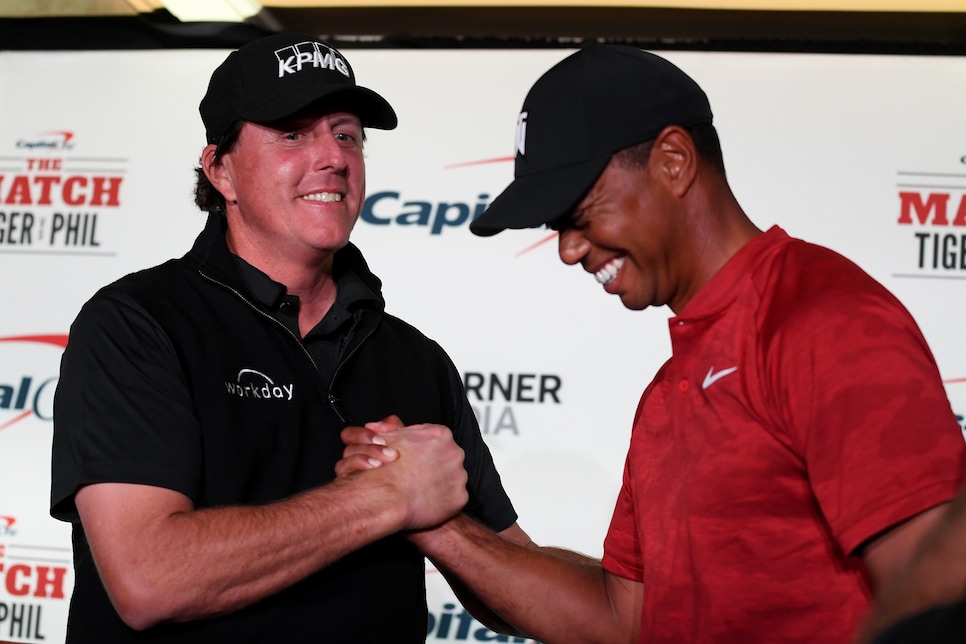 On December 29, Phil Mickelson claimed he had won the PGA Tour's inaugural Player Impact Program, and the $8 million that came with it. Turns out, Lefty took a victory lap before he'd finished this particular tournament.
Because our Dan Rapaport reported on Wednesday that Tiger Woods—and not Phil— actually won the biggest prize from this $40 million popularity pool instead thanks to a "late flurry." Yep, those things happen, folks. WHAT A DRAMATIC TURN OF EVENTS!
Not surprisingly, Mickelson has remained silent on the issue, since, well, he's taking a break from the game since not being so silent with his comments about a potential new Saudi-backed rival golf league. Tiger, on the other hand, took the opportunity to troll his longtime rival into oblivion.
Boom. Roasted. Tiger may not have hit one golf shot to claim the top prize, but he certainly took a nice little cut at Mickelson with that one.
We've seen Tiger tweak Phil before (and vice versa), but when it's over money, it just seems to hit differently. Also, this is sure to help vault Tiger in front in this year's PIP standings as well. So just a brilliant move all around by the 15-time major champ.
Of course, it's not like Phil is coming away empty-handed. For finishing second, he still earns a cool $6 million—or more than Jack Nicklaus' career PGA Tour earnings.
Still, it's the latest reminder that Woods has usually had the upper hand on him since turning pro a quarter century ago. And it's yet another reminder to him and everyone else that you shouldn't count your chickens before they hatch.