PGA Tour
Phil Mickelson claims he has won PGA Tour's PIP bonus competition with $8 million first prize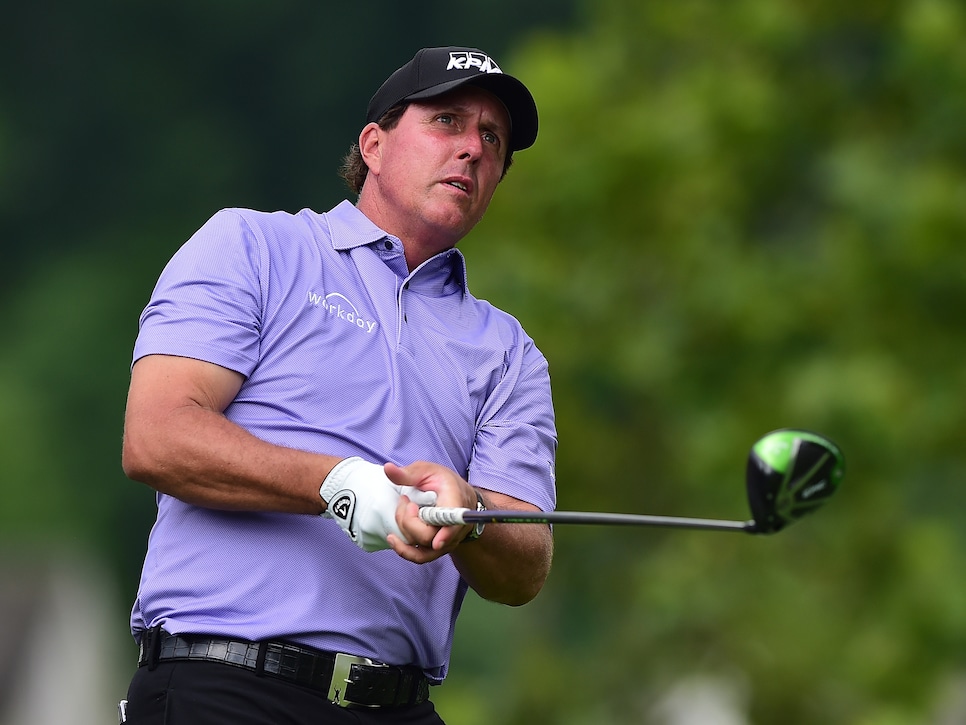 Jared C. Tilton/Getty Images
Phil Mickelson said on Twitter on Wednesday that he has won the $8 million grand prize for the PGA Tour's Player Impact Program.
A well-placed source confirmed Mickelson's likely victory to Golf Digest, though the results don't become official until Dec. 31 after all of the metirics are calculated and autheticated by an independent auditor. They official results won't be revealed until mid-February, when the tour will distribute a list of the top 10 to its membership. The list will not be made public, though there is little doubt that the information will eventually find its way to the media.
Tiger Woods is expected to finish second and will get $6 million despite not playing a single PGA Tour event in 2021.
Launched at the start of this year, the $40 million PIP, as it's come to be known, was devised as a mechanism to reward players who bring attention to golf. It has been widely assumed to be a response to competing startup tours, which hope to use guaranteed money as a way to lure the game's top stars away from the PGA Tour.
A player's PIP is determined by five total components that are all worth 20 percent of the overall mark. They are as follows:
• Google searches: How many times a player's name is searched for. Players will only receive credit for searches related to them, so Adam Scott won't benefit simply from having the same name as the actor.
• Meltwater mentions: Tracks how often a player is mentioned across global media.
• MVP Index: A measure of a player's reach on social media.
• Nielsen score: How often a player is featured on the television broadcast.
• Q-Score: A decades-old measure of a person's familiarity and appeal.
Notably, none of the five criteria are directly related to a player's on-course performance.
The third- through sixth-place finishers will get $3.5 million, with Nos. 7-10 receiving $3 million. Per a source, Collin Morikawa, the top-ranked American at No. 2 in the world, is expected to finish 11th and will not receive any money.
Players will be paid in two parts, but only after satisfying two requirements. The first half will be delivered after a player attends a mutually agreed upon "sponsor function." This can take the form of media interviews, a dinner party, a Q&A, a golf outing, etc.
The second half comes after the player plays in a mutually agreed upon tournament on the PGA Tour schedule. Mickelson said Wednesday that he is playing the Sentry Tournament of Champions for the first time in over two decades to satisfy the requirement.
Mickelson, 51, became the oldest major champion by winning the PGA Championship at Kiawah Island in May. It was his lone top-10 finish of the season.
Any PGA Tour member who has played five or more events in the current season, or five or more events in at least one of the preceding five seasons, is eligible for the PIP.