Betting Analysis
The 13 golf bets we're making for 2022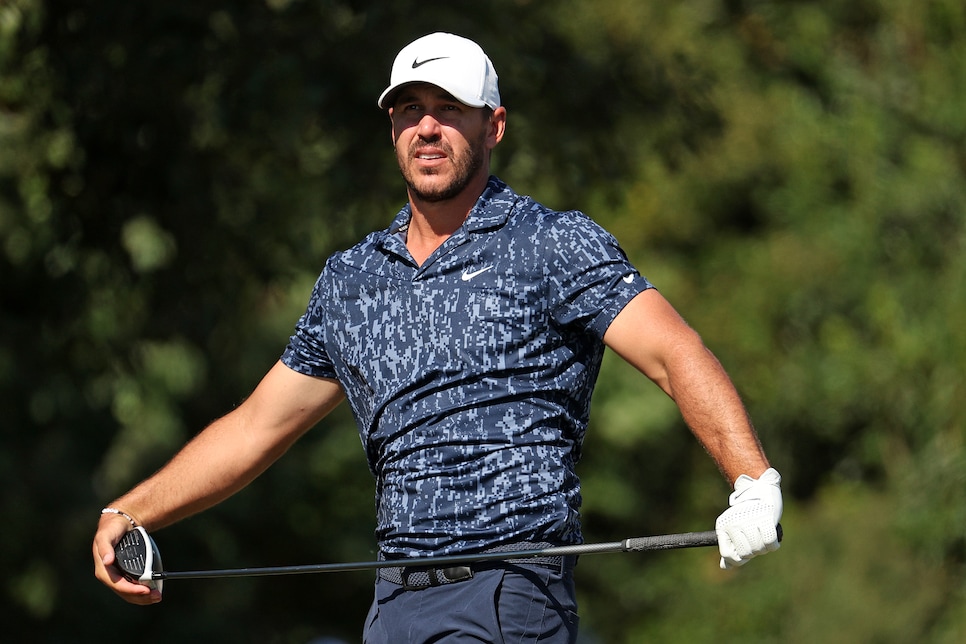 In the golf betting game, there are quite literally no days off. However, the Christmas season does serve as a nice little respite from sweating your outrights, top 10s and matchup bets for 40-plus weeks of the year.
This downtime can be used wisely, though. With no golf on, prospective golf bettors always have their eye on the futures market, specifically on the majors. There are ample opportunities to catch a great number on a guy you might be high on in 2022. If that's the case, it might be best to bet it now.
Below is our attempt to do exactly that: identify value on players that might be in line for a big season, which will significantly shorten their major odds as we get closer to each of the four big ones. Sure, betting it now means you'll have to wait awhile to potentially see it pay off, but it also means you'll be able to enjoy any success your player has in the lead-up. You can even be that guy that tells their friends you've got a 33-1 on Patrick Reed to win the Masters after he picks up his second win of the season at Valspar. Everybody loves that guy.
Here are our 13 favorite futures bets to place ahead of the 2022 majors season.
Jon Rahm to win the Masters (10-1, Caesars Sportsbook) — Admittedly, 10-1 doesn't seem like it has too much value. But if the World No. 1 wins a couple times before April, which would surprise nobody, this could get as low as 7-1 closer to the Masters. Rahm has finished in the top 10 at Augusta National each of the past four years, so the 2021 U.S. Open champion is worth taking at this price. -- SH
Brooks Koepka to win the Masters (20-1, Bet365) — Surely, some folks got a slightly better number during his slump this past fall. Congrats to you. Barring another injury setback, or another slump, I'm not sure how much better this number is going to get. Based off his "that wasn't even peak" quote from earlier this month, I'm not expecting another string of missed cuts in 2022. And he seems to be through the worst of it injury-wise. To me, all that is going to add up to another monster year in the majors, and the Masters is one he obviously covets. Should he go on to win between now and then, this number will go from 20-1 to 12 or 10-1 in a blink. If I'm wrong, you better believe I'll be hopping on an even better number, too, should he go north of 20-1. -- CP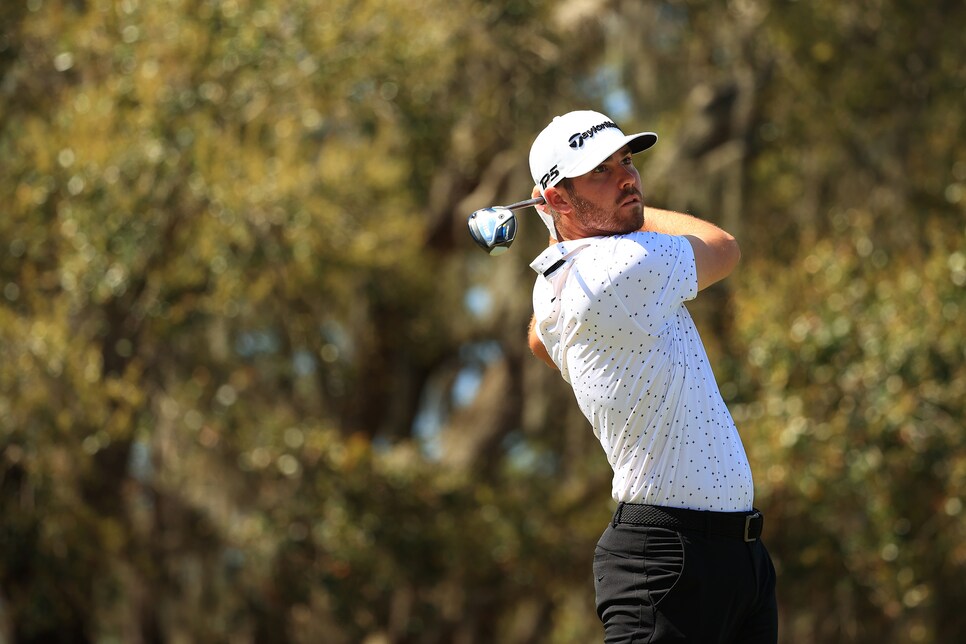 Matthew Wolff to win the Masters (80-1, DraftKings) — Am I really prepared to make a case for Matthew Wolff, who has missed the cut and been disqualified in his two trips to Augusta, to win the Masters? It would be a massive leap, but based off this number, the talent he clearly possesses off the tee, and the fact he showed all kinds of life late last summer and earlier this fall, I think it's a bet you have to make now. I have no doubt that Wolff will bounce back in 2022, and if he picks up win No. 2 during the winter or early spring these odds are getting cut in half. -- CP
Jason Kokrak to win the Masters (125-1, Bet365) — The 20th-ranked player in the world at 125-1 odds? This is a value play. Kokrak won in Houston for the third time in a 13-month span, and though he has limited experience at Augusta (only two starts), he has the length to compete—and he's one of the most improved putters in the world. Kokrak could absolutely get in contention heading into the weekend, giving you a live ticket with the opportunity to hedge out of. -- SH
Brooks Koepka to win the PGA Championship (20-1, Bet365) — Similar to CP's rationale on betting Koepka at the Masters, this number is more likely to get slashed rather than get higher, unless Koepka goes on another cold stretch. I would say that's unlikely. Southern Hills is a par-70 with bentgrass greens, similar to Bellerive where Koepka was victorious in 2018. Koepka is as low as 14-1 at other books for the PGA; I'm going to scoop up this number.
Patrick Cantlay to win the PGA Championship (28-1, DraftKings) — I don't have any strong leans for the PGA (yet), but this number for the POY certainly popped off the page. The next logical step for Cantlay is a major, or at least consistently contending in them. With two top 20s in his last three starts at the Masters, I can see him posting another strong finish there in April and then building some serious buzz ahead of Southern Hills. If and when that happens, it'll be nice to have a 28-1 ticket in your back pocket. -- CP
Talor Gooch to win the PGA Championship (125-1, Bet365) — Gooch officially emerged last year, with the victory at the RSM; a T-5 at the Players and seven other top-20 finishes. He'll tee it up at the PGA in his home state of Oklahoma, and as one of the elite iron players on the PGA Tour, he should do well with these 5,300-square-foot greens at Southern Hills, which is below tour average. -- SH
Jordan Spieth to win the U.S. Open (20-1, Caesars Sportsbook) — Brookline feels like the perfect venue for Jordan Spieth—smaller, undulating greens that require thought and precision. Spieth was so close at The Open last year—if he reclaims that summer form, I think he has a great shot to return to the winner's circle at a major in 2021.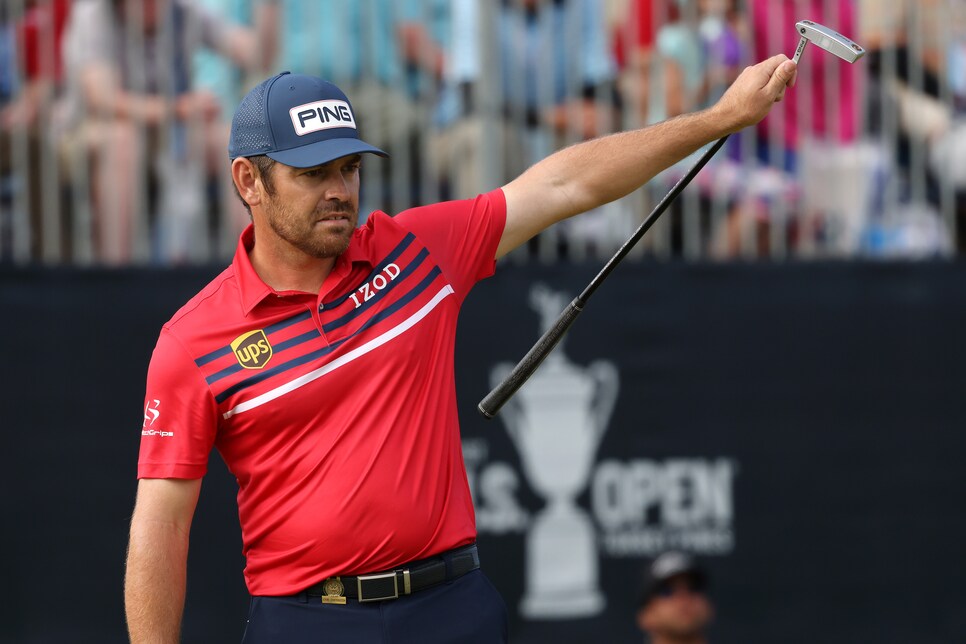 Louis Oosthuizen to win the U.S. Open (40-1, Caesars Sportsbook) — Most will look to bet Oosthuizen to win the Open at the Old Course, the site of his lone major victory. As of this writing, though, he's 20-1 to raise the claret jug. I'd much rather have him 40-1 to win at The Country Club, a number that will get shorter and shorter should he pop in the first two majors, which is a safe bet given his history. -- CP
Patrick Cantlay to win the Open Championship (33-1, Caesers Sportsbook) — This number feels too high for the reigning PGA Tour Player of the Year. Other majors probably fit his game better, but it wouldn't be a surprise if he contended at St. Andrews. -- SH
Guido Migliozzi to win the Open Championship (200-1, BetRivers) — Guido is no longer a secret, at least in the gambling community. Big things are expected from the young Italian in 2022, and thanks to his T-4 in last year's U.S. Open, he's already exempt into the Masters, the U.S. Open at The Country Club and the Open Championship. A breakout year is imminent, which will make him the ultimate water-cooler-conversation "sleeper" pick for every major in 2022. Jump on this number now before all the casuals try to claim him as their own. -- CP
Dustin Johnson to win the PGA Tour money list (16-1, DraftKings) — To put it simply, this is a bet on DJ winning three or four times in 2022 after going winless in 2021. There are a million guys due for a "bounce back" next year, but the one guy you can truly count on to bounce all the way back is Johnson. -- CP