PGA Tour
Tiger Woods beats out Phil Mickelson to win inaugural Player Impact Program, claims $8 million first prize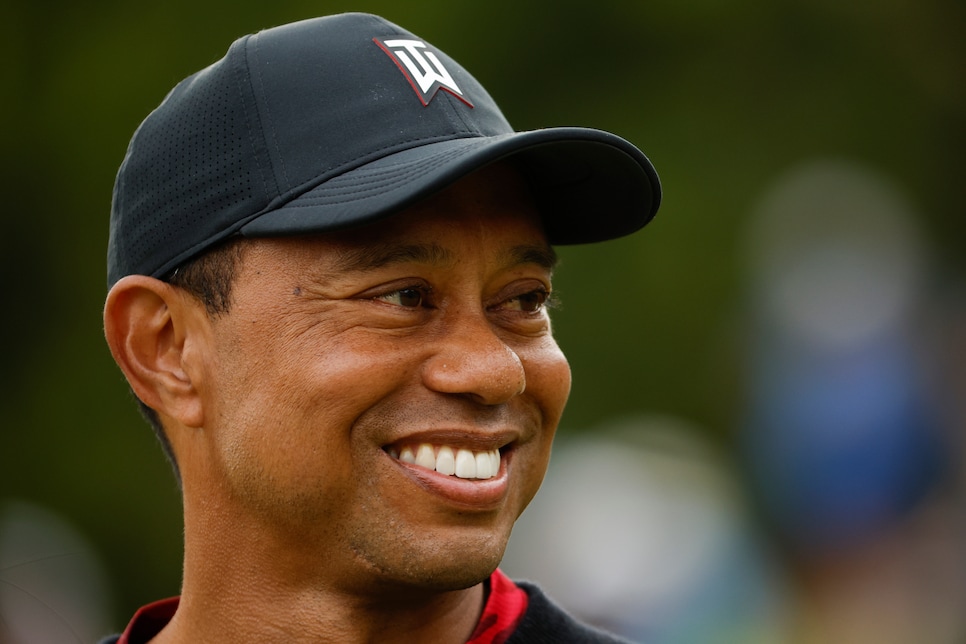 Despite not playing a single round on the PGA Tour in 2021, Tiger Woods won the inaugural Player Impact Program and its $8 million first prize.
Players were notified Wednesday morning of the results from the first year of the program, enacted at the beginning of 2021 to reward the 10 players who bring the most positive attention to the sport. Phil Mickelson claimed to have finished first in December, but tour officials insisted at the time that the competition ran through the end of the year and that no results were official until an audit from accounting and consluting firm Grant Thornton. In early December, Woods make his first public appearance, at the Hero World Challenge, since his February 2021 car accident. Two weeks later, he played alongside his son in the PNC Challenge. Both events garned plenty of attention as 2021 wound down.
Mickelson, who is currently taking time away from golf after intense fallout from his comments about the Saudi-backed golf league to biographer Alan Shipnuck, finished second in the program and earned $6 million. Rory McIlroy, Jordan Spieth, Bryson DeChambeau, Justin Thomas, Dustin Johnson, Brooks Koepka, Jon Rahm and Bubba Watson rounded out the top 10, with places 3 through 6 receiving $3.5 million each and 7 through 10 getting $3 million.
The PGA Tour combined five criteria to rank each member by their PIP score: Google searches; meltwater mentions, which track how often a player is mentioned across global media; MVP index, a measure of a player's reach on social media; Nielsen score, which measures how much a player is featured on televisoin broadcasts; and Q-score, a decades-old measure of an entity's familiarity and appeal.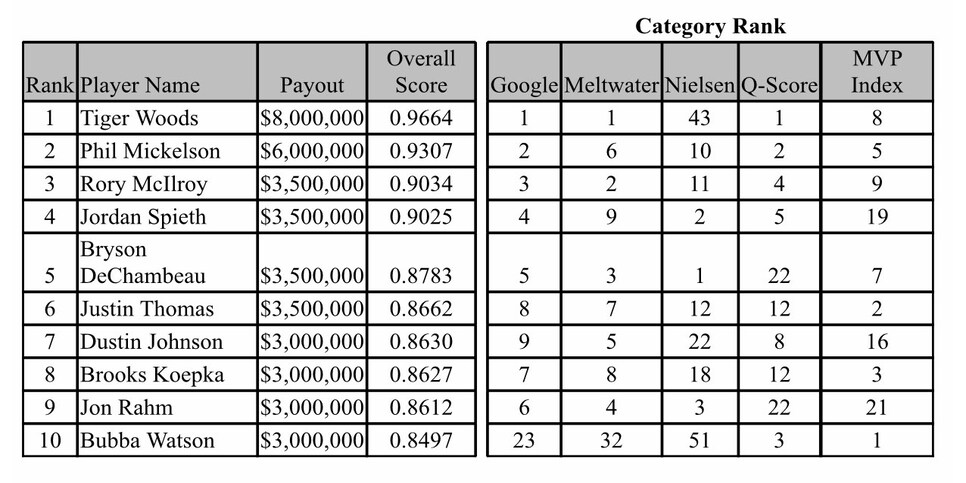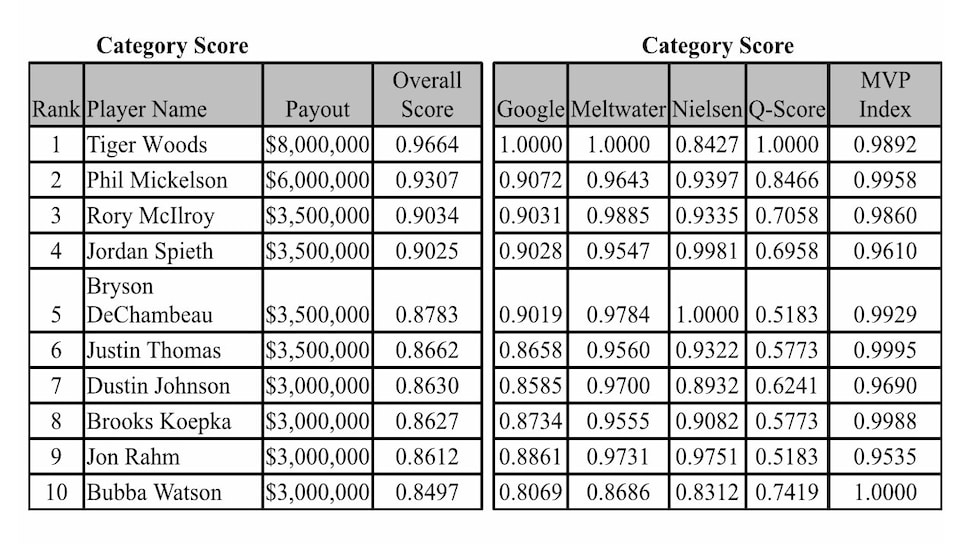 Any PGA Tour member who played five or more events last season, or five or more events in at least one of the preceding five seasons, was eligible for the controversial program. The PIP was largely seen as a response to rival golf leagues, which have sought to lure players away from the PGA Tour through massive guaranteed paydays. The PIP, then, gave the PGA Tour a mechanism to reward its top stars for something not directly reliant on their on-course performance. Case-in-point: the top two finishers in this year's PIP combined for one top-10 finish in 2021 (Mickelson's victory at the PGA Championship in May). Woods has not played in a PGA Tour event since the Masters in November 2020, though he is expected to return to competition sometime later this year.
Players will be paid in two parts, but only after satisfying two requirements. The first half will be delivered after a player attends a mutually agreed upon "sponsor function." This can take the form of media interviews, a dinner party, a Q&A, a golf outing, etc. The second half comes after the player competes in a mutually agreed upon tournament on the PGA Tour schedule. The tour could use this rule to drive interest in a lagging tournament or to help a player satisfy his requirement to play at least one new event (defined as a tournament he has not played in the last four seasons) each year.
Shortly after claiming victory, Mickelson tweeted that he was playing the Sentry Tournament of Champions for the first time in more than 20 years to satisfy part of his PIP obligation.
The PIP fund will increase to $50 million for 2022, with the winner collecting $10 million.