Tiger Watch
Tiger Woods says fused ankle feels good, but other leg issues are troublesome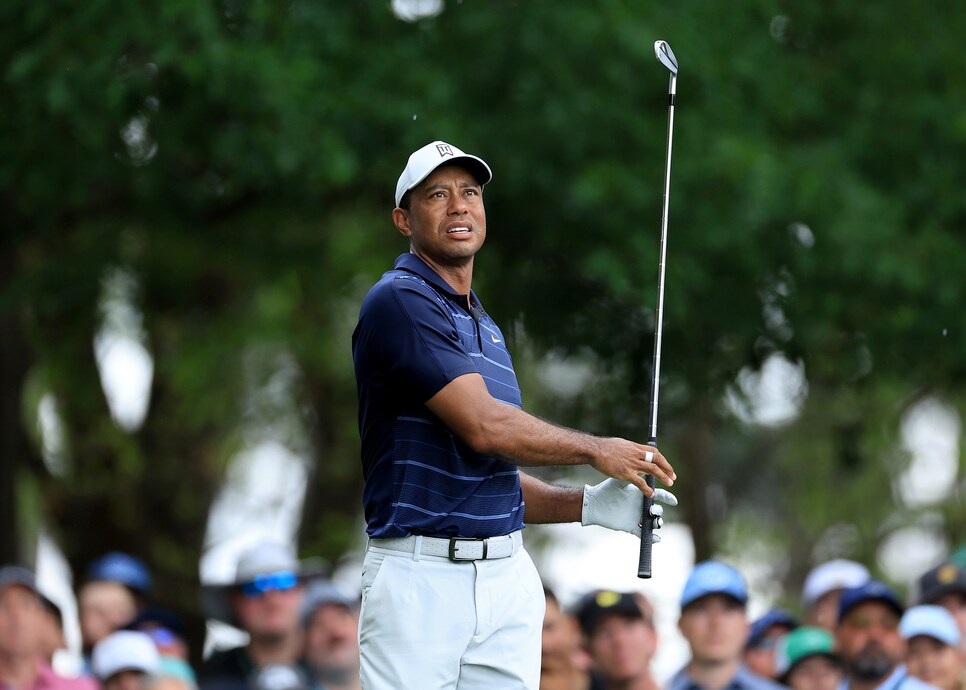 Tiger Woods watches a shot during the 2023 Masters.
David Cannon
A video shared last week on social media of Tiger Woods walking without a limp as he caddied for his son Charlie created the kind of buzz only the 15-time major winner can for doing something so ordinary. Of course, it fueled hope that Woods might play in his own Hero World Challenge in early December, finally returning to competitive golf for the first time since April's Masters.
That may still happen, with Woods, the host, holding one spot open in the Hero field. But just because he's walking better doesn't mean the 47-year-old isn't still experiencing serious leg issues in the aftermath of his 2021 car crash and the surgery he underwent in April to fuse his right ankle.
"My ankle is fine. Where they fused my ankle, I have absolutely zero issue whatsoever," Woods said Tuesday in an interview with the Associated Press. "That pain is completely gone.
"… But all the surrounding areas is where I had all my problems and I still do," he said. "So, you fix one, others have to become more hypermobile to get around it, and it can lead to some issues."
Woods did not elaborate on the nature of those other issues.
The hope for a possible Woods return has been fueled by several indicators. He was filmed hitting a shot during the Pebble Beach junior tournament he hosts; Stewart Cink told Golf Channel that Woods was in "go mode" with practice; and finally, his caddie duty for Charlie.
"I'm pretty sore after caddying for four days," Woods told the AP. "It was a flat course, thank God."
If Woods isn't ready to play in the Hero World Challenge, set for Nov. 30-Dec. 3 in the Bahamas with a star-packed field of 20, the PNC Challenge (Dec. 14-17) is a distinct possibility for him. Despite his physical limitations and helped by the use of a cart, the event has been a circle-on-the-calendar occasion for Tiger and Charlie Woods. They have competed in the Orlando event three times, making their debut in 2020, when Charlie was 11. They finished seventh that year, were second in '21 and and last year Team Woods tied for eighth.