tgl's final piece
TGL announces Tiger Woods as owner and player for tech league's sixth team, Jupiter Links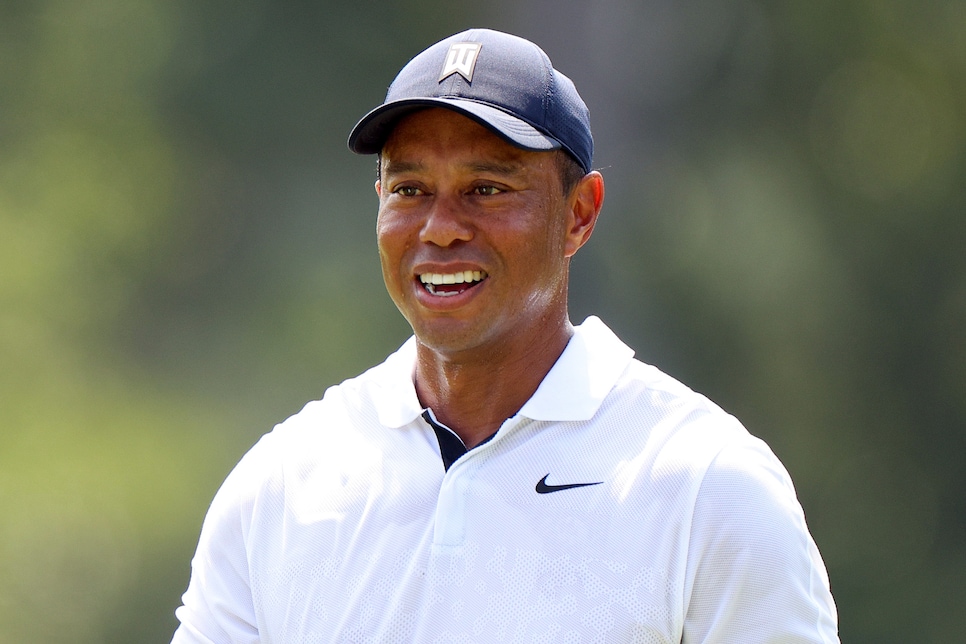 Tiger Woods is now the owner of a professional sports team for which he will compete in a league he helped create.
TGL announced Tuesday that Woods' TGR ventures has partnered with pro sports mega owner David Blitzer in the formation of Jupiter Links Golf Club, the sixth and final TGL team in the new tech-based golf league developed by Woods' and Rory McIlroy's TMRW Sports Group. Furthermore, Woods, a 15-time major winner who has not competed since withdrawing from the Masters and undergoing surgery on his lower right leg, is the first of four players to be assigned to the Jupiter Links roster.
Terms of the investment and the ownership percentages in Jupiter Links were not disclosed, consistent with the announcements for the other five ownership groups.
"Through its use of technology, TGL is a modern twist of traditional golf and ultimately will make the sport I love more accessible," Woods, 47, said in a statement. "Having the opportunity to not only compete, but also own a team to represent Jupiter is an exciting next chapter for me. I expect Jupiter Links GC to showcase the golf culture of my hometown as we compete against the best players in the world."
TGR Ventures' portfolio also includes The Woods Jupiter, TGR Design, TGR Foundation, Full Swing Golf and T-Squared Social.
According to a TGL release, Blitzer, who founded Harris Blitzer Sports & Entertainment with Josh Harris and is co-chairman and managing partner of its portfolio, is the first person to hold equity in five North American sports teams: Philadelphia 76ers, New Jersey Devils, Joe Gibbs Racing, Cleveland Guardians and Washington Commanders, the latter two of which he is co-owner. Blitzer also owns stakes in several soccer clubs in the U.S. and abroad.
"Tiger Woods is one of the most influential and iconic athletes in the history of sports, and I'm thrilled to partner with him to form Jupiter Links GC," said Blitzer, who is personally investing in Jupiter Links. "Golf is a sport that has a proven ability to bring people together from all over the world and I'm excited by the potential reach and impact we can have as a team and league. By harnessing the power of technology and innovation and leveraging the skill and expertise of the game's most transcendent and accomplished player, our team is well positioned for long-term success."
TGL's 15-match season featuring 24 PGA Tour players begins Jan. 9 following the College Football Playoff National Championship. All matches will be broadcast live in prime time on ESPN or ESPN2 and streaming on ESPN+ from the SoFi Center at Palm Beach State College in Palm Beach Gardens, Fla., a specially designed domed venue featuring a giant simulator screen and short-game complex.
Rosters for the six four-man teams are still being developed and TGL has yet to replace world No. 3 Jon Rahm, who opted out of TGL's inaugural season last week. The six teams, and players thus far named to rosters are:
o Atlanta Drive GC—Justin Thomas
o Boston Common Golf—McIlroy, Adam Scott, Tyrrell Hatton and Keegan Bradley
o Jupiter Links GC—Tiger Woods
o Los Angeles GC—Collin Morikawa
o TGL New York—Players to be named
o TGL San Francisco—Players to be named