Tiger Watch
This video of Tiger Woods walking has everybody talking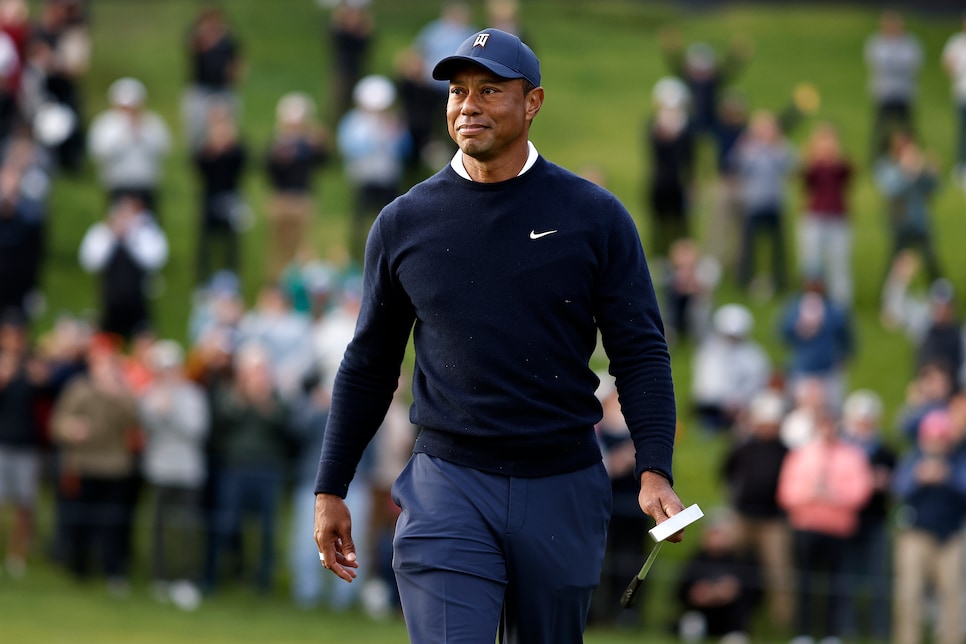 With each successive glimpse of Tiger Woods in a golf setting comes hope among his legion of fans. It's hope that Woods' recovery from ankle surgery in April that sidelined him for the rest of 2023 after just two starts is progressing well enough that someday in the near future the 15-time major winner will returning again to competition.
And with that, came one more video of Woods from the weekend that had people talking on social media.
There's Tiger, carrying the bag for his son Charlie during the opening round of the Notah Begay III Junior Golf National Championship in Louisiana. No golf cart. Just Woods walking seemingly without any issue as he caddies for his son in the first round of the three-day event.
And then there he was again on Sunday, joining Charlie once again.
Suffice it to say, social-media followers quickly became internet doctors, giving Tiger a clean bill of health as they noted that he looked more comfortable than he did when posting a T-45 at the Genesis Invitational in February and far better than when made the cut but had to withdraw from the Masters.
The video, like the other clips before, doesn't offer any certifiable evidence that Tiger's return is imminent. But with a few tournaments on the schedule in the coming weeks that Woods has participated in previously—his own Hero World Challenge coming the first week in December, followed by the PNC Championship, in which he's teamed with Charlie the last two years—there are milestones that feel like opportunities for Tiger to become a competitor again if his body will let him.
Just as promising as the video was what Woods reportedly told Stewart Cink earlier this week in Mexico when they crossed paths ahead of the World Wide Technology Championship.
"He said that he's started practicing, which I think is a great sign," Cink told Golf Channel. "I don't know what he's practicing for, but he said he started practicing, so that means he's in 'go mode' for something.
"I don't even like to ever ask because he's always afraid you're going to go tell everybody, so I just said I'm glad you're practicing."