Tiger Watch
Video catches Tiger Woods hitting wedge while hosting junior event at Pebble Beach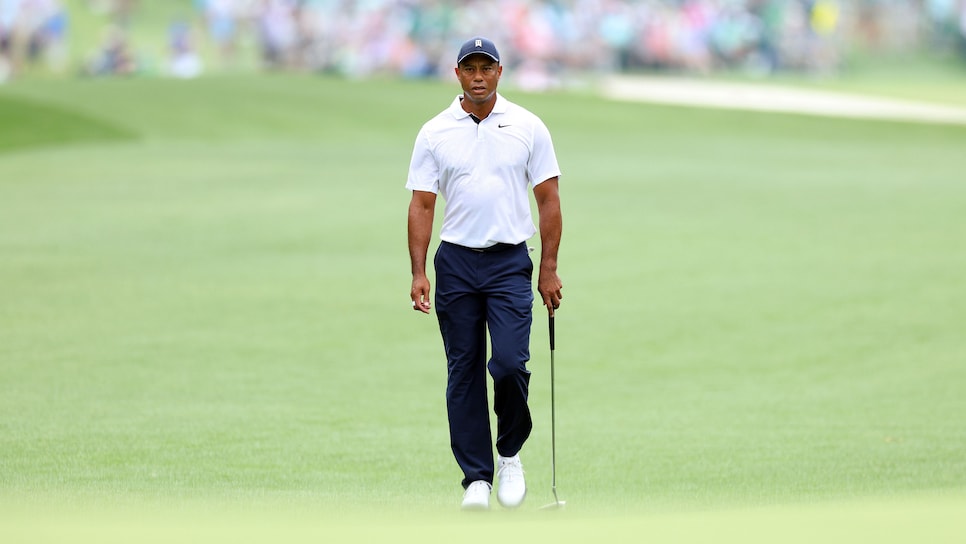 About a month ago, Tiger Woods generated buzz when images of him juggling golf balls on the range at Liberty National made the rounds on social media during a promotional event he was involved in outside New York. No one caught Woods hitting any shots, but seeing Tiger anywhere near a course with a club in his hand was welcome news for fans after the 15-time major winner's competitive season came to an abrupt end in April when he had to undergo a subtalar fusion to his right ankle.
This is the first video of Woods hitting a golf shot to surface since the surgery. Before then he had played twice on the PGA Tour in 2023, finishing T-45 at the Genesis Invitational and making the cut at the Masters only to withdraw after the third round amid the brutal weather conditions at Augusta.
Exactly when Woods might return to competition remains very much unclear. His annual Hero World Challenge is set for December in the Bahamas, and it's an event that Woods has made competitive returns at in the past. Similarly, Woods has played the last two years with his son Charlie at the PNC Championship in mid-December. Given the ability to ride in a cart in that event, it would be a reasonable spot to see a return if his ankle is healthy enough.