The Loop
Tiger Woods doubles down on Phil Mickelson smack talk: "I've been in his head for 20 years"
Some of the more interesting developments in the lead-up to The Match between Tiger Woods and Phil Mickelson has been the duo discussing their relationship with each other throughout their 20-plus year careers. In the HBO Sports 24-7 show about The Match that aired this week, Tiger and Phil dismissed any dislike for each other, saying that narrative was overblown by the media. We don't entirely buy that.
It was a brilliant setup by Ernie, one of the best announcers of our time. And Tiger played into it brilliantly.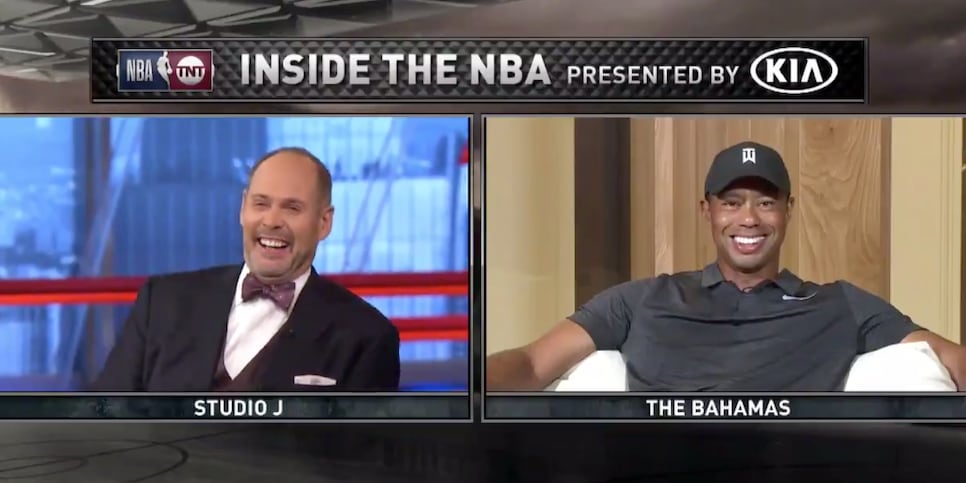 Tiger might've just mic-dropped all the pre-match smack talk there will be with Phil. But don't worry—the banter will be flying early and often at Shadow Creek on Nov. 23 at 3 p.m. (eastern), if the lead-up to the match is an indication.