News
Tiger vs. Phil: How to watch "The Match" between Woods and Mickelson at Shadow Creek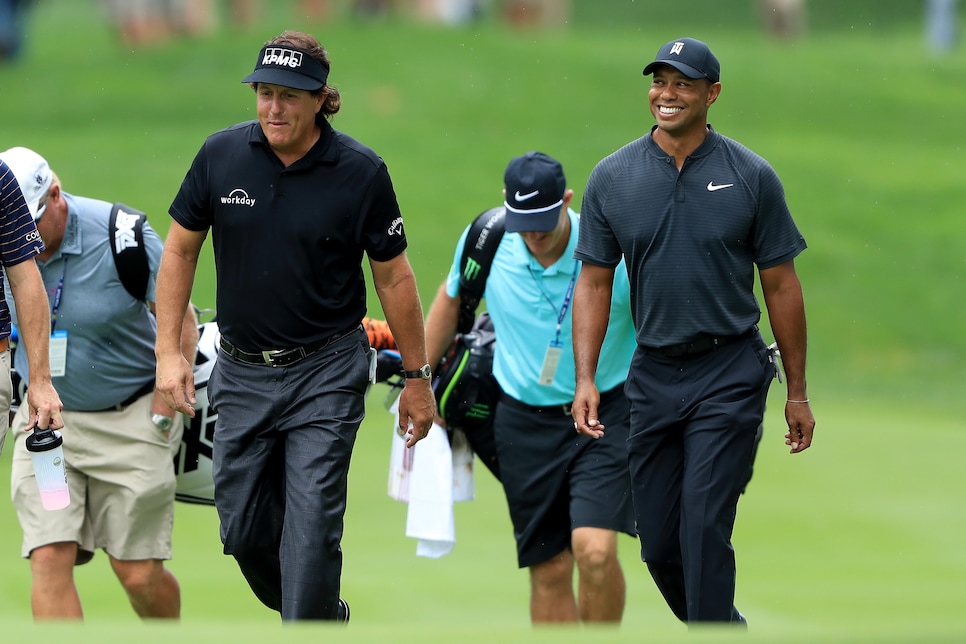 For the first time in their long and storied careers, Tiger Woods and Phil Mickelson will face off in a head-to-head, 18-hole match on November 23 at Shadow Creek in Las Vegas. While the event is not the first of its kind, it is the first to be pay-per-view, going the route of boxing and MMA. It will also feature in-match wagers between the two competitors, an added element of intrigue never before seen in professional golf.
Even with 19 majors and 123 PGA Tour wins between the two legends, "The Match" still has a large portion of critics, many of whom point to the pay-per-view element, the fact they aren't playing for their own money, as well as the fact that Tiger vs. Phil could have been much better 10 or 15 years ago. Whatever your opinion is, the show will go on, and it will be fascinating to see not only how it all unfolds, but how many people actually watch. With that being said, here's everything you need to know about "The Match."
"The Match" will be played on Friday, November 23, the day after Thanksgiving, at Shadow Creek Golf Course in Las Vegas, Nevada. Tiger and Phil will tee off at 3 p.m. EST, noon local time.
How can you watch? How much does it cost?
"The Match" will cost $19.99 to buy on pay-per-view, and it will be broadcast by Turner's B/R Live, AT&T's DIRECTV and AT&T U-verse. It can also be found on other cable, satellite and telco operators including Comcast, Charter, Cox, Verizon and Altice in the U.S. and Rogers, Shaw and Bell in Canada through In Demand and Vubiquity (an Amdocs Company). Live coverage of the pay-per-view will begin at 2 p.m. ET, 11 a.m. local time.
What will the winner receive?
In addition to the in-match wagers, Tiger and Phil will face off for a $9 million, winner-take-all prize.
Will there be any coverage leading up to the event?
On Tuesday, November 13, HBO will air a 45-minute episode of "24/7," one of the cable channel's popular sports series that's previously delved into boxing and the NHL's Winter Classic. This is the first time the series will cover professional golf, and it's unclear if it will be just one episode or two. The show will take you "inside the ropes before their showdown to provide an all-encompassing look at the careers of these two superstars and their long-anticipated road to this head-to-head competition," according to HBO.