News
Tiger Woods comeback: A stats-related countdown to Tiger Woods' return at the Hero World Challenge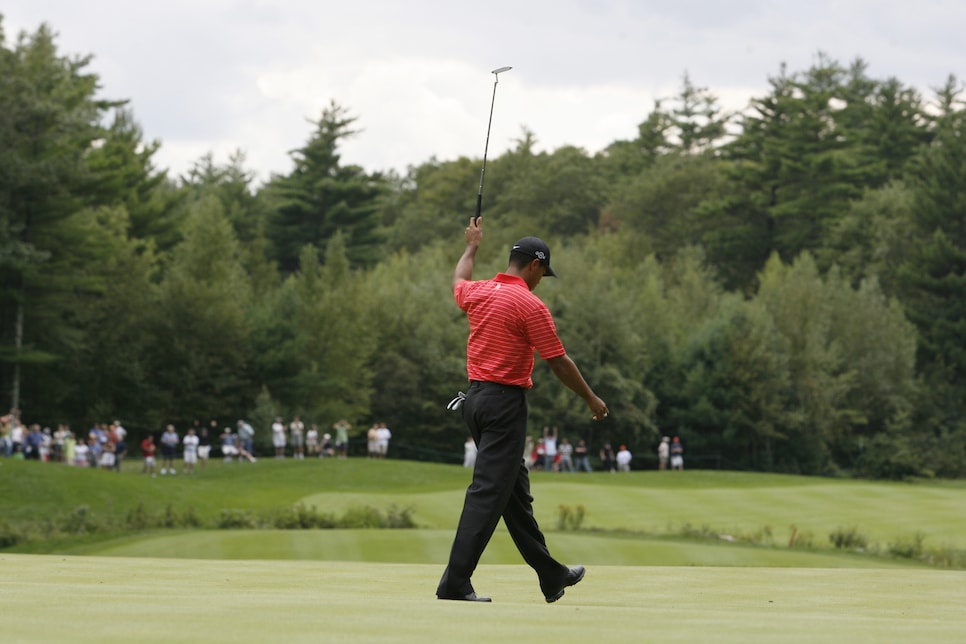 We're now officially less than two weeks from Tiger Woods returning to competitive golf at the Hero World Challenge on Nov. 30. But while we're eager to see how Woods plays in the Bahamas, the occasion also gives us an opportunity to reflect marvel at what he's already accomplished in his remarkable career. In fact, there are so many mind-numbing numbers involving Big Cat that it's easy to come up with one for each day as we approach his latest comeback. So without further ado, here's a stats-related countdown of those 14 days until Tiger tees off.
14: Tiger's number of career major titles. Duh.
13: The number of years -- that's right, YEARS -- Tiger has spent at No. 1 in the Official World Golf Ranking. To be exact, Tiger has spent 683 weeks in the top spot, which is more than double Greg Norman (331 weeks), who is second on the list.
12: The number of consecutive matches Woods won during his back-to-back victories at the WGC Match Play in 2003 and 2004.
11: Tiger's record number of PGA Tour Player of the Year Awards.
10: Tiger's record number of PGA Tour money titles.
9: Tiger's record number of Vardon Trophies for lowest scoring average.
8: Tiger's record-tying number of wins in one event, doing it at both the Arnold Palmer Invitational and the WGC-Bridgestone Invitational (Sam Snead won eight Greater Greensboro Opens). Woods has also won eight times at Torrey Pines, including his last major at the 2008 U.S. Open.
7: Tiger's longest PGA Tour winning streak (2006-2007), which only trails Byron Nelson's 11 consecutive victories in 1945.
6: Consecutive USGA titles won by Woods from 1991-1996. Woods claimed three straight U.S. Juniors and three straight U.S. Amateurs.
5: The number of majors Woods still needs to win to pass Jack Nicklaus' record of 18. Hey, we can dream, right?
4: The number of consecutive majors Woods won during his "Tiger Slam." Woods won the final three majors of 2000 and then won the 2001 Masters to become the only golfer to hold all four of the sport's modern major trophies at the same time.
3: The number of times Woods has completed the career Grand Slam.
2: Tiger's number of FedEx Cup titles. Woods won the inaugural FedEx Cup in 2007 as well as the 2009 edition. He remains the cup's only multiple-time winner.
So there you have it, Tiger Woods is pretty darn good. We hope you've enjoyed this quick walk down memory lane, and we hope even more that this latest comeback lasts longer than the last one.