News
Rickie Fowler says Tiger Woods is hitting it "way by" him in practice rounds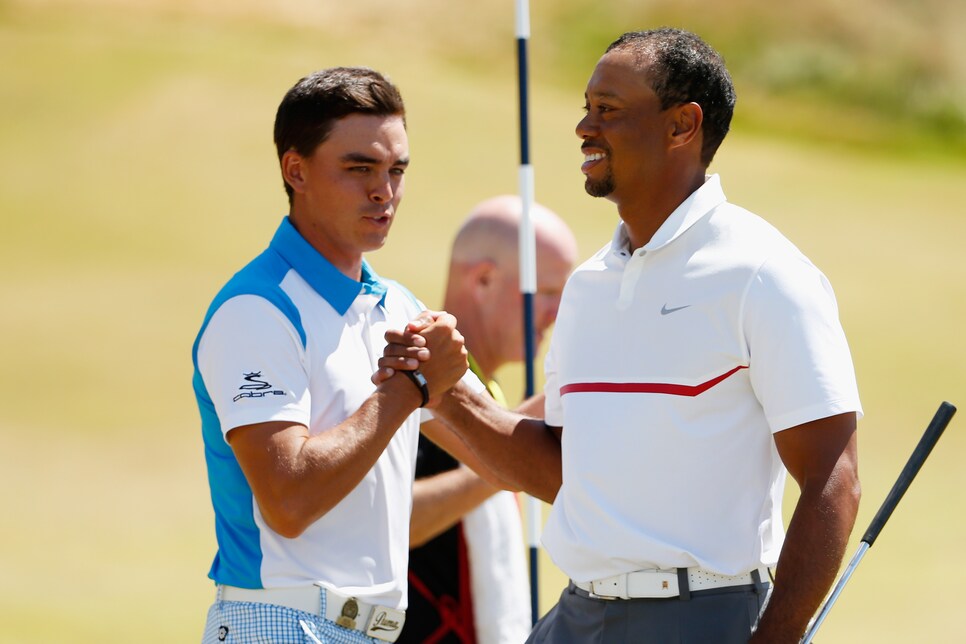 In other words, we were hungry for a Big Cat comeback update by the time Tuesday evening rolled around. But thankfully, we got one -- even if it wasn't directly from Woods. Instead, it came courtesy of Golf.com's Dylan Dethier, who probed Rickie Fowler for info regarding Woods' distance off the tee of late, and. . . better dust off your Sunday red shirts, everyone!
OK, so we might be overreacting just a tad. Despite their 13-year age difference, Woods was hitting it well past Fowler in last year's Hero World Challenge, and Fowler could just be feeding the Tiger frenzy. Still, we'll take any positive news regarding Woods' recovery from a fourth back surgery in April. And Fowler's quote is also in line with something Woods said in his chat with Auriemma.
"I can't believe how far I'm hitting the golf ball." Hmm.
We'll believe both of those claims when we see them -- and luckily, we won't have to wait long. Woods will be back inside the ropes in just two weeks. Well, more like in 16 days to be exact. But who's counting?