The Loop
Tiger Woods' caddie Joe LaCava paid a heckler to leave a golf tournament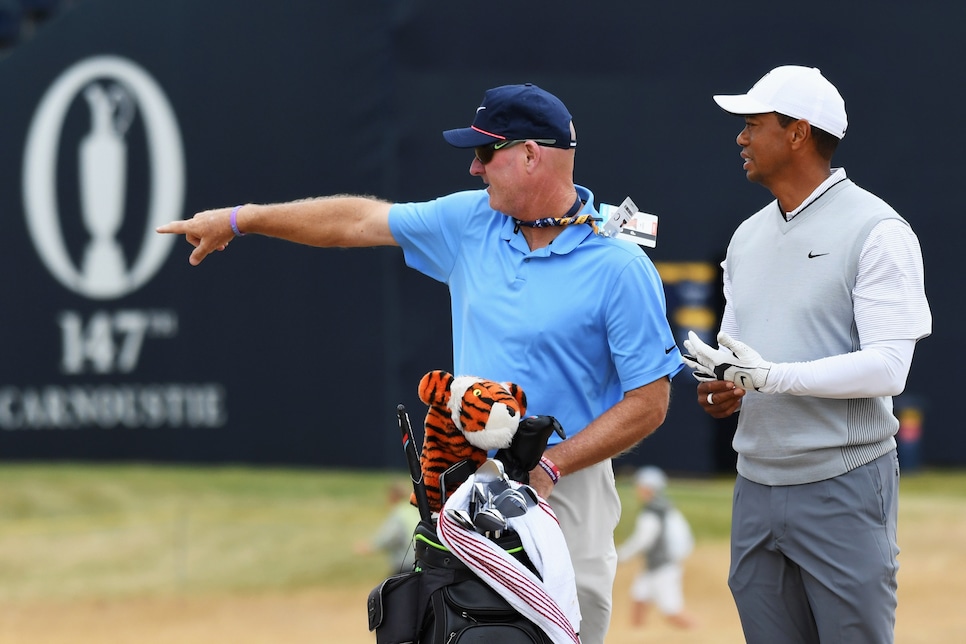 If golf fans heard anything more often than that darn One Republic song during TV coverage of last week's PGA Championship, it was that St. Louis is a GREAT SPORTS TOWN. And according to Tiger Woods' caddie, Joe LaCava, this reputation was displayed not only by the huge crowds that flocked to Bellerive for the tournament, but by the classy manner fans handled themselves. Sadly, though, that's not always the case.
Fresh off looping for Tiger during that memorable final-round charge, LaCava was a guest Wednesday on ESPN's Golic and Wingo, and he shared a funny story from Firestone the previous week. Apparently, some knucklehead was heckling Woods during the final round of the WGC-Bridgestone before LaCava stepped in. Asking politely didn't get the guy to stop, so he went to a different strategy.
"He goes, 'Well, if you give me the $25 I paid for a ticket today, I'll leave.' So I go, here's $25," LaCava said.
But after whipping out his wallet and handing the guy his money, LaCava said he still refused to leave. The caddie, upset now that he wouldn't go and that he had taken his money, eventually had the heckler ejected. What did Woods, who was waiting for a yardage, think of the situation?
"He didn't have a problem," Lacava said. "And actually, I got a standing ovation for kicking the guy out of there."
Well done, Joe. Putting your money where your mouth is to help your boss and friend. Anyway, listen to the entire story here:
LaCava also reveals in that clip that he needles Tiger from time to time to lighten the mood and help him play better.
"Sometimes I joke so that Tiger can hear going down certain holes," LaCava said. "I'll joke with the other caddies and say, 'How are the fairways? Are they in good shape today?"