News
Joe LaCava on dinners with Tiger Woods and why Fred Couples made him buy his first answering machine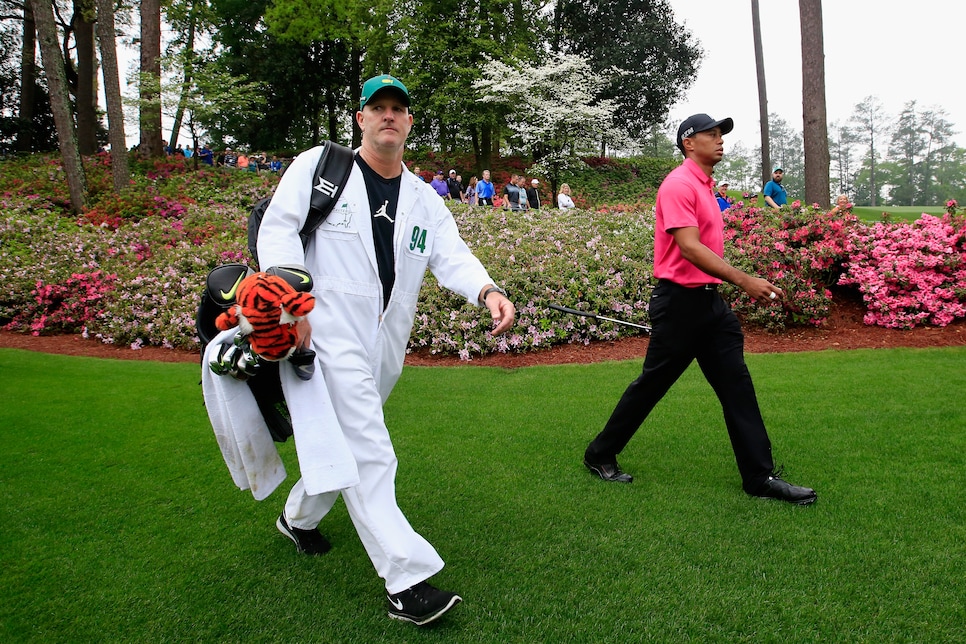 Joe LaCava, who is Tiger Woods' caddie, is a lot more than just . . . well, Tiger Woods' caddie. LaCava's career started when he looped for his cousin, Ken Green, then spent 20 years on the bag for Fred Couples. After a six month tenure with Dustin Johnson, LaCava signed on with Woods in 2011. LaCava joined us on the Golf Digest Podcast to tell us stories and share his insight from his 30-plus years working for some of the best players on tour.
On the podcast, Lacava discusses the unique caddie-player relationship, how caddies handle moments when they feel the need to override their players (starting at timestamp 23:50), and what really goes on when a caddie and player realize it's time to part ways (12:38).
He also shares stories from the bags he's been on, from running to buy an answering machine for the phone in his parents' house so he wouldn't miss a call when he was trying to get hired by Couples back in 1989 (6:45), to the process of getting to know Tiger early in their relationship—highlighted by the curious first dinner the two had together (11:00).
To hear all of LaCava's stories, listen to the full podcast by clicking play on the link below, or you can find us in the Apple Podcast app on your iPhone or iPad.