The Loop
Fox Sports Radio host has outrageous Tiger Woods take, predictably gets roasted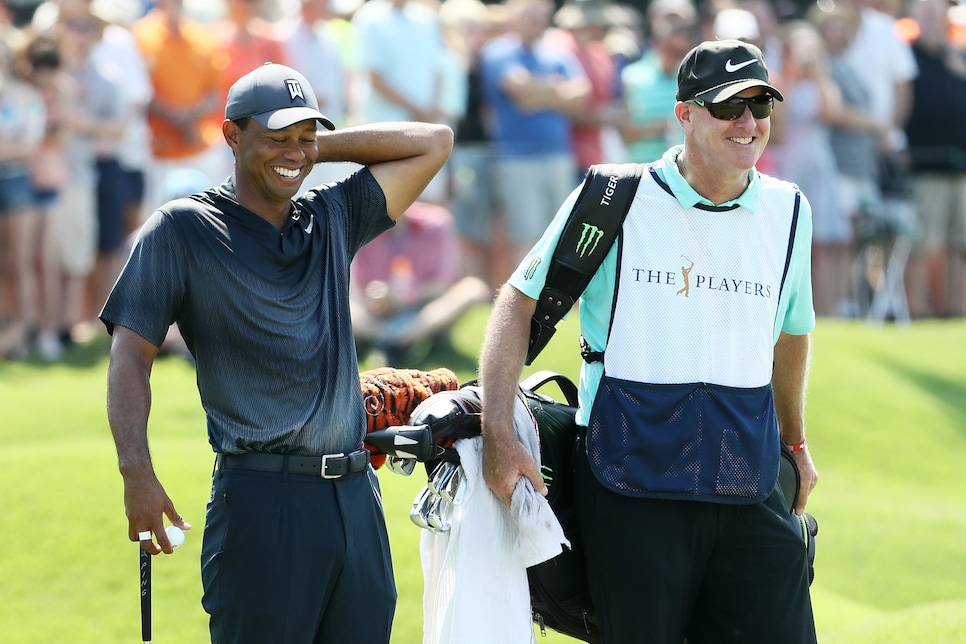 It was bound to happen. After Tiger Woods thrilled golf fans (and beyond) around the country with his thrilling Sunday charge at the PGA Championship, there were bound to be a few miserable people trying to spoil the fun. There were complaints that the coverage of Woods went too far and that only the course's soft conditions — conditions available to all those competing — allowed him to stay in the hunt. But by Wednesday, one Fox Sports Radio host went as far as to question Tiger's dominance to begin with.
Not surprisingly, his take was not taken well by Golf Twitter.
First, here's what Jason Smith said about Woods' competition while he was racking up his 14 major victories:
Hmm. . . Brooks Koepka is on a remarkable run in major championships, but we seem to recall guys like Phil Mickelson, Ernie Els and Vijay Singh doing plenty of damage during the peak Tiger Era. . .
Anyway, you know how certain tweets get that "ratio"? Well, this is one of those. In the first 90 minutes, this tweet prompted just five likes, zero retweets and 25 replies, most of which didn't agree with Mr. Smith. Here are a few of our favorites from fans and media:
Of course, if Smith's intention was to say something ridiculous enough to get us all talking, then mission accomplished. If not, well, what the people above said.