Tiger Watch
Tiger Woods' 2013 bad drop is still one of the Masters' most astonishing rules moments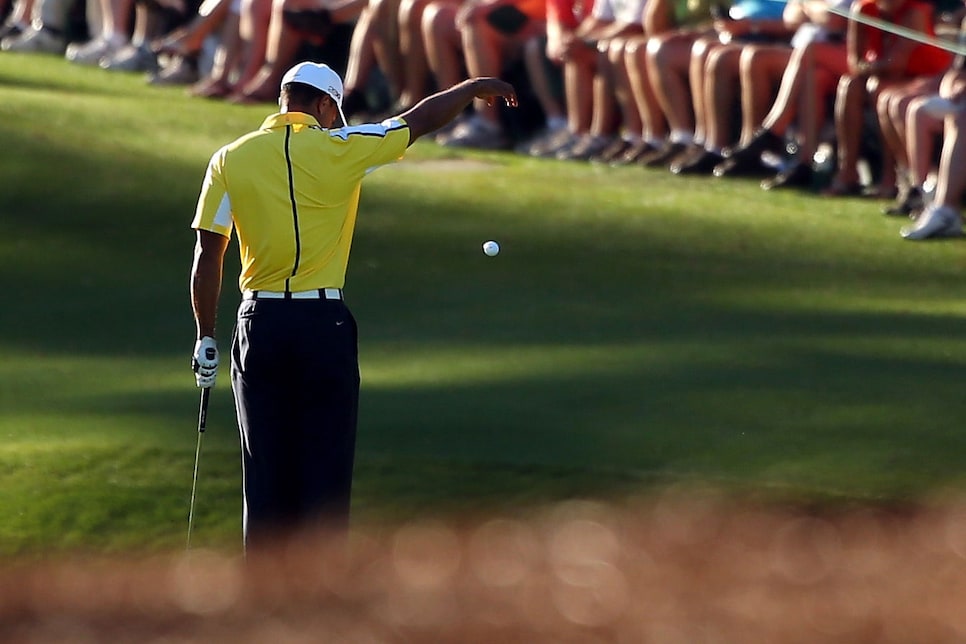 This week marks Tiger Woods' 25th start at the Masters, a tournament that has come to help define his golfing greatness. His five victories at Augusta National will be the memories that standout for generations of fans now and in the future. But this week also marks the 10th anniversary of some of the more bizarre moments in Tiger's Masters career, let alone his entire professional career.
Entering the 2013 tournament, Woods had regained his spot atop the Official Golf World Rankings after an absence of nearly three years. He arrived at Augusta as the favorite, having already won at Torrey Pines, Doral, Bay Hill that year. His sights were set on winning the fifth green jacket and 15th major he'd eventually acquire in 2019.
During the second round, Tiger was making a typical Augusta charge. After starting the day four shots back of the lead, he made his way down the 15th hole tied for the lead. He faced an up-and-down from 87 yards to take the solo lead.
What happened next changed the course of the tournament and possibly Tiger's career.
It's the story of a drop, a text message and the butterfly effect of one of the strangest moments in one of the greatest careers in the game. Check out this Golf Digest video, narrated by Greg Snedeker, that relives it all: