Viral Videos
This is it, this is the unluckiest out recorded in baseball history
Not to go all John Sterling cornball here, but you really can see something new every time you watch a baseball game. Such was the case in a recent Mississippi junior college contest that featured the craziest—and unluckiest—out ever recorded.
That's not an exaggeration. And we're happy to report this had nothing to do with any of the crazy new rules being tried out by everyone's "favorite" commissioner Rob Manfred. It was just a fluky occurrence. Check it out as a batter ducks out of the way at a pitch thrown behind him, only to be shocked and dismayed when the baseball caroms off his bat before being caught by a diving catcher:
Unbelievable. Look at the batter's face as soon as he realizes he picked up a strike for a foul ball: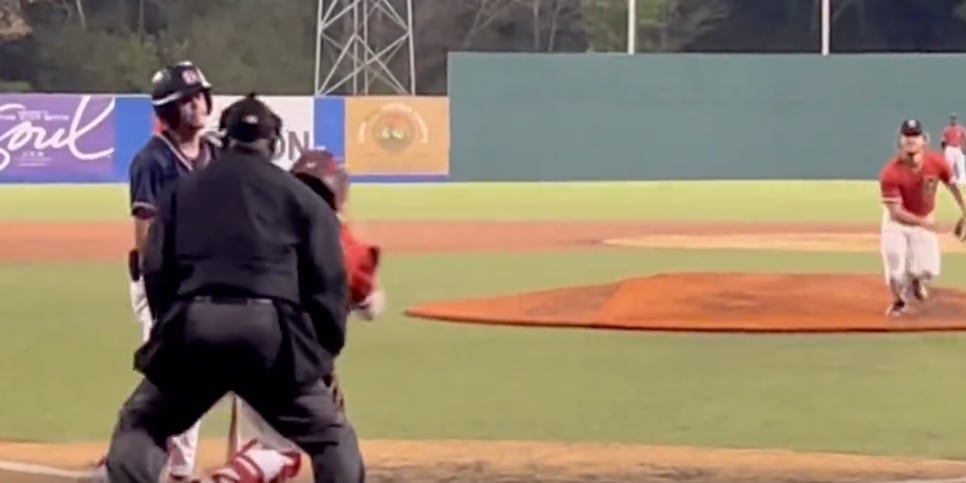 As if that wasn't bad enough, though, he'd be heading back to the dugout a moment later. That's why you gotta lean into that pitch and take one for the team!
On the flip side, the pitcher had a great reaction as well when his catcher fields it clearly for the unlikely out: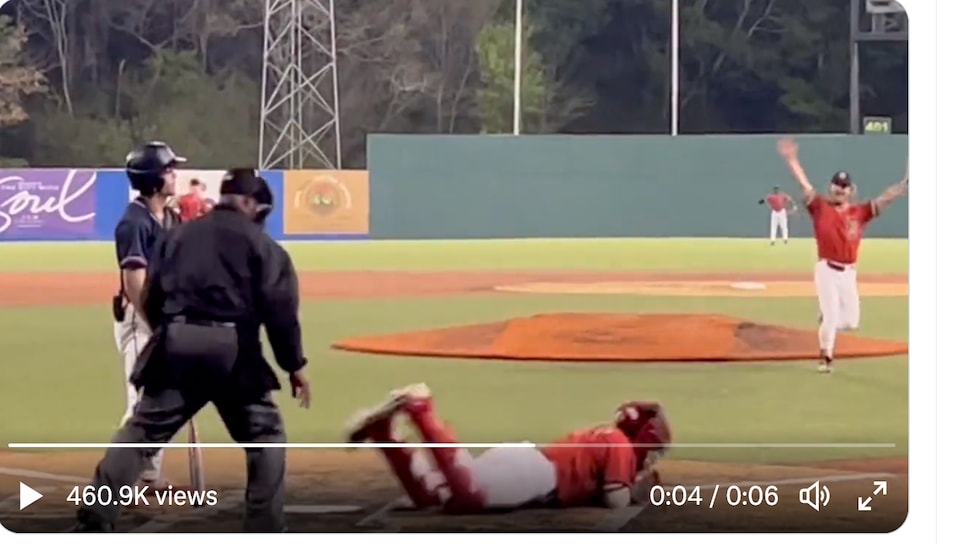 What a turn of events. And as our aforementioned pal John Sterling would say, "That's baseball, Suzyn!"